The Imaginary Friend
The Imaginary Friend by Steye Hallema
The Imaginary Friend is an accessible and heartfelt story about a boy learning to deal with being different. The 7-year-old boy named Daniel with extremely vivid imagination has made a new friend: you, the spectator. Throughout this immersive experience, he desperately tries to convince his parents and other peers about your existence, and learns to deal with your new presence in his life because you might be problematic for his health.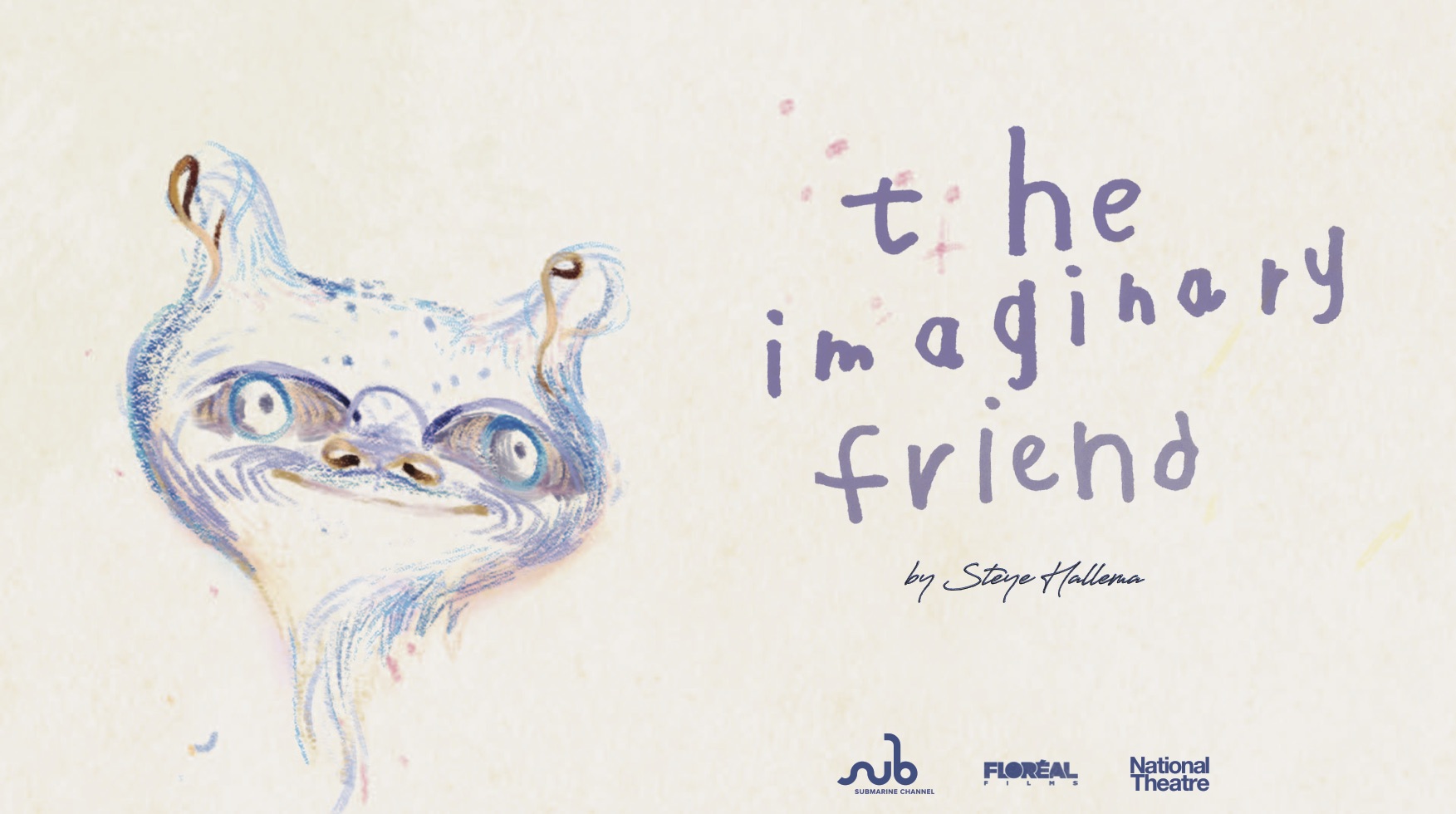 The Imaginary Friend is a surrealistic interactive and cinematic Virtual Reality experience in which you, the viewer, are the fantasy of the main character. The story is completely told from your point of view as this imaginary friend. You will be present in the story, through the imagination of the main character. At moments you might even feel responsible for him, since, because of you, he does things that cause him danger. The Imaginary Friend is a tale that can only be told in Virtual Reality and is the type of stories that should be told through this medium. It is about making people believe the impossible and making use of the magic of imagination. It is an experience that explores the new place of the spectator in immersive stories in a very clear manner, fully utilizing the altered sense of empathy that this feeling of being present in a virtual world can create and trying to involve the viewer as intimately as possible.
Take flight in this soaring interactive experience and dive in to the real feeling of virtual presence.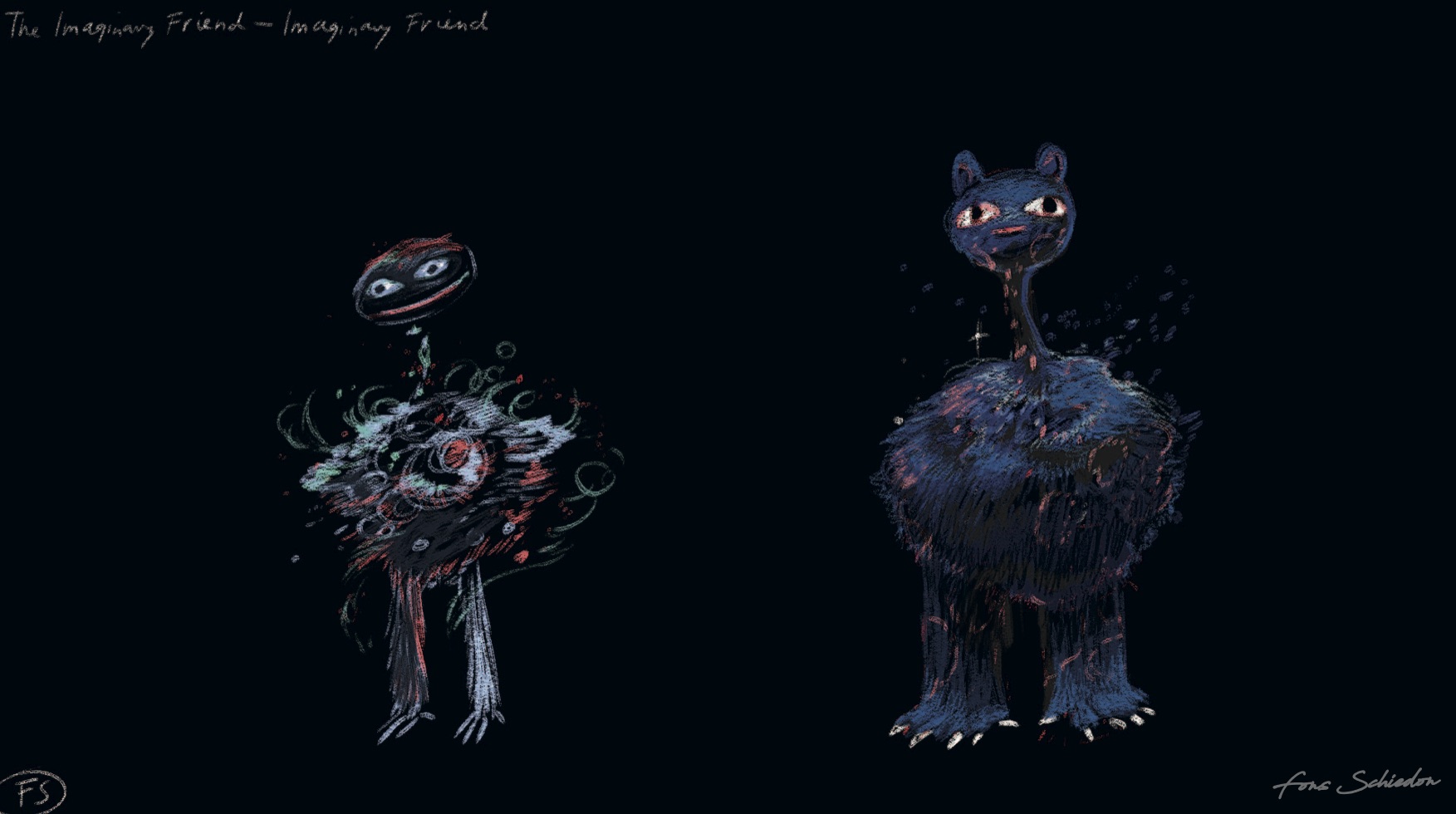 The Imaginary Friend is a production from Submarine Channel and Cassete for timescapes (Belgium), in collaboration with 4DR Studios (NL) WeMakeVR (NL), Demute (Be) and Submarine Animation. The film is now in development.
Platforms: VR.
Estimated release: 2022
The Imaginary Friend was presented as part of the Gap Financing Market at the Venice Biennale and VR DAYS EUROPE / IFFR PRO in 2018. Floreal Films and Small (France) were part of the Development of the project in 2019 & 2020.
About Steye Hallema
Son of a world champion magician in the seventies, Steye is a composer, director and inventor. He seems to creatively trick with all sorts of media and has made various innovative music videos with his band Steye & the Bizonkid. Together with his laboratory WildVreemd (Wild[framed]), he pushes the boundaries of a media-experience. The main focus of WildVreemd is creating Virtual Reality experiences.
Steye worked as a creative at the critically acclaimed multimedia theater group PIPS:lab and was creative lead of VPRO's Medialab. He created the world's first 360º Music video in 2009. His VR music video What do we care4 was nominated for a UK Music Award in 2015 and is a worldwide hit amongst VR early adopters. His latest VR collaboration Ashes to Ashes – a Submarine Channel production – won gold at the dutch VR Awards.
View this post on Instagram
Character Design by Fons Schiedon
Fons Schiedon designs the imaginary friend. Schiedon is a director, designer and artist, working across all visual mediums from his studio in New York City.
He has created video content for Beyoncé's formation world tour, collaborated with FKA Twigs on her live experience, made an animated graphic novel of Mozart's Magic Flute and directed music videos for international recording artists. Back in the day he created one of the very first interactive graphic novels ever for Submarine Channel, The Killer, and the short animation In a Forest.
His work has appeared in The Guardian, the New York Times, Elephant, It's Nice That, Vice, Adweek, Creative Review, and more. It was shown at Cannes, Pictoplasma, Annecy; and broadcast by PBS, BBC, Arte, and others.