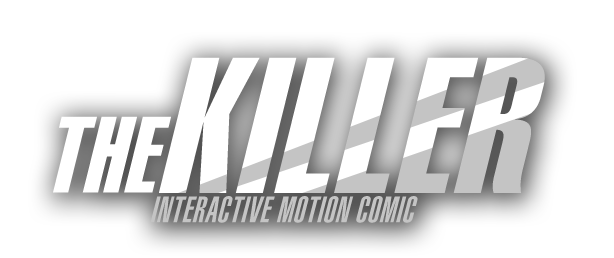 Produced by Submarine Channel in 2001, The Killer was the first interactive graphic novels of its kind. This 12-part Flash series is based on the popular French graphic novel noir series, Le Tueur, by Jacamon and Matz. Director of the online adaptation is the illustrator, animator and director Fons Schiedon.
With misty-eyed nostalgia we sometimes revisit The Killer – the very first interactive motion comic ever made. And it still holds, after all these years. Which is why we 'remastered' this old gem – adjusted the display size of the comic to make it look good on  today's hi-res, retina and what not screens.
killer.submarinechannel.com
Back in 2001, we wrote:
The Killer is not a movie and it's not a comic, rather it's an in-between medium that engages the viewer in the ice-cold monologues of a contract killer, via a ground-breaking, interactive format.
Over the years, this series has been licensed to websites and broadband channels around the globe.
Writers & Illustrators: Jacamon & Matz
Length: 12 x 7 mins
Matz (1967 Rouen, Normandy) has been obsessed by comics since he was a young boy. After graduating law school he leaves college to dedicate his life to write comics and launches some small works. Matz has various and very different influences from literature, films or even from music. Besides 'The Killer' he also worked together with Wilson on 'Headshot'.
Jacamon (1967) was in his youth inspired by André Franquin, in him he saw a motor that would feed his imagination. He studied practical arts, course advertising in Paris. There he found his own style which was personal and pliable at the same time. Jacamon made his first moves in the comics field in 1986. In the following years, he focused on illustration work.