Venice VR 2019: An Overview
Venice VR 2019: An Overview
For the third time, La Biennale di Venezia hosts the most important showcase of creative virtual reality content in the world. Venice VR curators Michel Reilhac and Liz Rosenthal discuss their selection for this year's festival. One of the trends they observed this year is the rise of sophisticated social entertainment experiences. The interview is followed by a comprehensive overview of all VR pieces in and out of competition.
By Remco Vlaanderen
The form moves so fast in terms of the technology and the kinds of experiences you can create. In Venice you're really getting a chance to see the state-of-the-art in terms of what's happening creatively in VR.
Liz Rosenthal
For people with a festival accreditations the VR island is open from 29 August to 7 September. It's open to the public from 3 to 7 September. People without an accreditation can get a 60-euro pass for 3 to 7 September. A one-day pass is available for 20 euros. For more information about dates, location, festival passes, and accreditation we refer to the Venice Biennale Cinema website.
Scroll down for the complete line up of the pieces in and out of competition at Venice VR 2019.
Bookmark this page as we will be updating this page up until the festival.
Or subscribe to the bi-monthly Submarine Channel newsletter to stay informed and to receive regular updates on our projects.
I met with Michel Reilhac at his apartment in Amsterdam to hear him and Liz Rosenthal out about this year's edition of Venice VR. Liz joins the conversation from Morocco via Skype. The two Venice VR curators just finished a super intense pre-production period in Venice, which included selecting the pieces that will be presented during the 10 days of Venice VR.
"You know, it's a huge amount to watch in less than ten days. It's really intense," says Liz, laughing. A lot of the pieces are world premieres and almost half of what they watched was "pretty prototype-y."
"And there's the user experience to consider," adds Michel. "With VR, there's the spatial dimension, so you have to constantly try to project and imagine what it's always going to be like on the basis of what is provided."
The presentation will be similar to the previous editions, but with a few key changes. Michel: "The difference is that we're going to have two clearly identified sections: one with all 14 interactive pieces, the stand-ups and the installations, so that it's clear what pieces are competing for the Best Experience award. And one for all 12 linear pieces competing for the Best Story Award, which is the award for the best linear piece.
The 'Best Of' section will be more than twice as big as last year with 10 pieces. This will be Michel's and Liz's curation of what they consider to be the most exciting VR works that have premiered since the last edition of Venice VR. These pieces are not eligible for competition. And then there will be three pieces created as part of the Venice Biennale College program.
Even though Venice VR sits beautifully on its own isolated little island, the Lazzaretto Vecchio, which is within 'hugging' distance of the Lido, it is completely embedded in the Venice Film Festival and its huge infrastructure.
"Venice is the only A-list film festival that has an official selection and a competition section, says Liz. "And the only festival where VR is treated on the same level as the feature films in terms of the awards and visibility," adds Michel. It's true that other festivals are now making a serious effort to give more space to VR or to build more installations, but nothing quite compares to Venice VR. Not just in terms of the scale, but also in terms of the attention that goes into the presentations. Each individual piece is presented in the best possible way.
Liz stresses that the audience experience is also really important. "We made a point of treating the audience the way they expect to be treated when they go to the cinema. You can book an experience and you know it's going to start on the dot and finish when it has to. And there will be no lines. Nobody wants to wait around for ages. The Biennale has made a really big effort in terms of making the ticketing system really smooth."
What I loved about the previous editions of Venice VR was the eclectic mix of high quality creative VR content from all corners of the world. You can experience moving and intimately shot 360 films made by individual creators next to innovative large-scale social entertainment experiences made for hundreds of people produced by commercial studios.
Liz: "We made a really big effort to represent the art form in its widest sense, covering many different genres and forms. And also in terms of the kind of stories that are coming from different places in the world. We have many projects originating from non-Western countries; a project from Nigeria this year, 'Daughters of Chibok' and from South America we have a Brazilian project, 'A Linha,' 5 projects from Taiwan, 2 from Japan."
Social VR and Interactivity
This year, Venice VR presents several pieces that make use of the latest VR technologies and platforms to create completely new social experiences. They foreshadow the kinds of social VR experiences that are being developed by popular social and gaming platforms like Facebook and Playstation. Visitors of the festival get a unique glimpse into the future of VR entertainment and the kinds of interactive stories we'll be seeing more of as the new and easy-to-use VR systems become more widespread.
An interesting new narrative format is Eleven Eleven, according to Liz. In this 11-minute sci-fi piece, the user follows one of the 6 main characters as they count down the final 11 minutes and 11 seconds before all life on their planet is extinguished. "You can experience what happened in that 11-minute, 11-second timeframe from different people's points of view in different locations and perspectives in that storyworld."
Technical advances are the driving force behind these new interactive experiences. Having no more cables and wires attached to your headset is more than just a cool new feature of the next generation of VR gear. Liz: "With the new tetherless Oculus Quest, for example, the user experience is just so much better. You can now create interactive experiences where you're exploring your own world and interacting with objects without having to be wired to a computer. We'll start to see social entertainment experiences developed for these new platforms."
Michel: "With the first wave of collective platforms you could be together in VR but you couldn't make or do anything. The great thing with VR now is the combination of both the interactive and the collective dimension. Now you can be together and do things together."
Liz: "This social aspect is really something everyone is looking at that points towards a new way to scale VR audiences and performances. One of our large-scale projects, 'Loveseat,' is a good example of this, because it shows many different aspects of where VR is going. Two lonely, ordinary people are drawn into a reality show competition to win the love of a Perfect Partner (who looks an awful lot like an empty chair). Performed simultaneously to virtual and real world audiences. It's a real life performance by mo-capped actors where there are three different audiences experiencing the performance together; an audience on a social platform who are experiencing and participating in the performance remotely; an audience in Venice, who are participating in the experience in real life and virtually; and an audience in Venice watching the actors perform live and the virtual experience simultaneously. So this could be an experience for an infinite amount of people in a social space in VR. You can experience this project in Venice or anywhere in the world where you have access."
What are the other trends in terms of creative VR this year?
Michel: "There's definitely a trend towards more collective VR experiences. And we're seeing a trend with pieces that aim to put the audience in a peaceful, Zen Meditation kind of state." Liz adds that 'A Life in Flowers' is a good example. "It places you in the universe of Ikabena the Japanese art of flower arrangement and Inori that centres you in the spiritual world of artist Miwa Komatsu."
Michel: "The topic of migration is almost becoming a genre in itself."
Liz: "We're seeing incredibly sophisticated experiences that marry interactivity and narrative that sit between game and story. This is a big thing. 'Doctor Who: The Edge of Time' is a really interesting example that I think will appeal to both gamers, non-gamers and the huge Dr. Who fan base. It has multiple chapters and about three hours of gameplay. And 'Pagan Peak,' which is a story connected to the Sky German TV series. These are games that explore big established storyworld IP's."
Michel: "'Pagan Peak' is a horror piece and it's very much like an escape room game. The world of the series is expanded into an interactive story. As you move through the story you need to do things. If you don't solve cues and problems nothing happens. That system is something we're seeing more and more.
"If you look at the dynamics of how the storyworld unfolds through game dynamics it becomes super interesting. It's very sophisticated and very arty in a way, even though on the surface it looks like a commercial game. Now when you talk about commercial stuff versus more artsy stuff in VR, the border is much more blurry than it is in cinema, because game dynamics, for instance, are very much a part of how you tell the story in space."
VR Theater and on demand viewing
"Despite the fact that we're seeing increasingly sophisticated and seamless interactive experiences, we have an outstanding line-up of 10 linear projects showcasing in our VR Theater that contradicts the popular opinion that 360 is on its way out as a format," says Liz.
Some changes will be made to the way the linear pieces are presented, adds Michel. "We feel that the age of the VR Theater with screenings of programs of short pieces put together to make a half-hour program is coming to an end,. We have a lot of very good 360-video pieces this year. And we want to give each piece the respect it deserves.
"The first two days we're going to do only one collective screening of each piece with the director present to do a Q&A about the film. We'll repeat this the second day. The following days each piece will be programmed all day individually. And we're upgrading the experience. We're giving up the Samsung Gear this year to move to 8K devices.
Another improvement is the addition of on-demand viewing. Michel: "If you've heard about a film in the program you really want to see, you can come on a first-come, first-served basis and watch that film. You don't have to wait until the scheduled time."
VENICE VR 2019
VR in competition: Interactive
A Linha (The Line)
Dir. Ricardo Laganaro / Arvore Immersive Experiences
Brazil / HTC Vive / 6 DOF / Stand up / 13'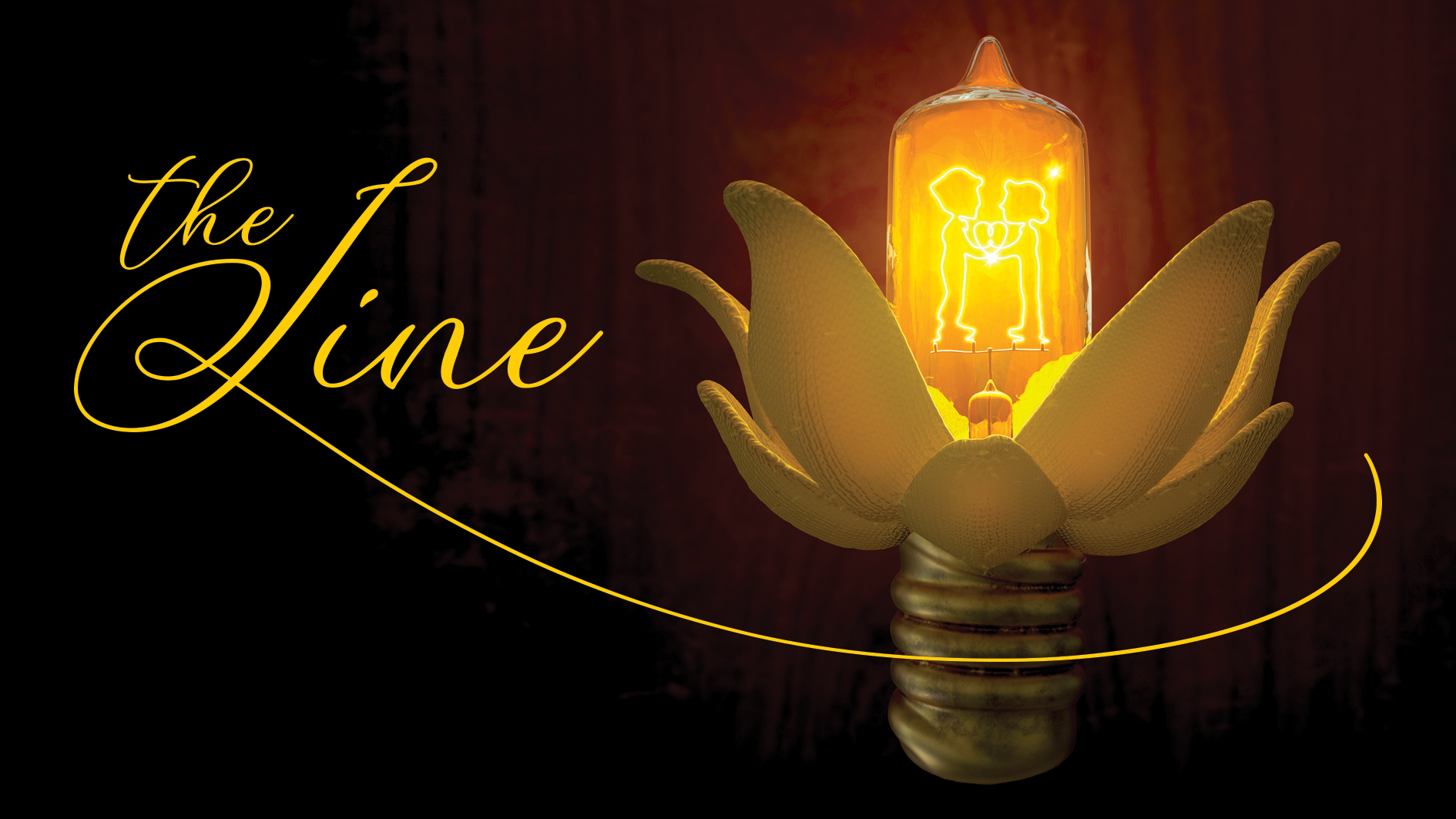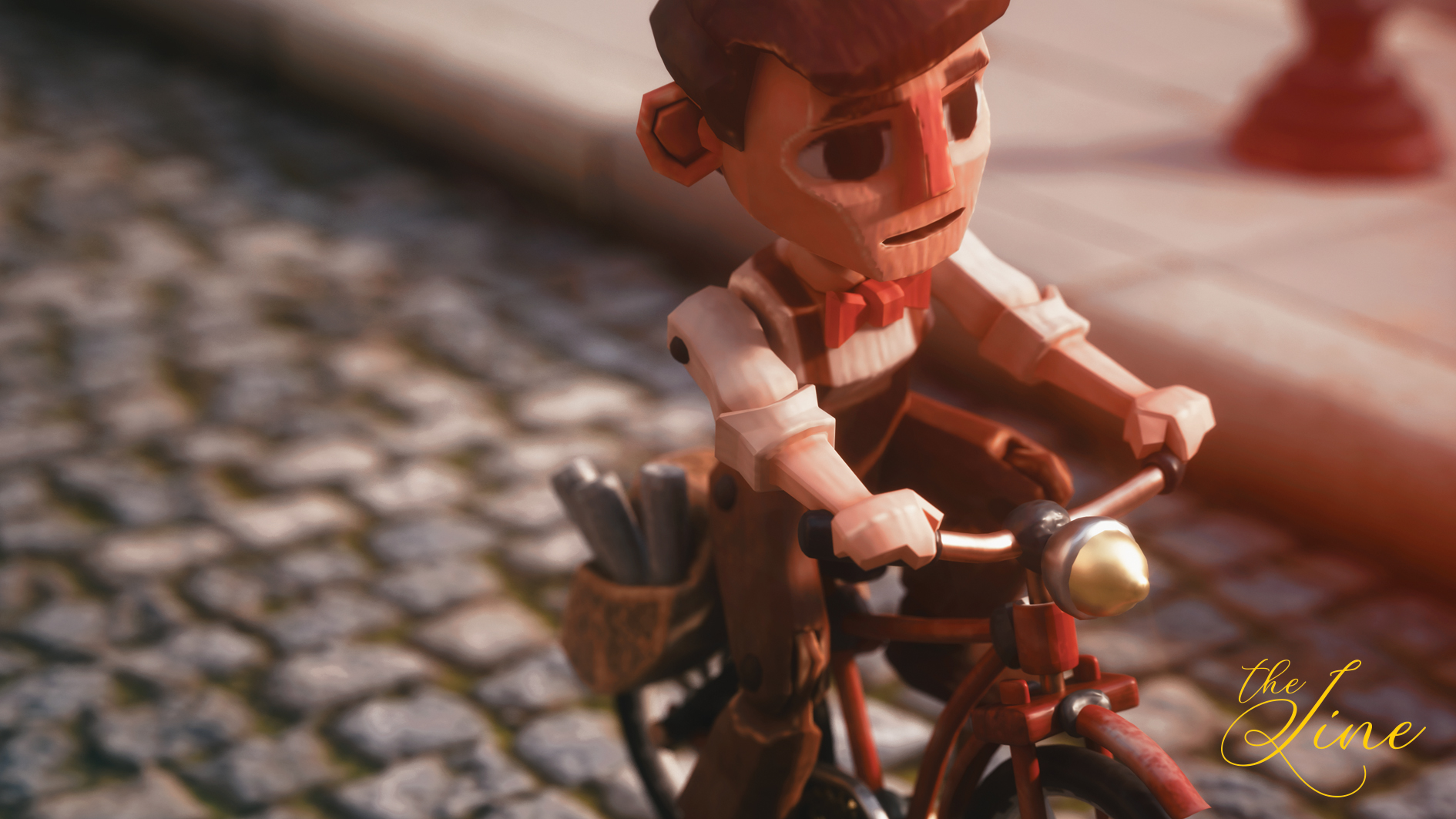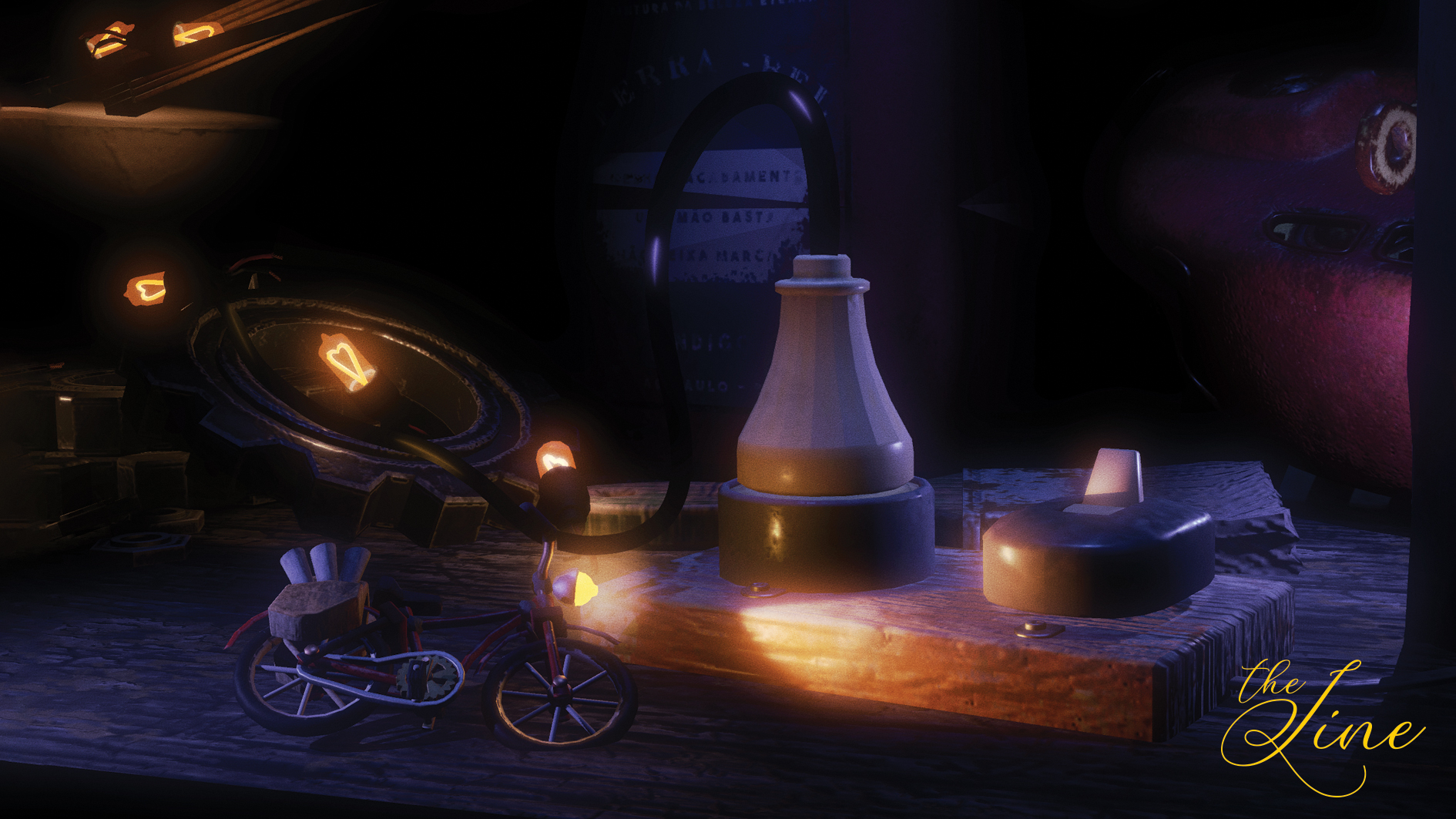 The Line is a full-body VR interactive narrative experience about love and the fear of change. Set upon a scale-model of 1940s São Paulo, the experience transforms the user into a child who unlocks this enchanted world. Through this world, they experience the story of Pedro and Rosa, two miniature dolls who are perfect for each other, but reluctant to break boundaries and overcome their limitations to live out their love story.
The Experience
The Line, a fully interactive virtual reality experience from multi-faceted Los Angeles and Sao Paulo based ARVORE, makes its world premiere at the 76th Venice International Film Festival. Acclaimed Director Ricardo Laganaro eloquently weaves classical storytelling with the emotions and physicality the medium of virtual reality affords, bringing the universal story of love and the fear of change to a global audience.
Using body movement to propel the romance through love's familiar peaks and valleys, The Line's scale model expression of these emotions enables the viewer to affectionately participate while respecting the couple's singular experience in the under 15 minute piece.
Bodyless
Dir. Hsin-Chien Huang / Storynest
Taiwan / HTC Vive / Stand up / 31'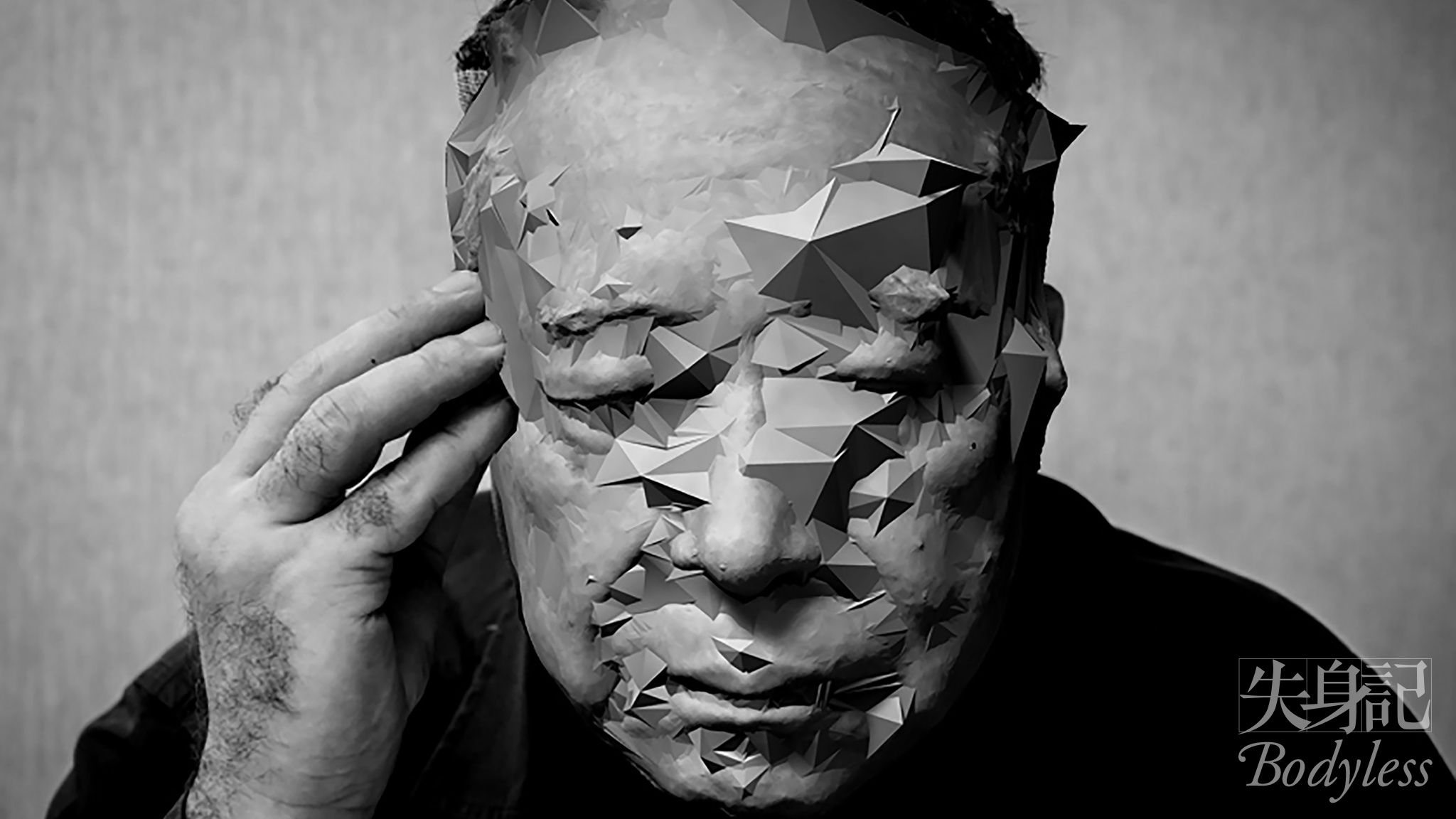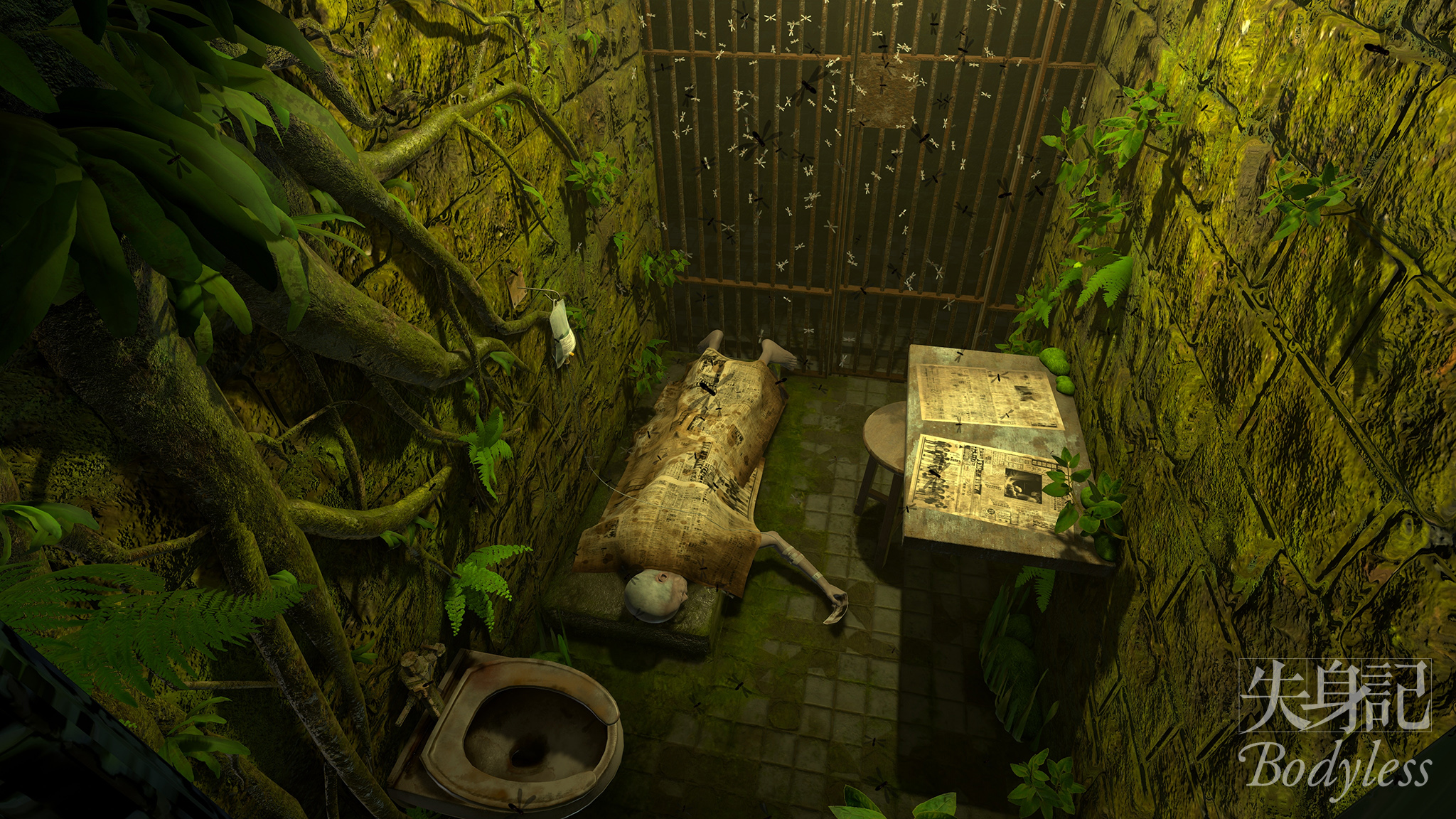 Bodyless is a surreal VR experience based on the director's childhood memory during Taiwan's martial law period in the 70s, when human qualities were simplified with few characteristics recognized by the ruling class. Although the era has long gone, the emerging digital technologies follows suit. Governments use new technologies like digital surveillance, big data and AI to monitor and control people. In Bodyless, the retrospective authoritarian ruling and ultramodern digital technologies are fused into a dark oppression against folk's living and beliefs. The audience experiences the journey as the ghost of an old political criminal under a government's secret experiment.
Bodyless was directed by Hsin-Chien Huang, whose collaborated work "La Camera Insabbiata" with Laurie Anderson won the Best VR Experience Award at Venice Film Festival 2017. The music was composed by Lim Giong, the winner of Cannes Soundtrack Award in 2015.
Britannia VR: Out Of Your Mind
Dir. Kim-Leigh Pontin / Sky UK
UK / Oculus Rift / Stand up / 20'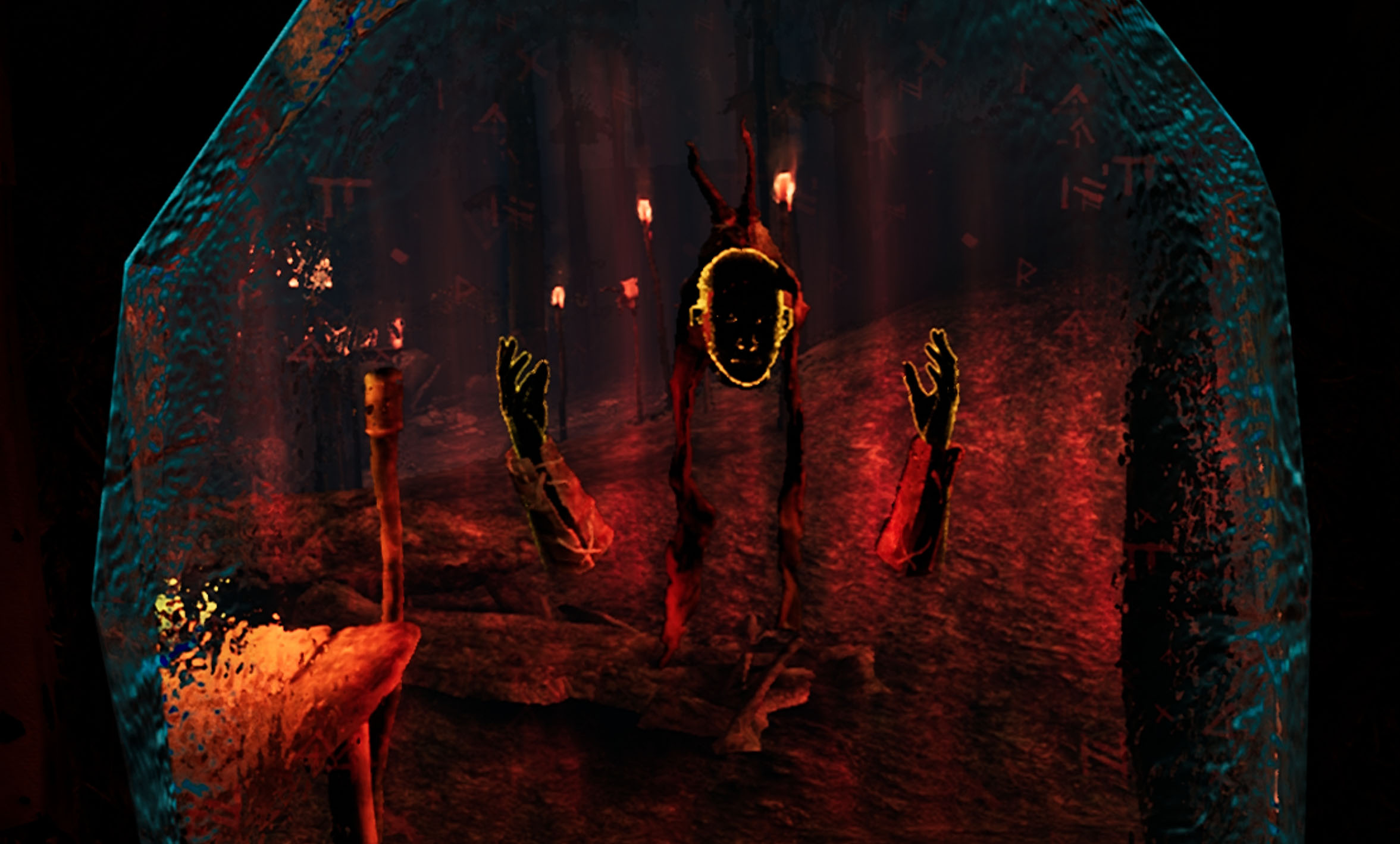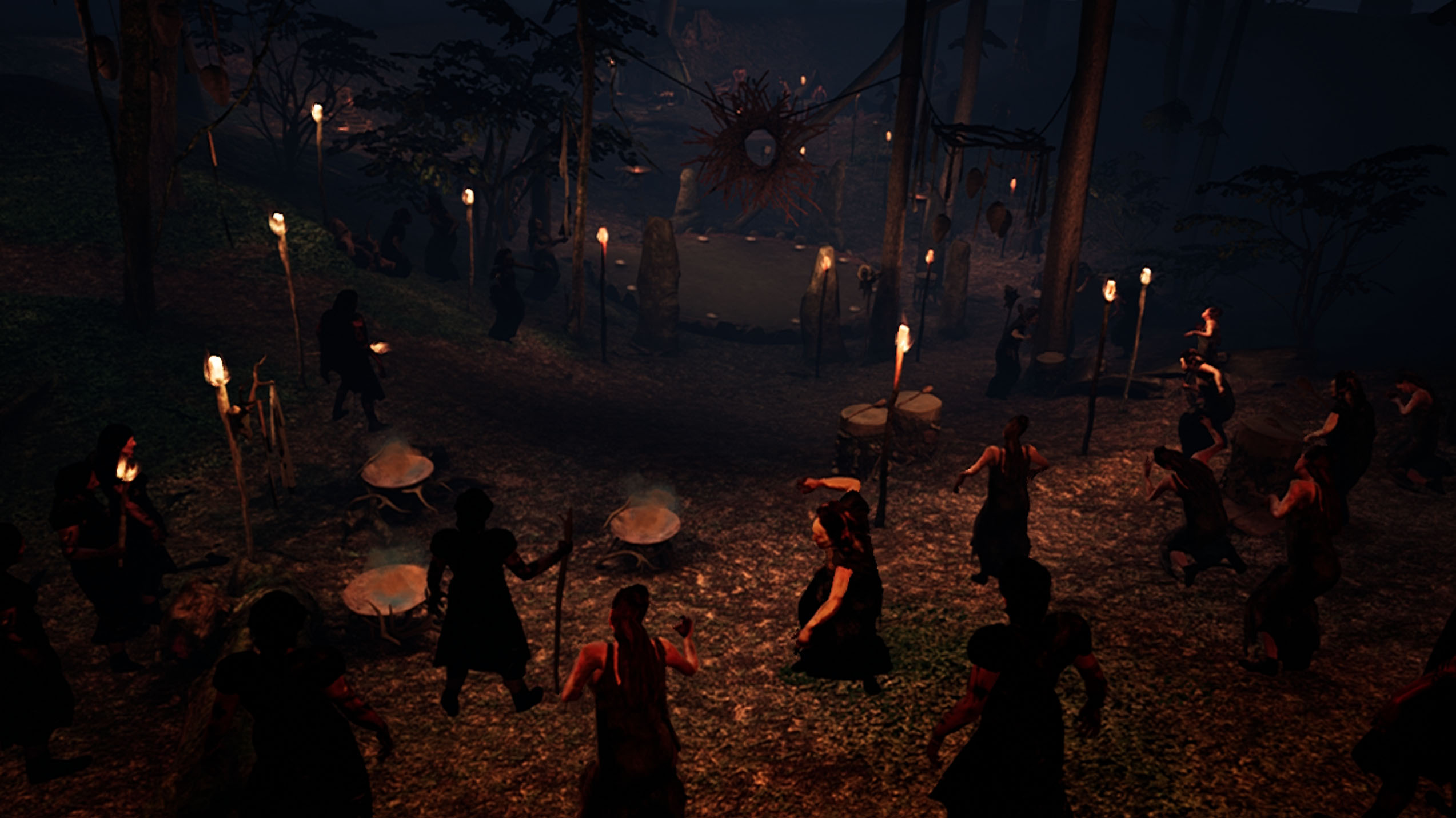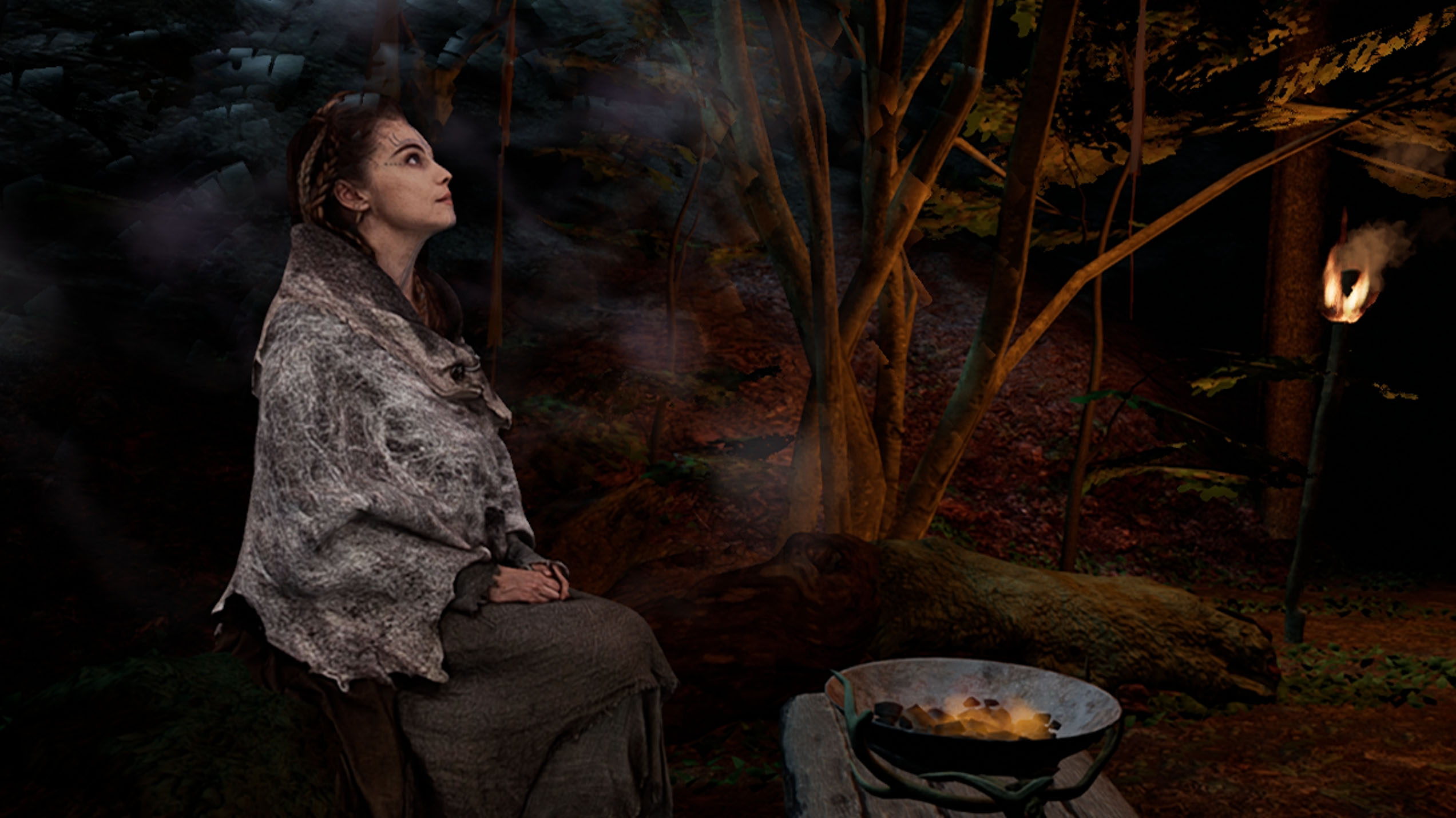 An interactive experience created to support the release of Sky Atlantic's second series of Britannia. The show is an anarchic drama that follows the Roman army as they return to crush the Celtic heart of Britannia, a mysterious land led by warrior women and powerful Druids who claim to channel the powerful forces of the underworld.
The experience invites you to explore and interact with the genre-bending, psychedelic world of the show. You'll become part of a lost Celtic tribe held up on a beach two years after the Roman invasion. In episode one you are immersed in a world of Druid magic and mysticism. In a future, second episode you'll enter an intoxicating world of Roman imperialism and power.
Cosmos Within Us
Dir. Martir Tupac / Satore Studio
UK/Luxembourg / HTC Vive Pro / Installation / 45'
This story draws us inside the mind of Aiken, a 60-year-old man suffering memory loss through Alzheimer's. His struggle is one against a dwindling mind, against time, against final loss.
Cosmos Within Us is a unique technological story-telling experiment which blurs the boundaries between VR and performance. Through a combination of state-of-the-art tech, immersive soundscapes, scent and touch, the piece explores the intricate connection between memory and the senses.
As Aiken wanders through the spaces of his past, they shape-shift as if in a state of constant re-construction inside his fragmented brain. He re-lives time spent during summer holidays with his beloved little sister, Lily, and meaningful family moments – but those fond memories feel tainted. There is something at the very back of his consciousness, concealed in oblivion, waiting to be re-lived and re-felt. This is the one memory he's trying to forget.
Alzheimer's does not discriminate. This piece was created to deliver a sense of hope and understanding to anyone affected by this very common and devastating disease. With advancements in VR, we strive to remember the forgotten. After all, Memory is all We Are.
Doctor Who: The Edge Of Time
Dir. Marcus Moresby / Maze Theory
UK / HTC Vive Pro / Standup / 30'
Doctor Who The Edge Of Time transports fans into a globally-beloved world of aliens, mystery and wonder, letting them embark on a brand-new and fully- interactive adventure, inspired by the show's 55-year history and starring the Doctor's current incarnation, played by Jodie Whittaker. Armed with the iconic Sonic Screwdriver, players will solve mind-bending puzzles, grapple with classic monsters and encounter new horizons in a quest to find the Doctor and defeat a powerful force that threatens to destroy the fabric of reality. They will face the infamous Daleks and other known faces from the Doctor's world plus some brand new never-before-seen monsters as they travel through stunning cinematic environments that truly bring the show to life!
www.doctorwhotheedgeoftime.com
Downloaded
Dir. Ollie Rankin / Pansensory Interactive
Canada / HTC Vive Pro / Stand up / 8'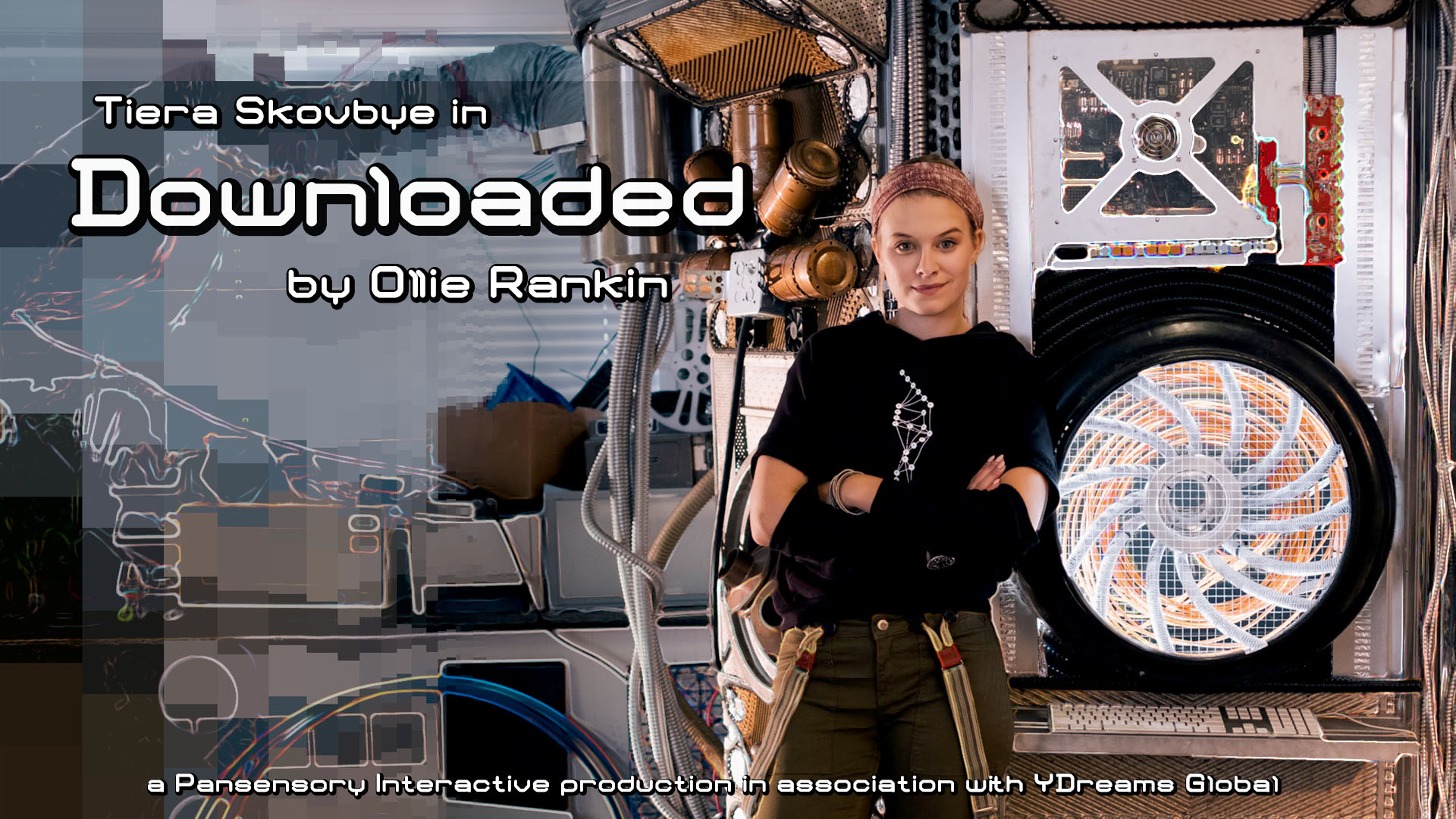 Downloaded is a lighthearted interactive VR film with a simple message: it's time to reconnect with real people in the real world. You, the viewer, find yourself playing the role of collaborator and guinea pig, in a bold experiment to digitize human consciousness and download it. Now trapped inside a computer, it's up to you to work out how to print yourself back into the real world. Based on each viewer's actions, one of 40 different permutations of the story will play out. But it's only by discussing the experience later with other participants that the full breadth of the story world unfolds. After all, are we not already trapped in our computers?
Glimpse
Dir. Benjamin Cleary, Michael O'Connor / Mr. Kite Ltd
UK / HTC Vive / Stand up / 16'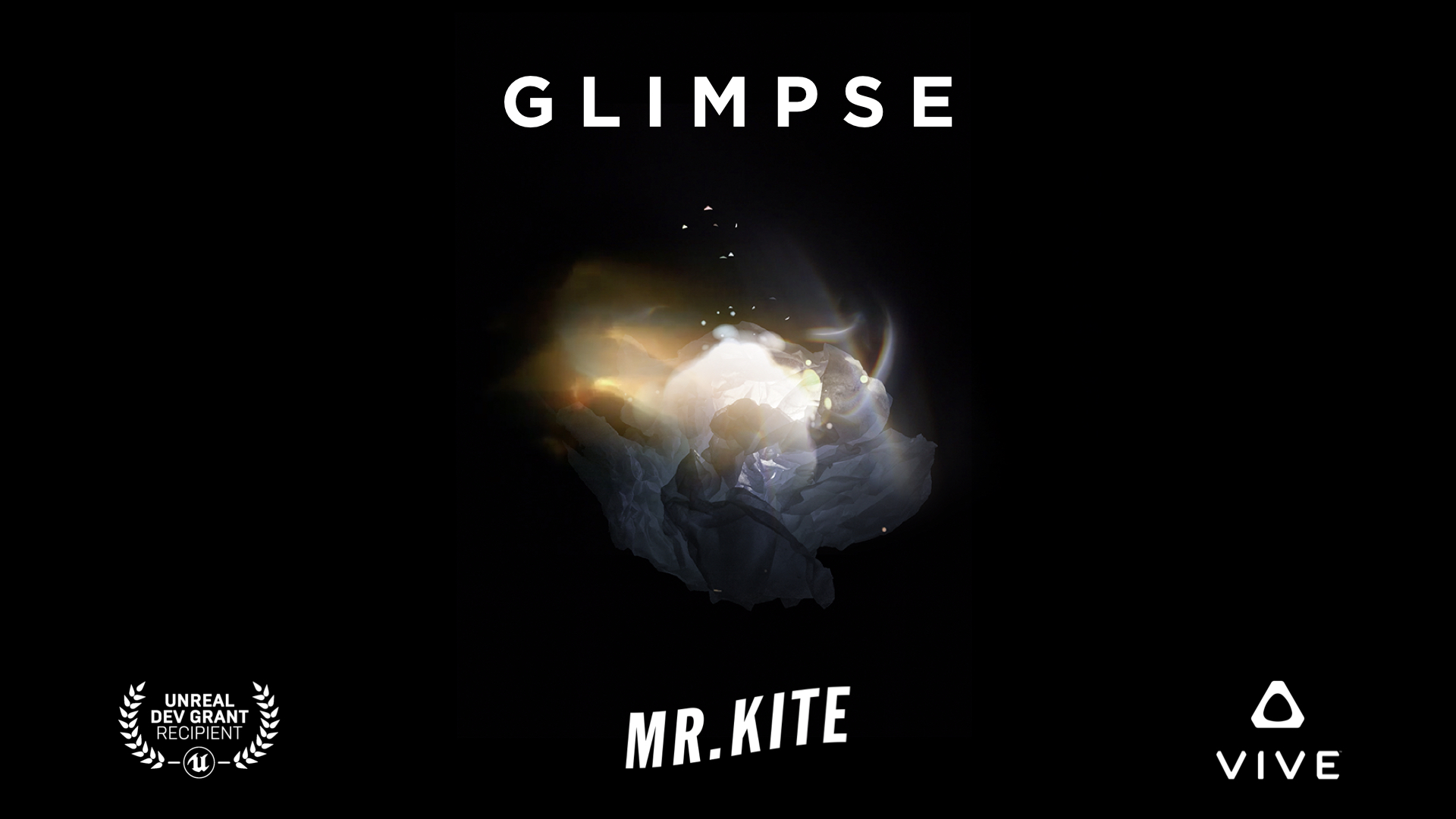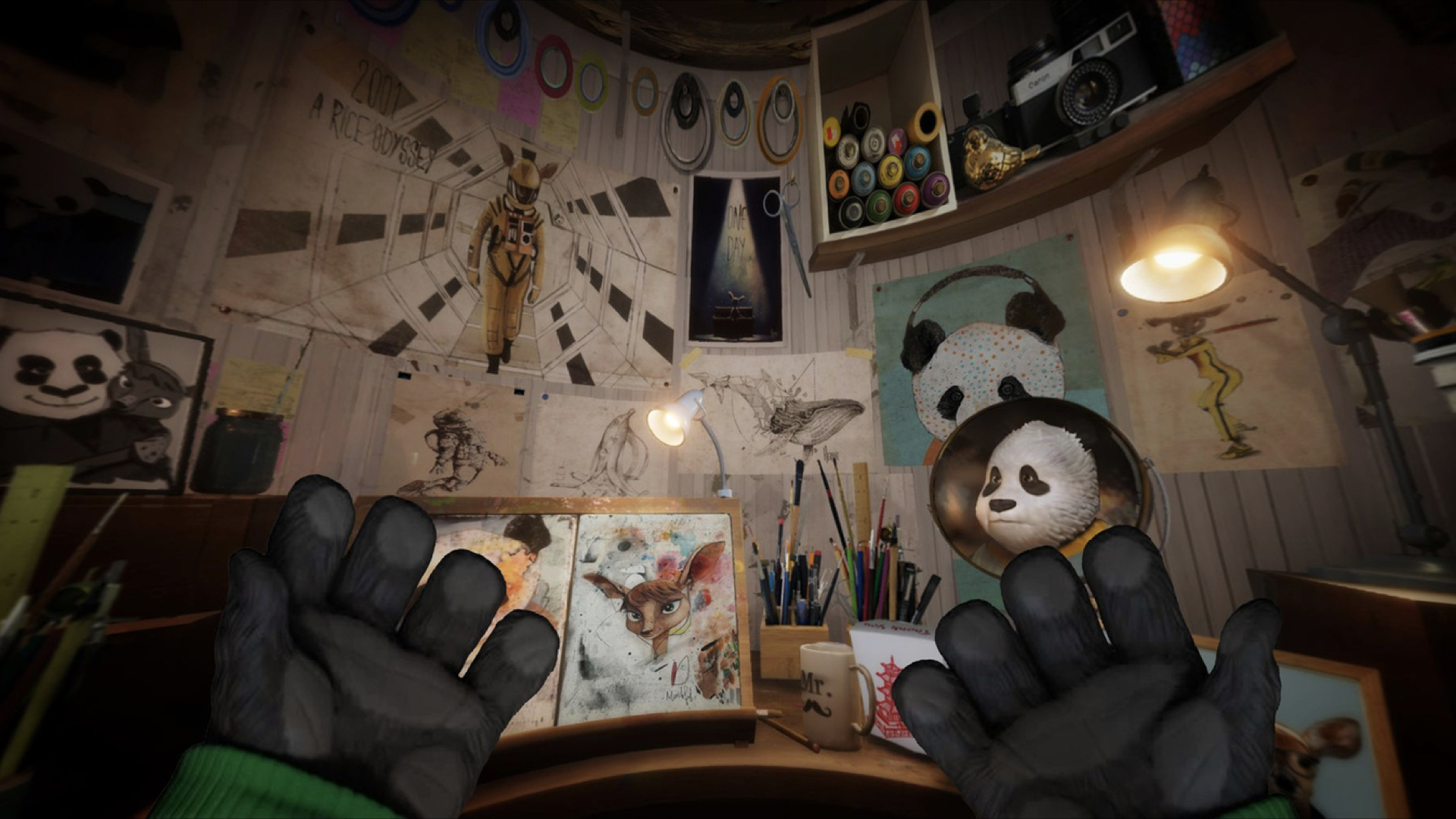 A world premiere previewing the animated, interactive VR film from Oscar winning writer/director Benjamin Cleary and Michael O'Connor (SEGA, Nintendo).
Glimpse is a highly emotive visual feast set in the imaginative mind of a heartbroken panda named Herbie (Taron Egerton) who has recently broken up with his girlfriend Rice (Lucy Boynton). Herbie is an illustrator and through his art we delve back through the memories of his relationship from the heartbreaking end to the beautiful beginning. A dreamlike voyage through his mind, his heart and his illustrations.</p
INORI
Art by Miwa Komatsu, Dir. HTC Vive Originals / HTC Corporation
Taiwan / HTC Vive / Installation / 17'
In the world filled with mystical creatures constructed by Miwa Komatsu, these creatures will guide the experiencer through a journey of self-reflection, assertion, and spiritual reincarnation. In the virtual world, the experiencer will be able to draw connections to the world as well as their inner self, bringing blessings from the unreal to the reality.
A Life in Flowers
Dir. Armando Kirwin / RYOT
USA/Japan/Canada / Oculus Rift / Installation / 20'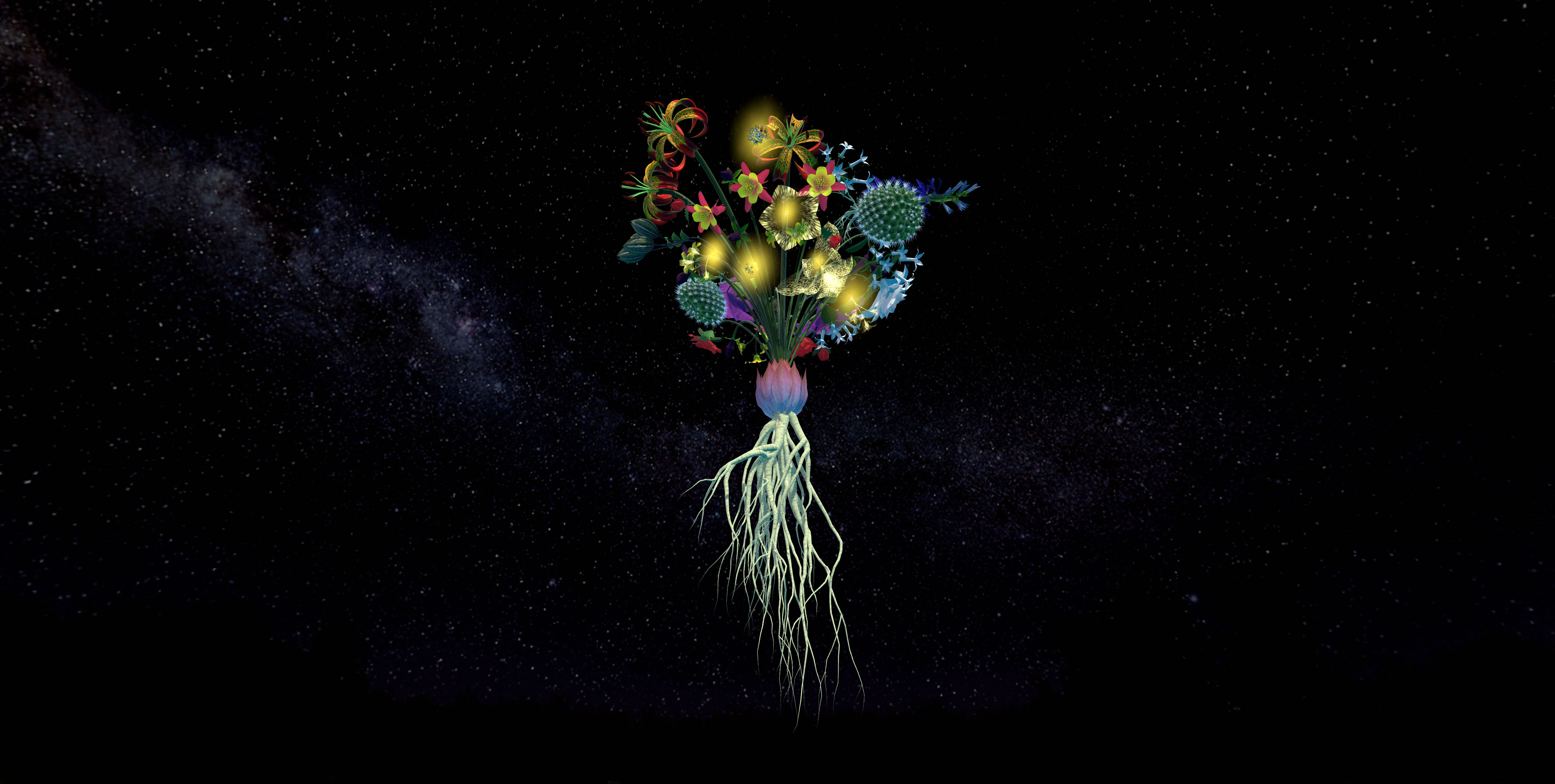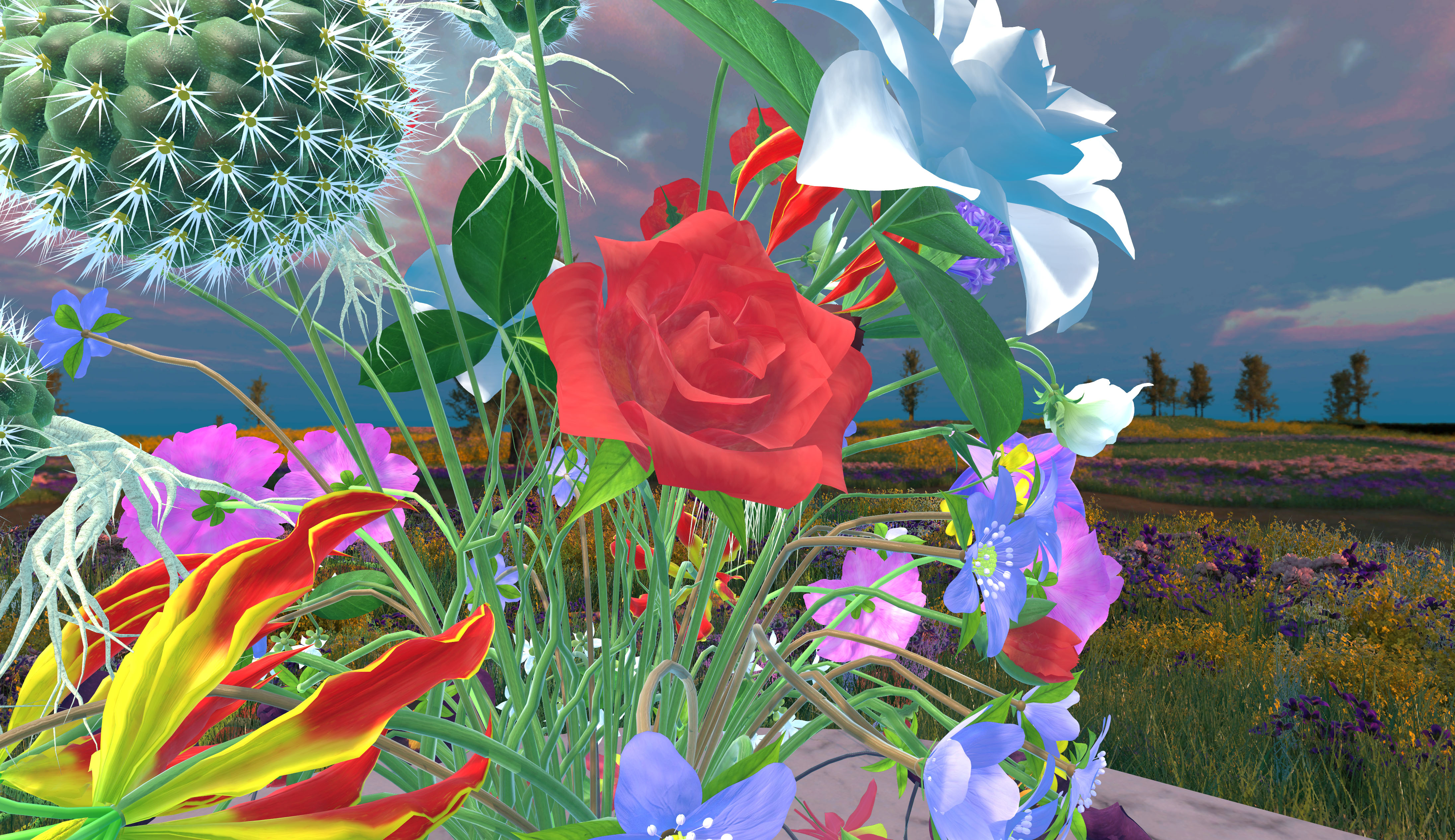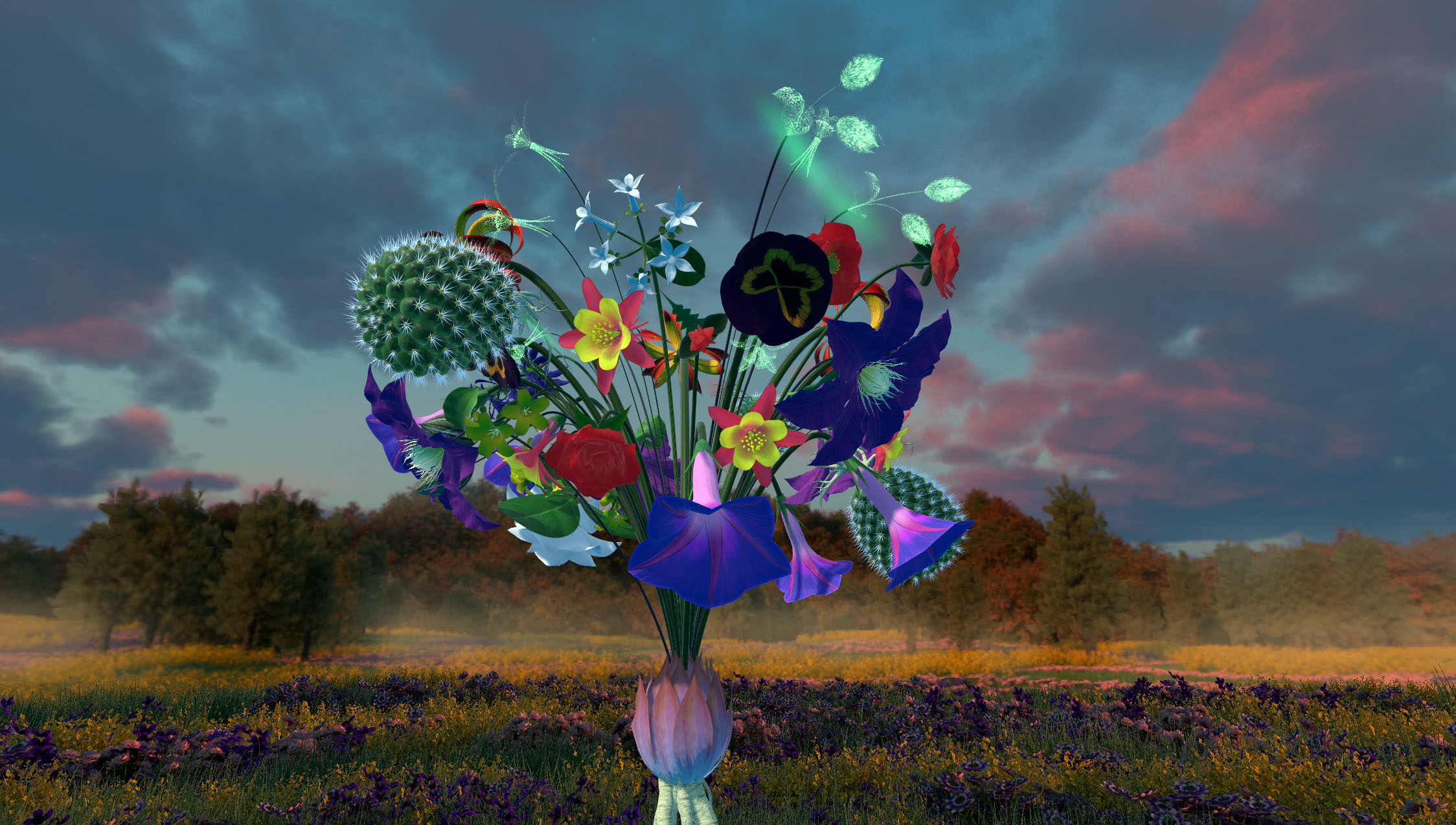 A Life in Flowers is an interactive virtual reality experience and fine art installation powered by the participant's own voice. The project combines the work of renowned botanical sculptor, Azuma Makoto, with veteran virtual reality creator, Armando Kirwin.In the experience, participants will enter a physical art installation and then be placed into virtual reality. Once inside the virtual environment, participants will explore the harmony between flowers and human life during a conversation with Azuma achieved using advanced artificial intelligence technology. As the conversation progresses, a unique bouquet of flowers will form based on each participant's life.
Loveseat
Dir. Kiira Benzing, script: Mac Rogers / Double Eye Studios
USA / Installation / 60'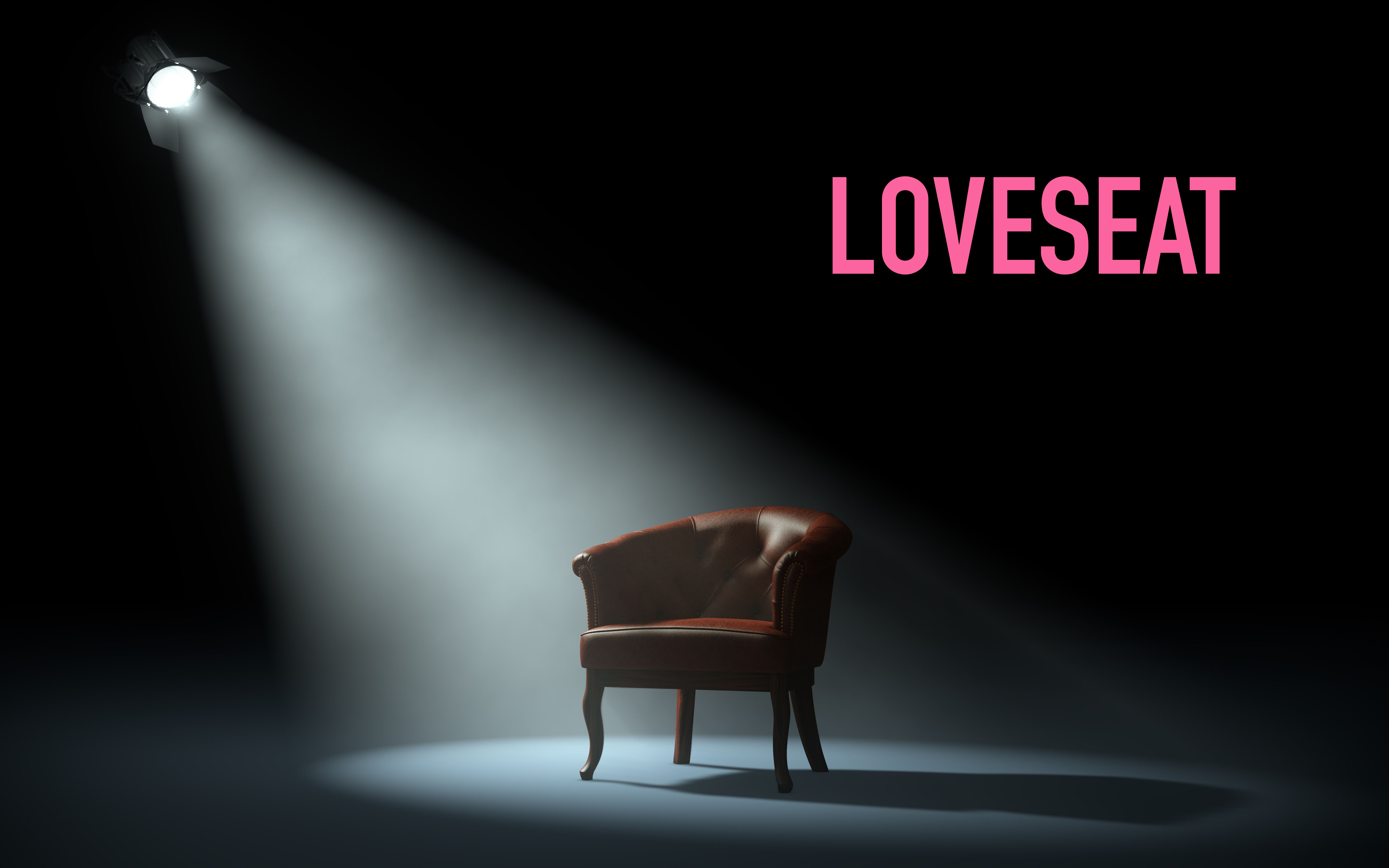 An experience in two parts – VR and AR.
Two lonely, ordinary people are drawn into a reality show competition to win the love of a Perfect Partner (who looks an awful lot like an empty chair). Part-story, part-interaction between virtual and real worlds; the performers intersect realities in this comedy. Performed simultaneously to virtual and real world audiences.
Welcome to the soundstage of Loveseat, everyone's favorite reality show. Reflect on whether you have what it takes to become a contestant yourself. The Perfect Partner could be in your future! Explore behind the scenes through a guided audio AR experience and contribute to a collective narrative.
Pagan Peak VR
Dir. Ioulia Isserlis, Max Sacker / AnotherWorld VR
Germany / 45'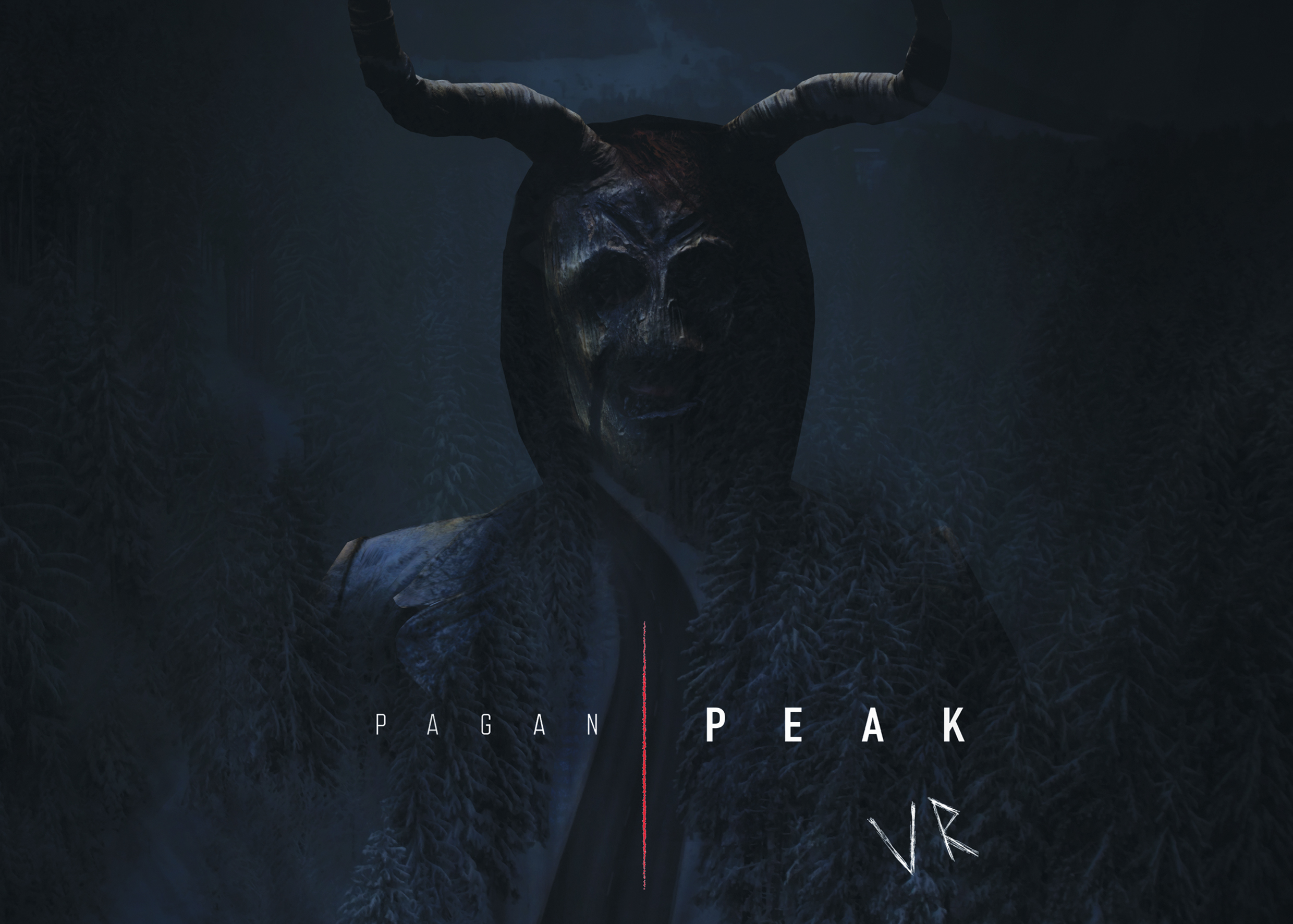 Pagan Peak VR is a psychological horror thriller that takes you on a journey to the darkest corners of the human mind. You will find yourself in a mysterious alpine cabin, captured by the so-called Krampus Killer. Your only chance to escape is to explore the cabin and solve the riddles laid out by the killer, emerging deeper and deeper into his psyche. You will take on the role of a criminal profiler, detective and psychologist in order to overcome the killer's tricks and get out alive. Next-level VR mechanics, full interactivity and cinematic lighting, sound and environment design are combined with a rich storyline that twists and turns.
Porton Down
Dir. Callum Cooper
Australia / HTC Vive Pro / Installation / 15 minutes'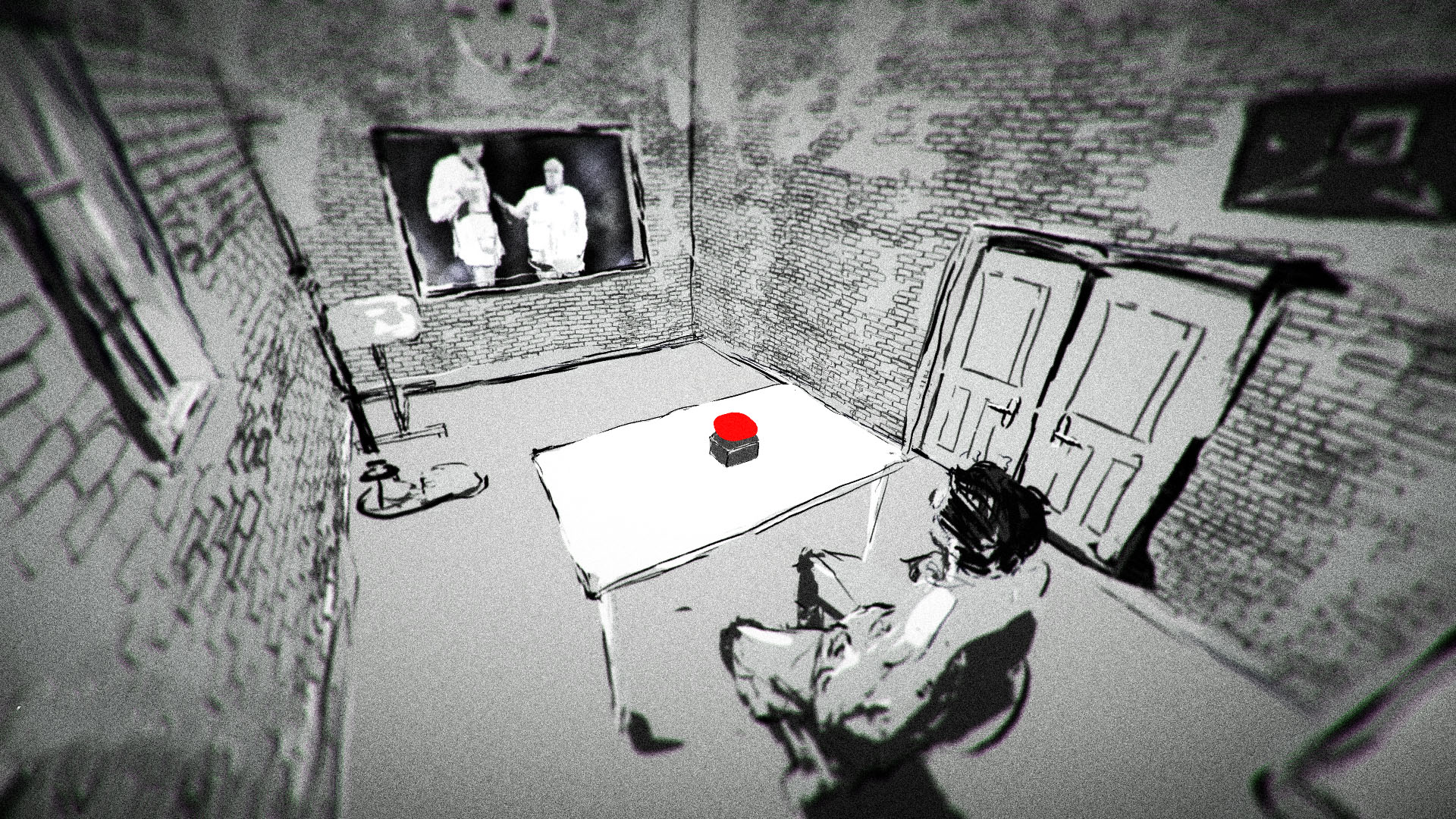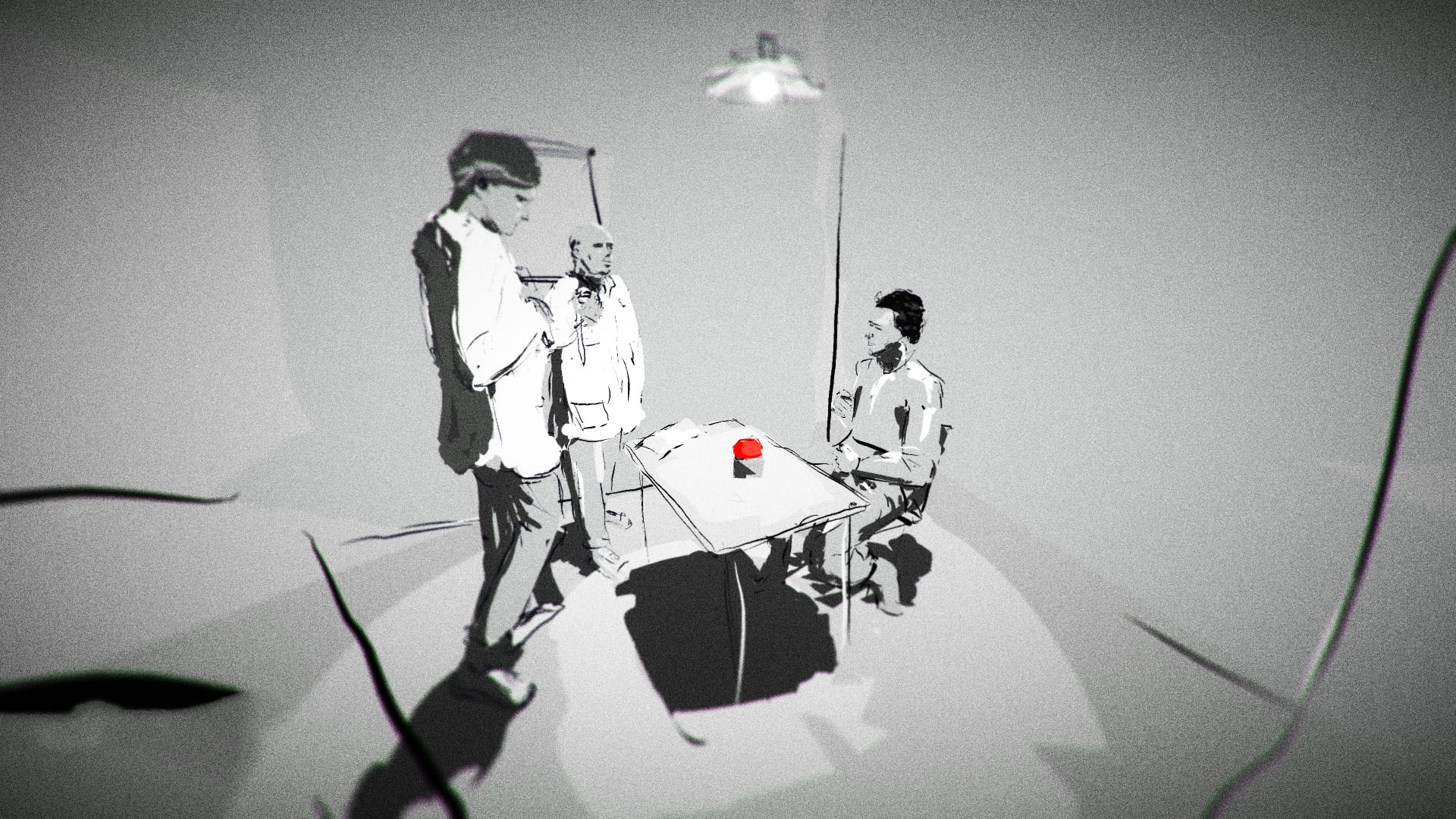 Porton Down is a psychedelic descent into the checkered past of a government's human experimentation program and how art can empower one's perspective.An experimental biography that explores the disquieting experiences of Don Webb, who found himself unwittingly entangled in a secret British Cold War program. Hand-drawn in Virtual Reality and co-written with Webb, Porton Down examines Webb's experiences as a military test subject and the after effects of the experiment that bewildered him for the next 50 years. Participants in the experience become subjects of another kind of testing, as the project investigates its own medium with a critical eye.
The Key
Dir. Celine Tricart / Lucid Dreams Productions, LLC
USA / Oculus Rift or Quest / Installation / 20′
'The Key' is an interactive experience mixing immersive theater and virtual reality. It has a strong narrative structure punctuated by moments of interactivity. The participant goes on a journey exploring dreams, and must face challenges and difficult decisions in each, experiencing loss. The participant will experience a metaphorical journey from danger to safety. Through this journey a hidden truth is uncovered, and a new beauty revealed. 
'The Key' won the Storyscapes Award at the Tribeca Film Festival and was described by the press as "one of Tribeca's breakout successes".
thekey-vr.com

These Sleepless Nights
Dir. Gabo Arora
USA/Canada / Magic Leap / Installation / 20'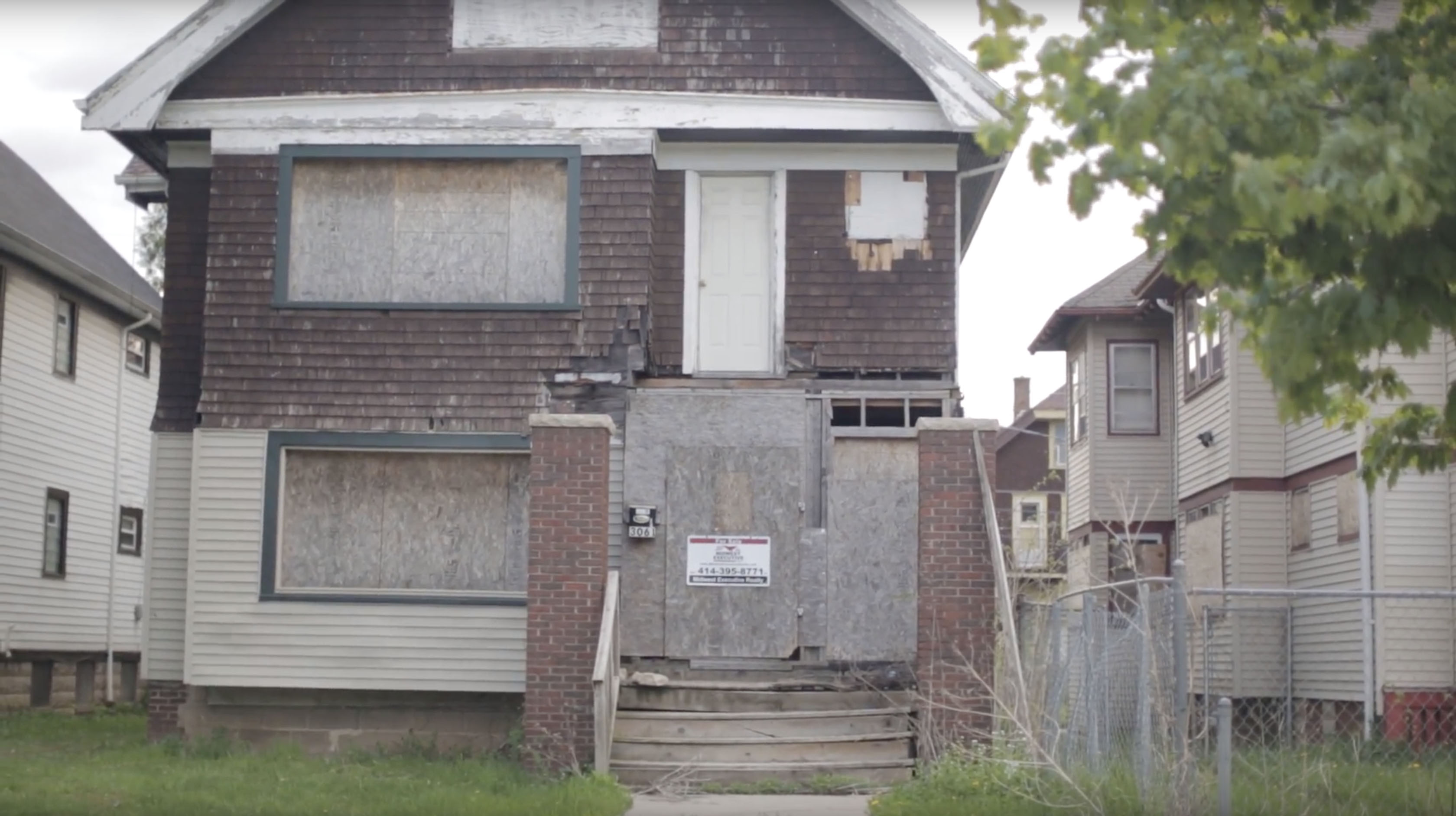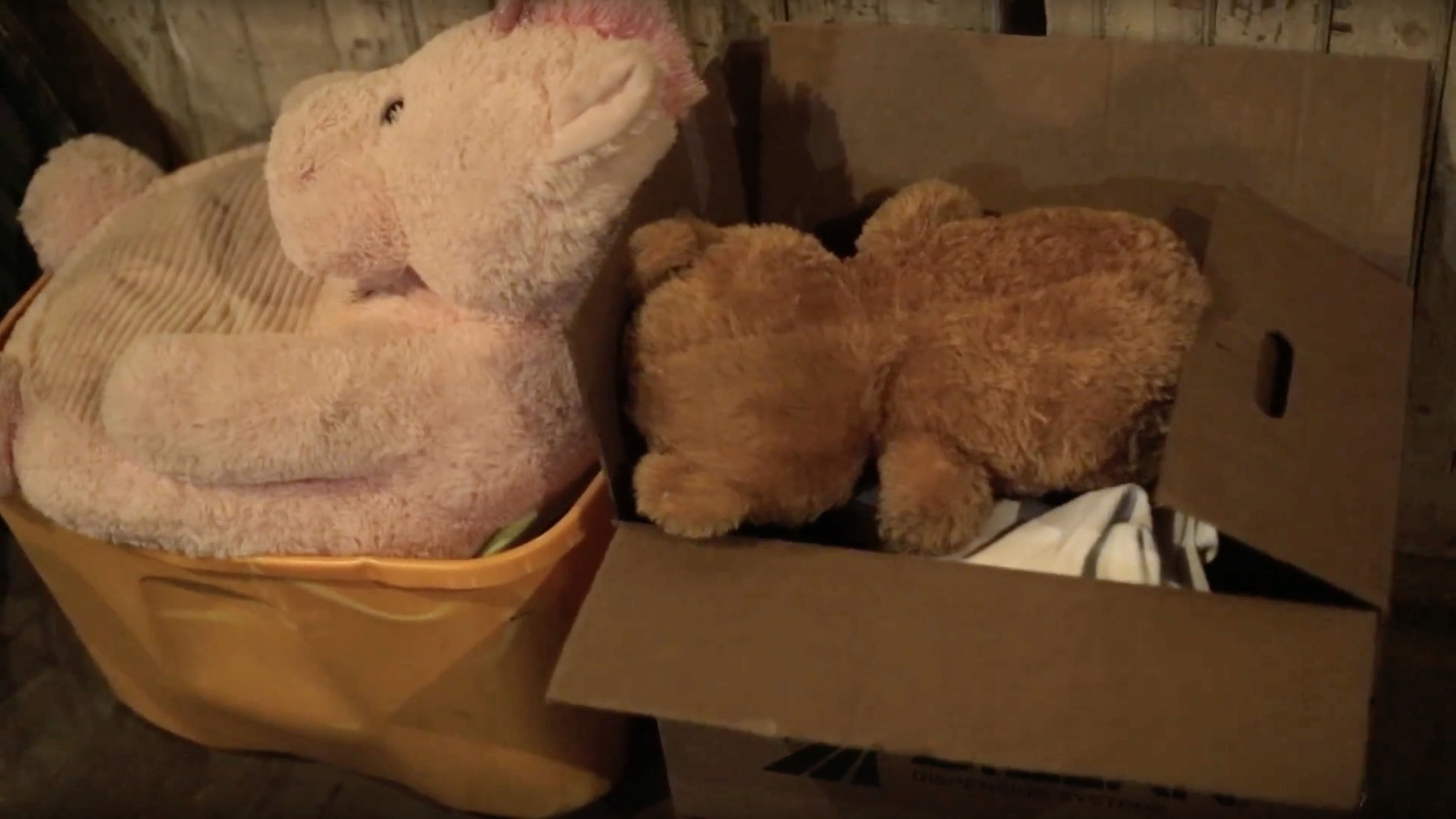 A large part of US homelessness hinges on the facilitation of court ordered evictions. These Sleepless Nights is a mixed reality documentary that uses cutting edge spatial computing technology to allow visitors to listen, connect and engage in new ways with those on the frontline of America's eviction crisis.
The process of eviction involves the collision of home life, the law, the market, along with America's fraught history of racial and economic injustice. These Sleepless nights enables one to explore in-depth the experiences of those who have intimate experiences with these collisions, be it as memories from childhood, being bored at work or trying to be a mother when you can't pay the rent. Making use of augmented reality and spatial computing, one is able to navigate their own journey through these stories and conduct their own experience. It brings nuance and a new perspective on a situation we can no longer keep sleeping through.
VENICE VR 2019
In Competition: Linear
O [5×1 Project]
Dir. Yang Qiu / HTC Corporation
Taiwan / VR Theater / 23′
A fire pot burns in the dark night. Footsteps sound in the distance and an exhausted man in a suit walks in. The man talks on the phone as he walks and he appears defeated. We do not understand the man's language but we can almost feel his sadness. Who is he? Where is he from? The man sits down on a giant black rock to rest. What is he planning?
Only the Mountain Remains [5×1 Project]
Dir. Wei Liang Chiang / HTC Corporation
Taiwan / VR Theater / 30′
Escaping from the midlands of southern Taiwan, a pregnant Thai illegal enlists the help of a fellow Indonesian runaway to locate the father of her child – who has disappeared in the mountains. As they travel in a stolen van amidst the mountain plantations, avoiding the suspicions of the authorities – a mist descends upon them and blur the lines of their communication and reality. The main setting is a gas station and a mountain road in the dark. In the filming process, the VR camera is set inside the car and the director shifts between settings inside and outside the car. The long take is portrayed without edits and punctuated by unrealistic images.
Battle Hymm
Dir. Yair Agmon / Yalla Films
Israel / VR Theater / 11′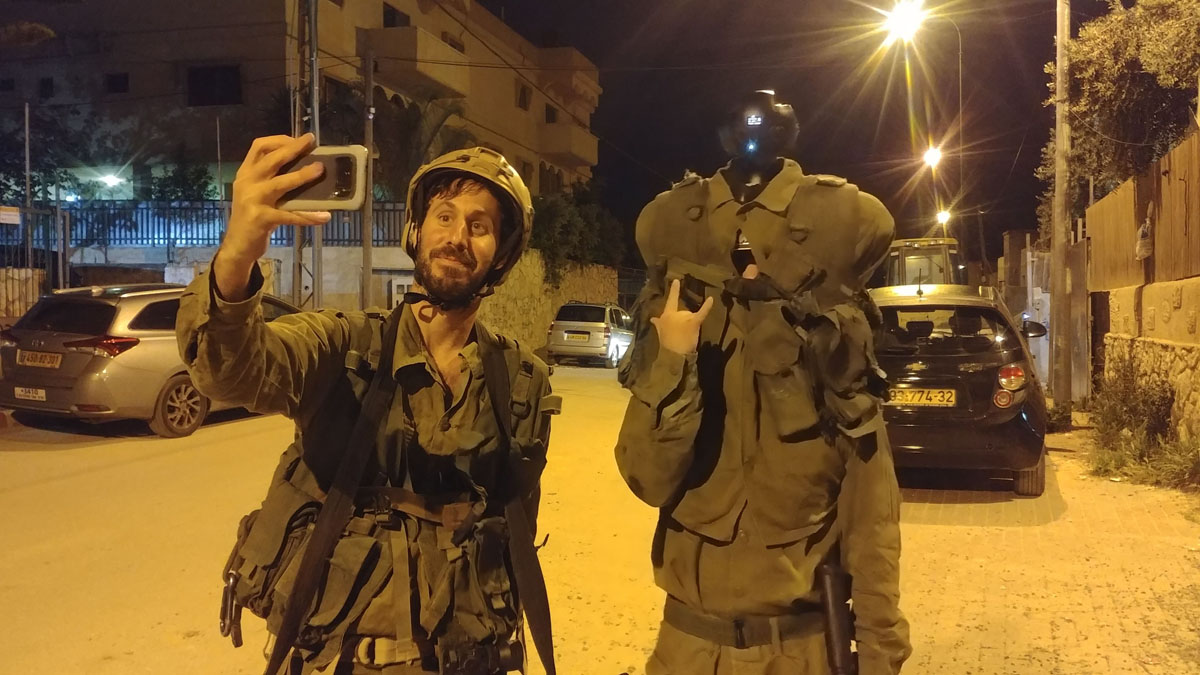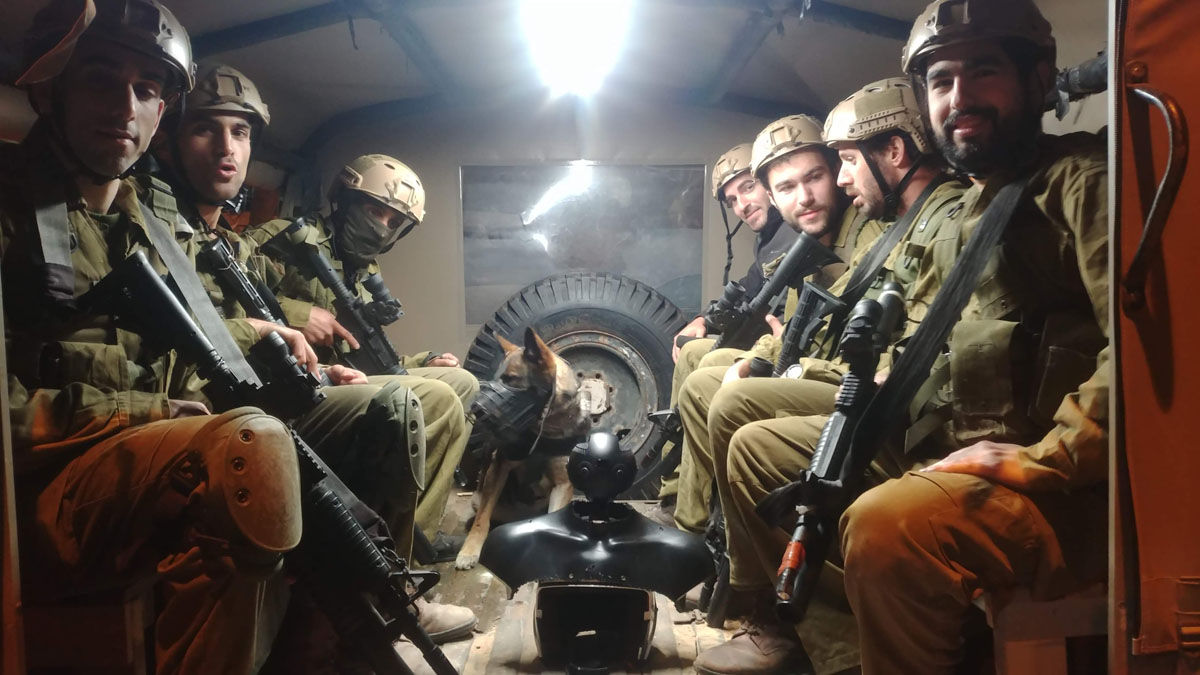 Every night, hundreds of IDF soldiers go on dozens of arrest missions in Palestinian villages in the West Bank. The film "Battle Hymn" gives its viewers a one-time peak into this 'routine' IDF fundamental experience, where manliness and shame, strength and weakness, lowliness and power, combine. In doing so, the film tells a tale, both realistic and surreal of this crazy and sad place that I call home.
"Battle Hymn" is an attempt to focus on the experience the conflict creates, to touch a bit of its complexity, and depict the toll it takes. I believe an intimate, dramatic and experiential peak such as this – into the heart of the conflict – can allow a beginning of a new political discourse. And this prayer of mine, for a new reality filled dialogue, partnership, and compassion – is also the closing scene of this film.
BattleScar – Punk was Invented by Girls
Dir. Martin Allais, Nico Casavecchia / Atlas V
France/USA / Installation / 28′
Black Bag
Dir. Qing Shao / Shangai weitang film and television communication co., LTD
China / VR Theater / 12′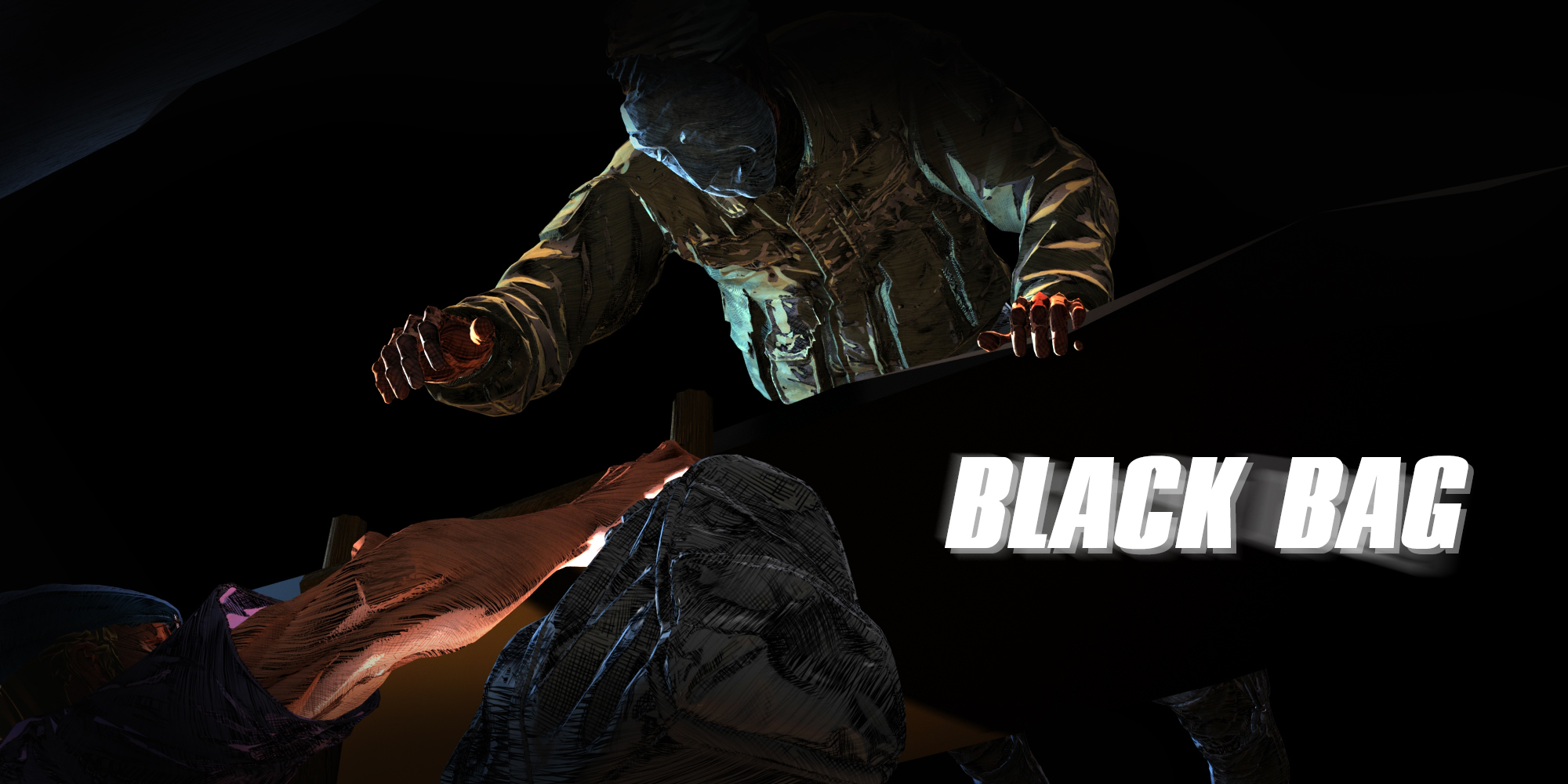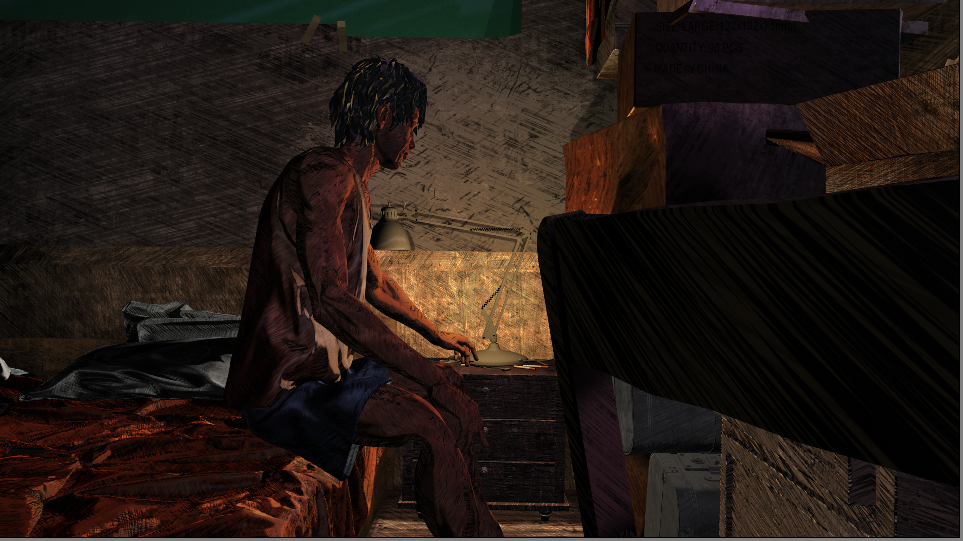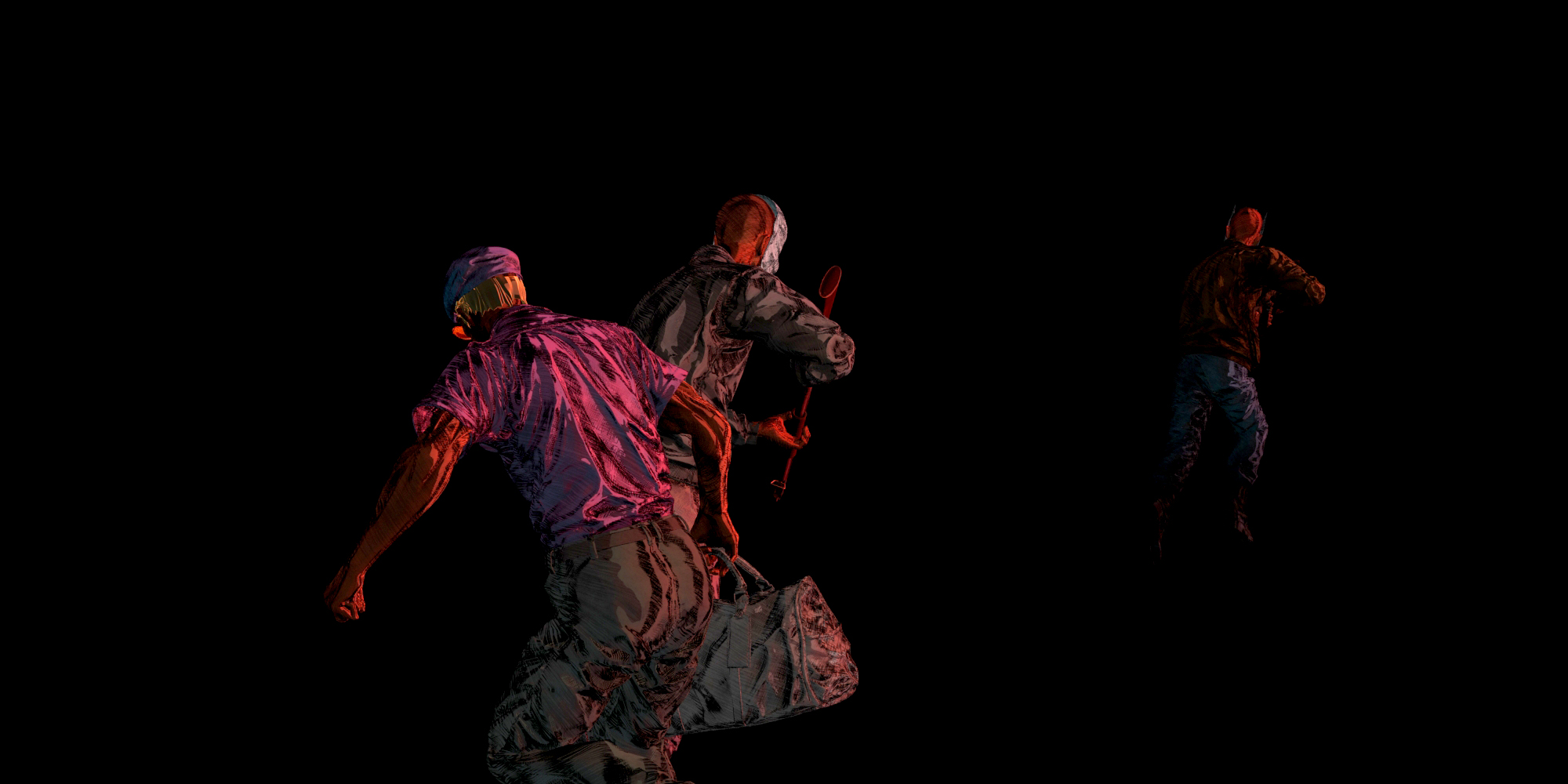 This is the story of a black leather bag. Ex-military security guard, Mr. S, works for a bank. He leads the life of a normal, peaceful, stable, and poor working-class man, one who fantasizes about a major heist. As the plan solidifies, Mr. S starts to struggle with his own morality, resulting in torturous nightmares.
Director's statement
This film is the first episode of the 'Black Leather Bag' collection. Each episode is a small story unfolding around a mysterious black leather bag. Technically, I used the artistic effect of 2D brushstrokes, and the process of creation was painful but happy. I want to use this story to trigger people's thinking about human nature and self-awareness. Is this the fantasy of a moral man, or is the heist real? What was in the bag? The audience was never given a clear answer. Rather, this piece is intended to make the audience become aware of their own instincts, and the difficulties in overcoming them.
Daughters of Chibok
Dir. Joel Benson / VR360 Stories
Nigeria / VR Theater / 11′
On April 14th 2014, the sleepy agrarian community of Chibok, in Borno State, North East Nigeria, was thrust into the global spotlight when the dreaded anti-women education terrorist group Boko Haram, stormed the town at night and abducted 276 teenage schoolgirls from their dormitories. The world watched in shock and horror as videos of the young girls, surrounded by machine gun-wielding terrorists, surfaced all over the internet and satellite channels across the globe.
Daughters of Chibok is a story of loss, pain, and strength – a testimony to the outstanding and admirable bravery of these Chibok women – housewives and mothers, who are steadfastly keeping hope alive, believing that some day their daughters will return home into their arms.
Ex Anima Experience
Dir. Pierre Zandrowicz, Bartabas / Atlas V
France / Installation / 17′
Ghost in the Shell: Ghost Chaser
Dir. Hiroaki Higashi / Production I.G
Japan / VR Theater / 8′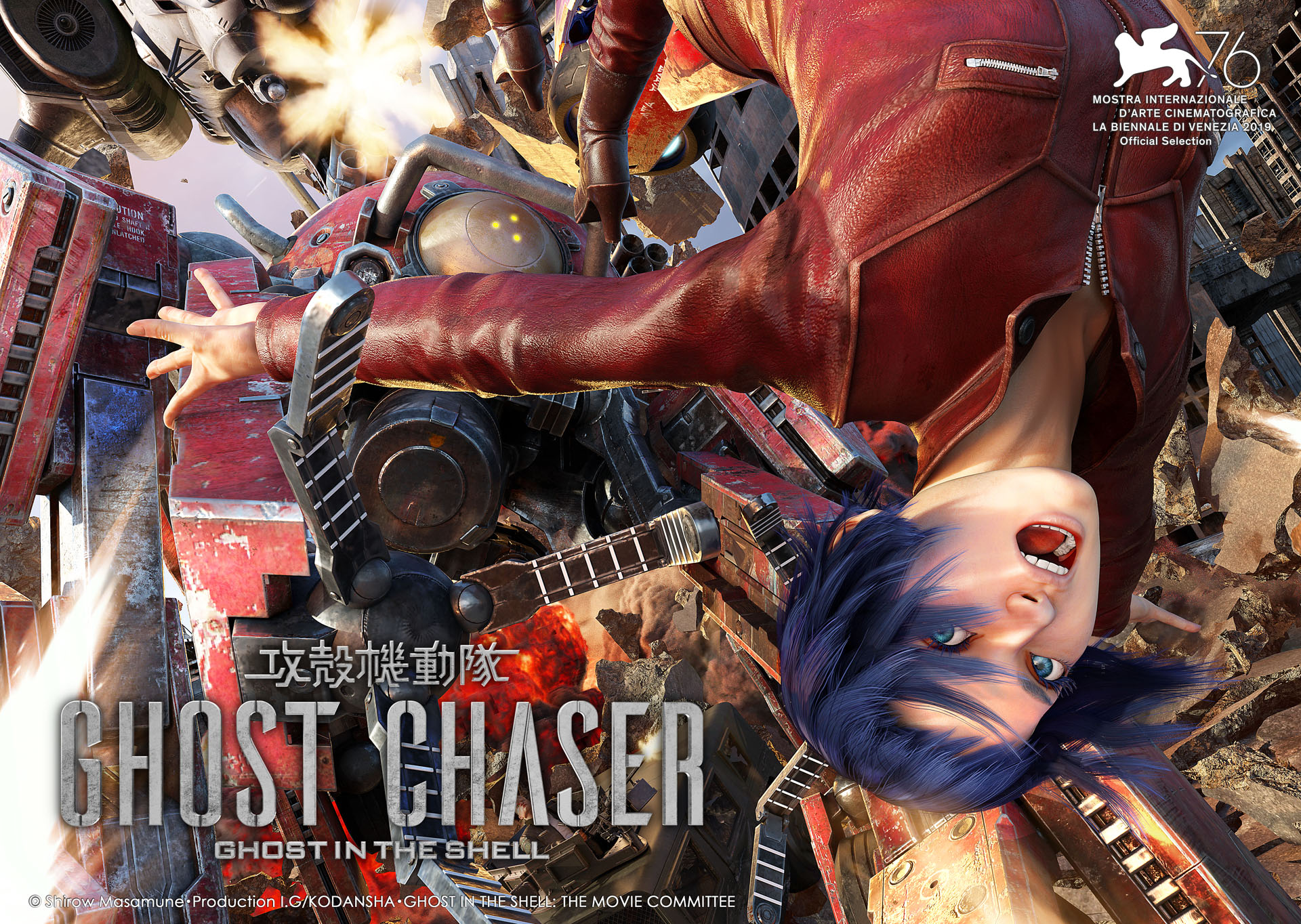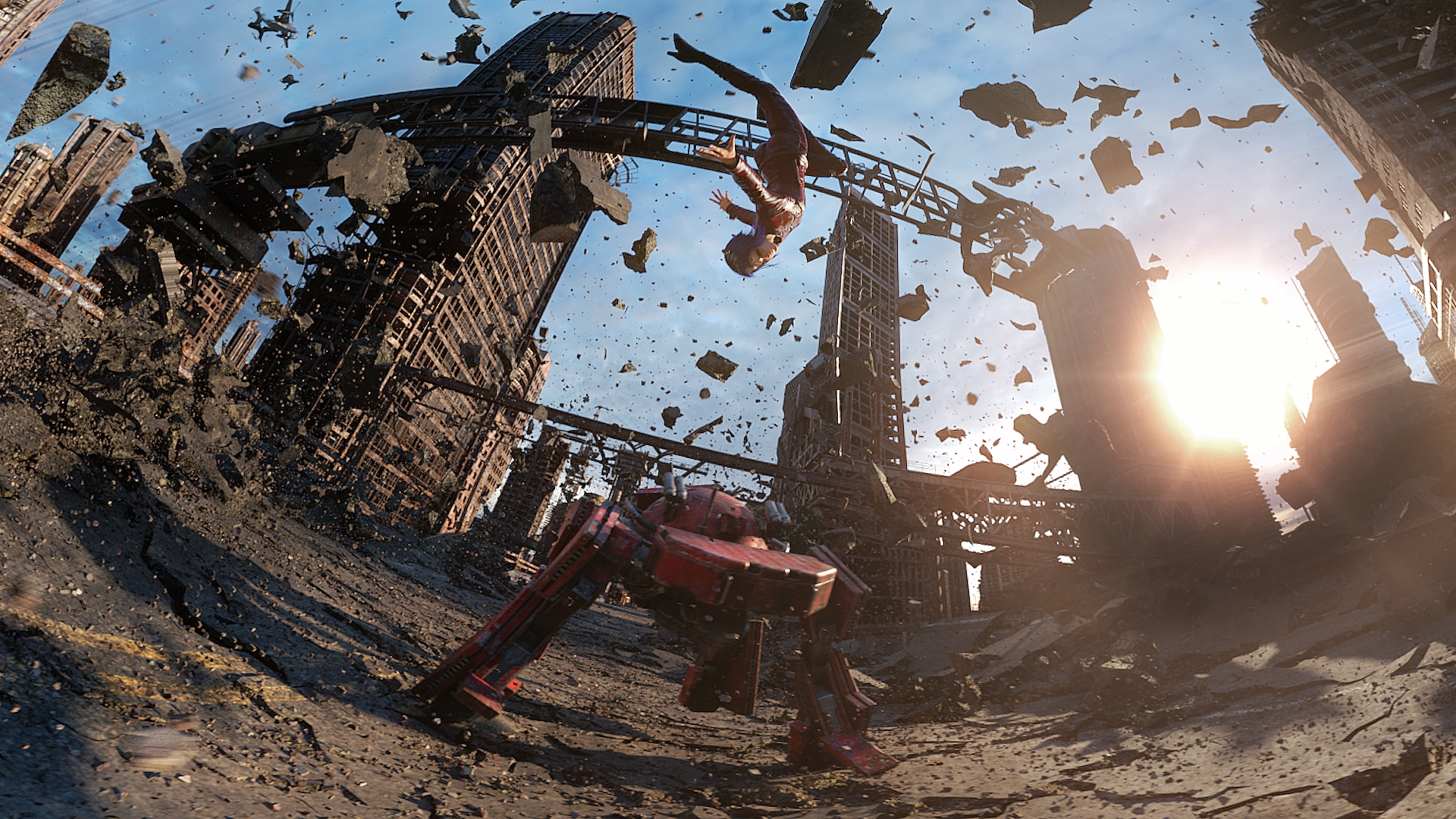 After the globally acclaimed 'Ghost in the Shell: Virtual Reality Diver' VR experience, selected at Venice, Sitges and BIFFF, director Hiroaki Higashi (stoicsense.inc) and Tokyo-based studio Production I.G are teaming up again on 'Ghost in the Shell: Ghost Chaser', a new hexaRide transcendent theater-ride attraction that debuted on November 2, 2018 at the popular Diver City Tokyo Plaza amusement venue in Japan.
'Ghost in the Shell: Ghost Chaser' is a brand-new experience unlike any other before, boasting elaborate and ultra-dynamic visual techniques that stand at the pinnacle of VR attractions today and are fully synchronized with ride movements. Like its predecessor, 'Ghost in the Shell: Ghost Chaser' is set on the same timeline as the 2015 animated feature film 'Ghost in the Shell: The New Movie.'
Gloomy Eyes
Dir. Jorge Tereso, Fernando Maldonado / Atlas V
France / Installation / HTC Vive Pro / 18′
1983. Woodland City has been plunged into a perpetual night for ten years now due the experiments of a mysterious priest. This man's madness engendered to Gloomy, a half-human, half-zombie child who lives away from everyone else in the forest. How do you find your place when you're not entirely dead, nor entirely alive, and when, in spite of your better instincts, you can't manage to control your need for human flesh?
Passenger
Dir. Isobel Knowles, Van Sowerwine / Film Camp
Australia / VR Theater / 11′
Passenger is a 360 degree stop-motion VR film that tells the story of arriving in a new country to live. Your taxi driver, himself a migrant to Australia, navigates the new terrain with you, acting as your guide while also revealing small parts of his own story. PASSENGER recreates and investigates the geographic and visual dislocation of arriving somewhere unfamiliar, and beginning the journey of finding a new home in a foreign land.
The Waiting Room VR
Dir. Victoria Mapplebeck / East City Films
UK / VR Theater / 15′
The Waiting Room is a VR Journey which tells the story of Victoria Mapplebeck's breast cancer (as patient and Director) from diagnosis through treatment to recovery. The Waiting Room aims to explore illness and mortality from a patient's POV, putting under the microscope what we can and what we can't control when our bodies fail us.
VR Free
Dir. Milad Tangshir / Associazione Museo Nazionale del Cinema
Italy / VR Theater / 10′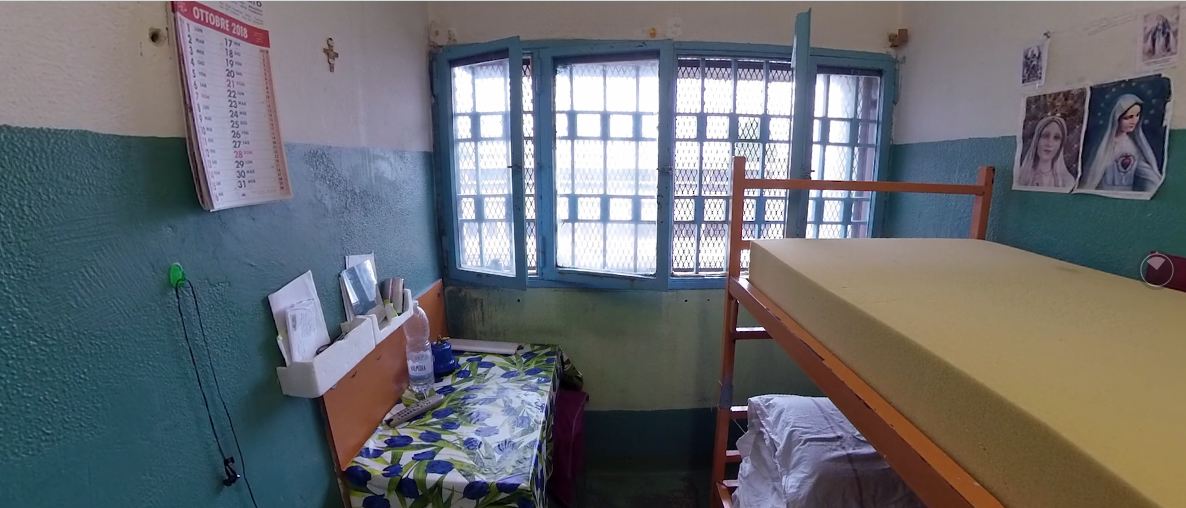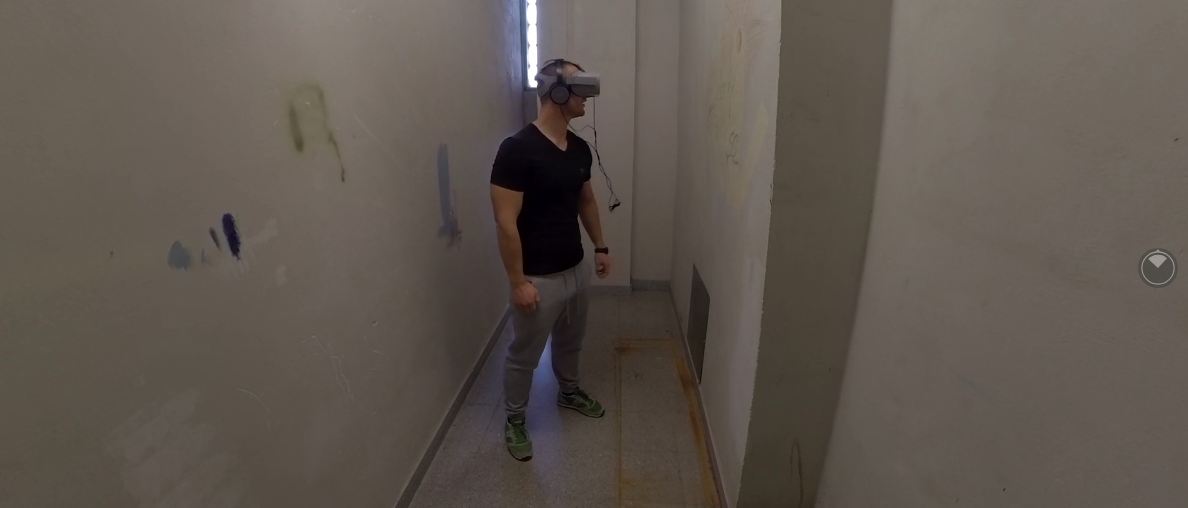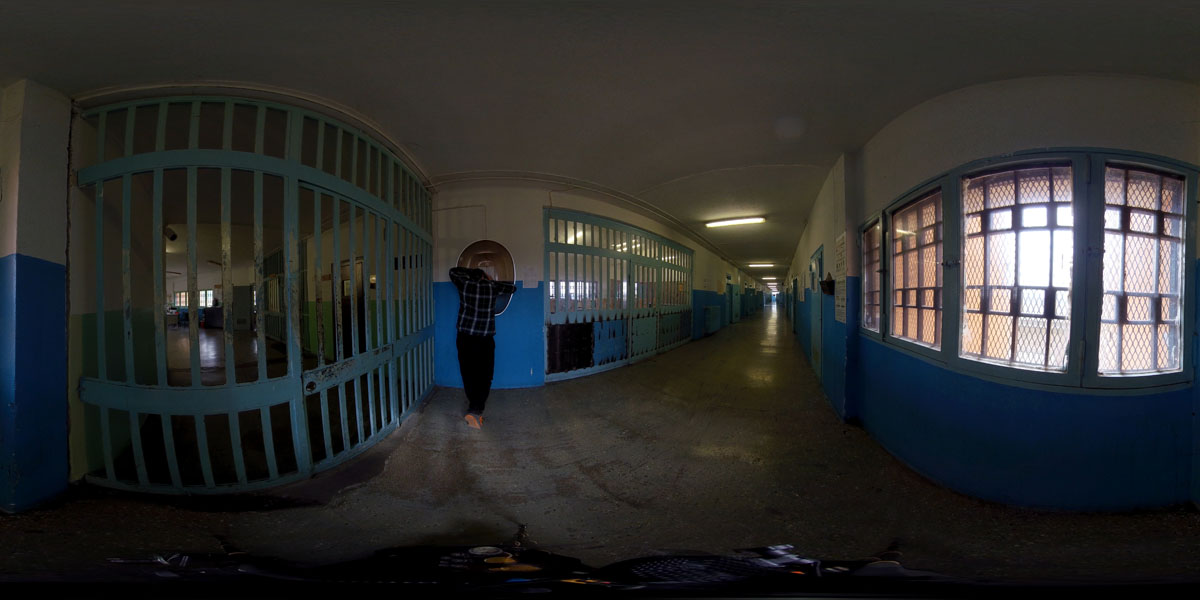 'VR Free' (We Are Free) is a short VR documentary which explores the nature of incarceration spaces by portraying some fractions of life inside the Turin prison. The film also captures the reaction of few inmates during their brief encounter with immersive videos of life outside of prison. By using VR headsets, the prisoners get to virtually participate in some public and intimate situations, which are no longer within their reach.
VENICE VR 2019
Best Of VR – Out of Competition
(a selection of the best international VR pieces)

A Fisherman's Tale
Dir. Balthazar Auxietre / Innerspace
Italy / HTC Vive + Rift S / Stand up / 30′
A Fisherman's Tale is a mind-bending puzzle/escape game for VR. You play as Bob, a tiny fisherman puppet. You live alone in your tiny cabin, oblivious to the world outside. Until your radio broadcasts a storm alert – you must run to the top of the lighthouse and turn on the light! But as you try to leave your cabin, with the help of some uncanny sidekicks, you realize what lies outside is not at all what you expected…
Bonfire
Dir. Eric Darnell / Baobab
USA / HTC Vive Pro / Stand up / 20′
In Bonfire, the latest interactive VR experience from the award-winning Baobab Studios, you play the leading role. As Space Scout 817, you are on a mission to discover a new home for the human race after it has made a mess of Earth. The stakes are high. Too bad your piloting skills lackÖ precision. In fact, you crash-land at night in a mysterious clearing of an unknown planet three-hundred light-years from Earth. Your only source of light is your makeshift bonfire. Beyond its glow everything falls to darkness. And what are those strange noises coming from the alien jungle?
You have only your instincts and your robot sidekick, Debbie, to guide you. Voiced by comedian, actress, and writer Ali Wong, Debbieís companionship comes with a signature wariness. When a chance meeting with a local inhabitant further steers your mission off course, you learn that unexpected encounters just might result in lasting friendships. In this intimate setting you have the opportunity to embrace, explore and influence the world around you, and, perhaps, make new friends. In the end, the choice is ultimately yours: Will you follow your captain or your conscience?
Eleven Eleven
Dir. Mehrad Noori, Michael Salmon, Lucas Taylor / NBC Universal
USA / Oculus Rift S / Stand up / 20′
Their fates have been decided, but how you watch is up to you… Eleven Eleven is a ground-breaking entertainment experience that places you in the center of the story. Follow six main characters as they count down the final 11 minutes and 11 seconds before all life is extinguished on the island planet of Kairos Linea. Their only guarantee for survival is a transport ship that will launch just before the clock hits zero, taking whoever can get aboard to safety on a floating ark in the sky.
More info and behind the scenes videos
Le Cri VR (The Scream)
Dir. Sandra Paugam, Charles Ayats / Cinétévé
France / HTC Vive Pro + leap motion / Stand up / 15′
Edvard Munch's 'The Scream' is omnipresent. The famous face distorted by terror has fired our imaginations so greatly that it has become the universal symbol of dread. Are you ready to unleash the secrets of the most famous scream in art history?
Alone in an empty museum, you find yourself face to face with the painting. Do you dare touch it? Take care: demons and phantoms will spring from the canvas and drag you into the depths of the artist's tortured mind.
Based on the painting, 'The Scream VR' carries the user away to explore the painter's obsessions and work. This interactive and sensory virtual-reality experience unfolds in three chapters, presenting a unique interpretation of the Expressionist masterpiece.
The Colllider
Dir. Amy Rose, May Abdalla / Anagram
UK / HTC Vive Pro + leap motion / Installation
The Collider is a machine, built to decode the mysteries of human relationships. Its mission: to identify and understand the invisible material that passes between people and the corrosive, delightful and mysterious matter that keeps us together and pulls us apart.
Created for two people at a time, the experience guides each person in their journey through the machine. Each participant enters separately. Both are invited to reconstruct a memory of feeling either powerful or powerless inside a glass display stand ñ using an array of miniature figurines, props and paper.
Deeper into the machine, their journeys converge. One enters a virtual world revealing the inner vision of the machine, the other can manipulate the visions and actions inside that virtual world. The experience culminates in an unmediated encounter where the pair work out, together, what has happened.
The Collider builds the real choreography of going in and out of VR, and the dynamic between the person watching and the person inside, into a theatrical experience which creates its own spectacle ñ a dance between two limited humans failing and failing again to see the other's experience and then, finally, the rush of connection when they do.
The Making Of [5×1 Project]
Dir. Midi Z / HTC Vive
Taiwan / VR Theater / 10′
"The Making Of" is centered around a 3D VR 360 camera and employ a pseudo-documentary format with a "film within a film" metacinema approach to portray the onsite filming and things that happen behind the scenes. When using 3D VR 360 to make films, the VR camera's viewing angle is divided into four areas or angles including front, rear, left, and right. The front viewing angle is the "film within the film" where the cast of the film "Spy Love" play their roles in the film. The rear view is the director team responsible for filming "Spy Love" in the film while the left and right views show Midi Z's filming crew. The artistic director in "Spy Love" is using dangerous methods such as "immersive filming" to encourage the cast to play their roles.
To The Moon
Dir. Laurie Anderson, Hsin-Chien Huang
USA/ Taiwan / Installation / 10′
For over 20 years, Laurie Anderson and Hsin-Chien Huang have collaborated on a wide range of multimedia projects. To the Moon is one of their most ambitious works to date. Inspired by Laurie Andersonís experience as the first artist in residence at NASA, the two artists developed this work to commemorate the 50th anniversary of the moon landing in 2018. This 15-minute immersive installation transports viewers onto the surface of the moon, where they experience an otherworldly journey in low gravity through virtual reality. The work ultimately attempts to give audiences a new perspective from this vantage point in outer space.
Tonandi
Dir. AA. VV. / Sigur Rós & Magic Leap
USA/Iceland / Magic Leap / 30′
Sigur Rós and Magic Leap have been working together for five years, exploring and expanding the frontiers of musical creation within 'mixed reality'. Tónandi is the first fruit of that collaboration, and perhaps even a glimpse of the future of music.
Together we have created a place in the here and now, where the 'sound spirits' of Sigur Rós's music can be played with and altered using your hands. A place where spatial sounds are visible all around you and ready to respond to every interaction. Tónandi is a step into a new reality.
More info
Travelling While Black
Dir. Roger Ross Williams, Felix Lajeunesse, Paul Raphaël, Ayesha Nadarajah / Felix and Paul
USA/Canada / Oculus Go / Stand up / 20′
Traveling While Black is a cinematic VR experience that immerses the viewer in the long history of restriction of movement for black Americans and the creation of safe spaces in our communities.
Academy Award winner Roger Ross Williams and Emmy Award-winning Felix & Paul Studios' film transports you to historic Ben's Chili Bowl in Washington DC. The viewer shares an intimate series of moments with several of the patrons of Ben's as they reflect on their experiences of restricted movement and race relations in the U.S.
Confronting the way we understand and talk about race in America, Traveling While Black highlights the urgent need to not only remember the past but to learn from it, and facilitate a dialogue about the challenges minority travelers still face today.
Wolves in the Walls: It's All Over
Dir. Pete Billington / Fable
USA / Oculus Rift / Stand up / 20′
Not everything is at it seems, when 8-year old Lucy's imagination proves to be reality. Based on the work y Neil Gaiman and Dave McKean, Wolves in the Walls transports you into the magic of virtual reality cinema, where only you can help lucy discover what's truly hiding inside the walls of her house. conceptualized by the Emmy Award-winning team that brought you Hengry, and choreographed by New York's Critically acclaimed immersive theater company, third rail projects, this immersive-fable asks; what would it be like to interact, have a relationship, and go on a quest with a character inside a virtual reality movie?
VENICE VR 2019
Biennale College Cinema VR – Out of Competition
Feather
Dir. Keisuke Itoh
Japan / HTC Vive / Stand up / 12′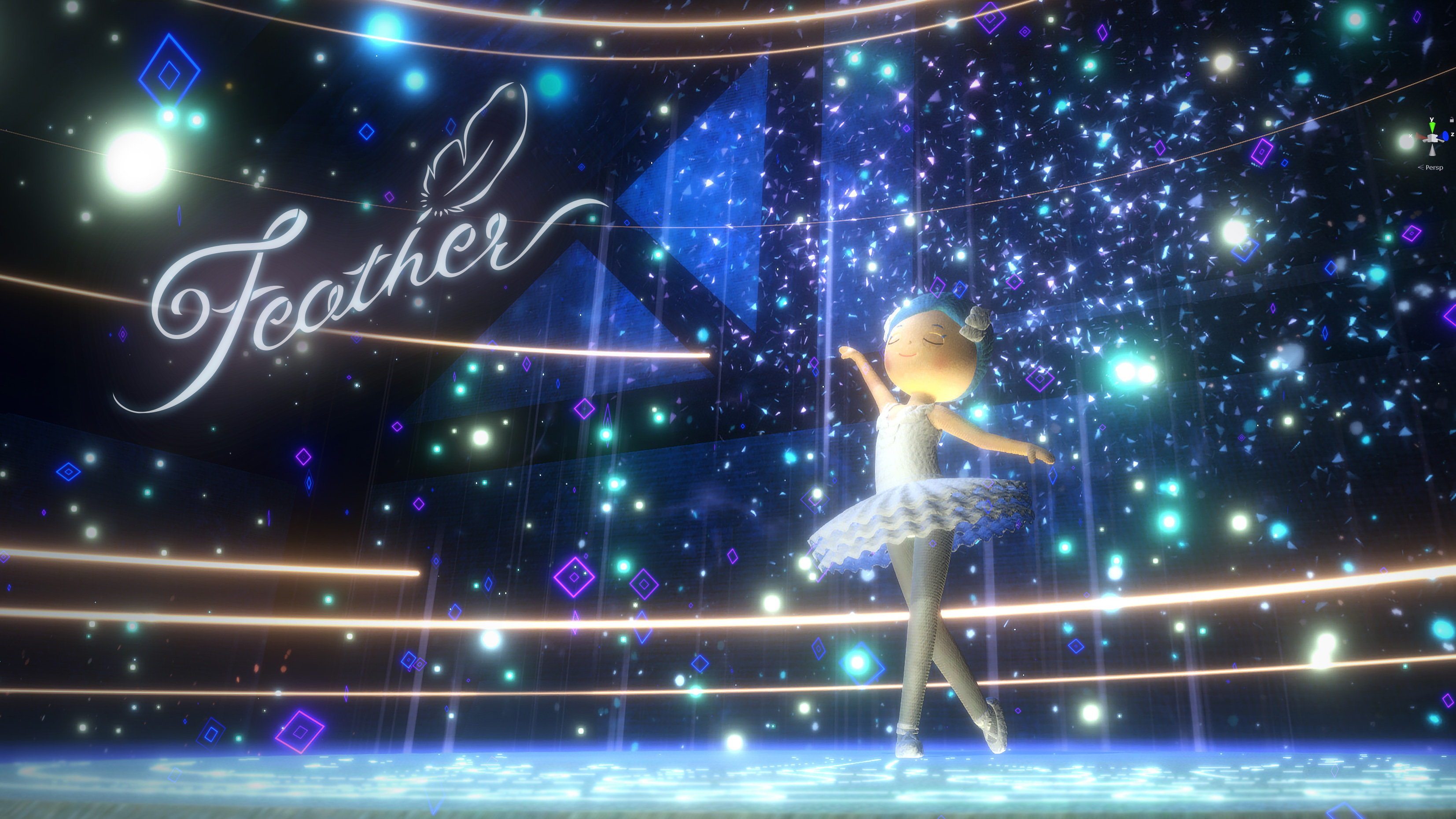 This is a story about a girl who aims to be a ballet dancer. A viewer watches over the girl like her parents. A viewer is able to give a" feather" to her by touching her back. "Feather" is a symbol which implies" Growth"," Independence", and" Leap". When the girl is a very little child, she grows well by receiving feathers from a viewer. In her girlhood, she feels defeated for the first time. A viewer tries to give a " feather" to her, but it is blown away suddenly. So she is not able to move forward at this time. Then she notices something and moves forward on her own finally. At the last scene, she achieves her dream to be a ballerina. She makes the leap to adult who gives" feathers" to other people. In general, people think that" receiving" connects to their happiness. But we want viewers to realize that" giving" brings happiness to us.
Szepty (Whispers)
Dir. Jacek Naglowski / Centrala Film
Poland / VR Theater / 21′
On the Polish-Ukrainian borderland the rhythm of life is slow, but underneath the surface of things the density of it leads beyond understanding. Life and death do not mean the persistence and disappearance of biological processes here, they are impenetrable forces that constitute the reality. This is where the Whisperer lives. She heals people using the power of words, gestures and images. Rough nature, religious ceremonies and pagan rituals are what you will encounter along the path to this state of mind.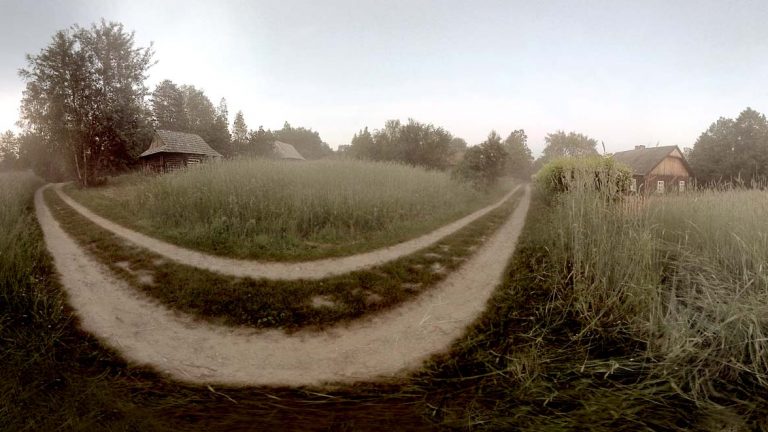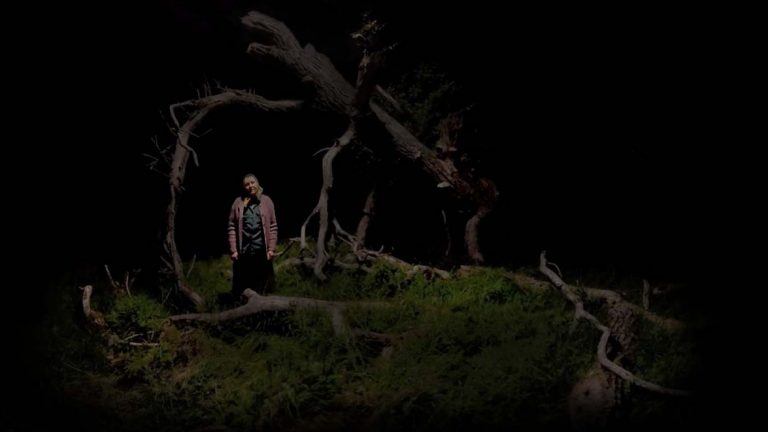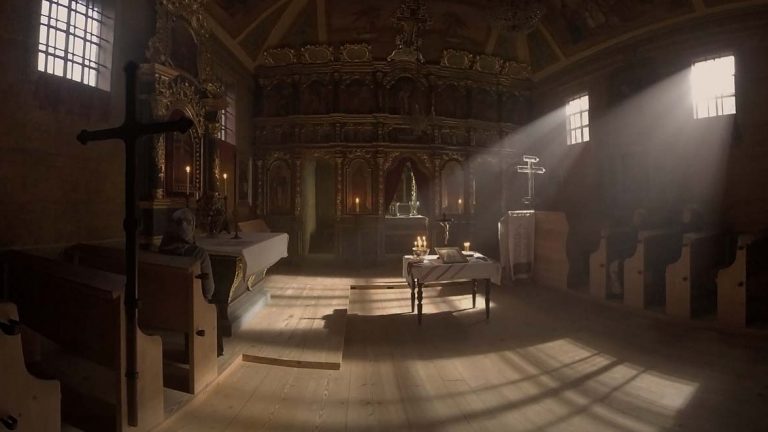 Sublimation / INVR.Space
Dir. Karolina Markiewicz, Pascal Piron
Germany / Installation / 15'
'Sublimation' is an interactive virtual reality experience about dance and the freedom of creation – the metaphor of creation. In a safe environment, the visitor encounters the avatar of a dancer and learns the simple and slow movements of butoh – a Japanese contemporary dance. Based on the personal performance of this choreography, related to the creative potential of life, the visitor creates a unique virtual environment. Guided by a voice over and an interactive soundscape, everyone is able to create shapes and colors. Each creation aggregates in a unique visual, but also musical composition, as every visitor is unique in the interpretation of the movements she/he will perform.