The Great Orator
The Great Orator by Daniël Ernst
The fifth part of the Shoebox Diorama, The Great Orator welcomes a reality in which everyone has passed the point of questioning their beliefs wholly. The followers have become one with the perpetual broadcast of the orator, leaving their cars behind. The followers can still be heard in the broadcast of the Orator, a perpetual oration that is being broadcasted from the Hall, a mega structure that serves as a giant broadcasting antenna. Around this hall there is a parking lot with empty cars as far as the eye can see.
The goal of the visitor is to explore this world. In doing so you will learn more about the backstory of this reality. There is not a traditional ending. The gratification comes from exploration and stumbling upon story elements. There are story points the visitor will be guided through, ultimately leading the visitor towards the archives that is the source of the broadcast of Orator. The oration that can be heard from the great hall and the speakers in the parking lot will be automatically generated (Twitter) based on current events. Also, the oration will keep growing with the use of AI. The experience will address you personally, creating a personal connection between you and the Great Orator.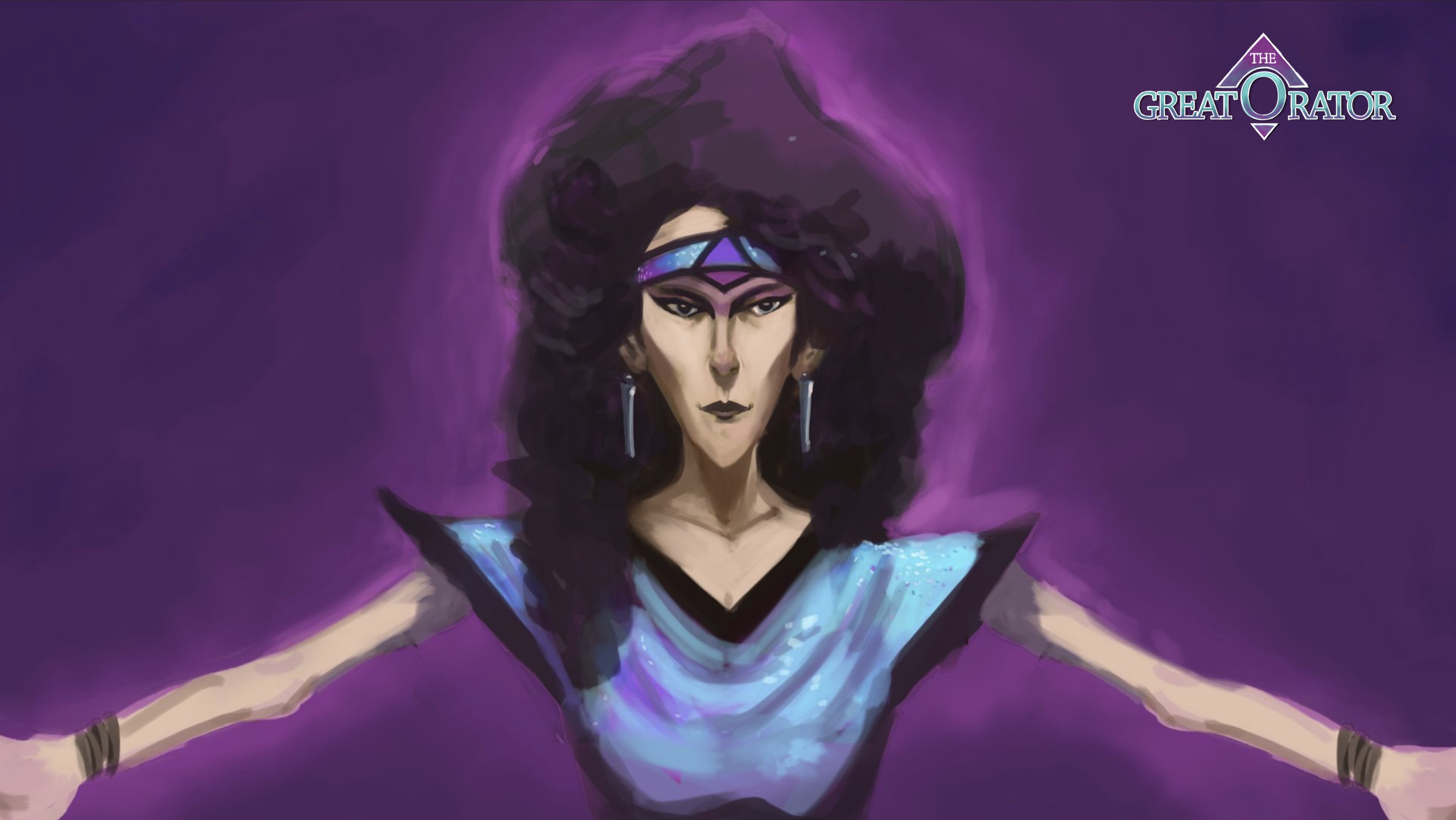 The Great Orator is a production from Submarine Channel in collaboration with the Leiden Institute of Advanced Computer Science and Submarine Animation. The project is now in development.
Platforms: VR driven by AI, and a livestream.
Estimated release: 2020
The Great Orator is selected for of the Gap Financing Market at the Venice Biennale 2019.
About Daniël Ernst
Daniel Ernst is an interactive illustrator. After working in the game industry he decided to put his research on storytelling through illusions and his love for everything 3D into practice and apply it to VR. This amalgamation resulted in an ongoing series of fantastical dioramas for virtual reality called The Shoebox Diorama. The series now consists of Blocked In, Der Grosse Gottlieb, The Marchland and Die Fernweh Oper. The Great Orator will be the next diorama. His work has been nominated for multiple awards and has been showcased around the world.
x
HELLO fellow human,
Please subscribe to the Submarine Channel newsletter. We will not bother you more than twice a month. Promise!