Amazing Stories Told in Real-time
Amazing Stories Told in Real-time
Going to the cinema can be a powerful experience. It summons us to a specific place at a specific time. We make a trip out of it often with friends or family, so it's a shared experience. For all those reasons, we're very receptive to the story told there and then. Nothing exists outside of that theater for a couple of hours.
Immersion in cinema is strong and we can't really duplicate this specific experience anywhere else. Not even in front of a TV and especially not on our computers and mobile devices. Immersion in VR is an entirely different experience altogether. Our digital devices are not designed to isolate us for a couple of hours. In that timeframe, most smartphones will have notified us of something ten times or more… And maybe this is the key to storytelling in the digital age: embracing the pervasive nature of new technologies and adopting a different pace in storytelling. Hence this selection of five real-time narrative works.
By Benjamin Hoguet
Top 5 Real-time Narratives:
Lifeline
A commercial and critical success, Lifeline is a trend-setter. This mobile game tells the interactive story of Taylor, an astronaut stranded on a distant planet. He manages to establish a communication channel with you (lucky!) and he asks you for advice. Your role is to guide him, to make the right choices for him and help him survive.
Lifeline would be a «simple» branching narrative if it weren't for the real-time aspect of the game: if Taylor needs to walk one hour to some location, nothing will happen in-game during that time. His action becomes your waiting. Then, suddenly, a new message from Taylor sets off a notification on your phone and the game resumes. Depending on your play style, Lifeline will be part of your daily routine for a couple of days or more.
No more ellipsis, time becomes the core element of the story and your emotional reaction is directly tied to how time passes.
Top 5 Real-time Narratives:
Bury Me, My Love
In many ways, Bury Me, My Love is a direct descendant of Lifeline. You interact with the main character through text messages that you receive in real-time on your mobile, etc. But in Lifeline, texting was a bit of an « excuse » to tell the story. There is not much of a connection between using a phone and surviving on planet! It's a convention and it works fine for that story.
'Bury Me, My Love' goes a bit further as it tells the story of Nour, a Syrian woman trying to reach Europe and texting with Madj (you), her husband. In any migration nowadays, a phone is the number one tool for survival!
Consequently, this real-time mobile narrative becomes that much more powerful. Waiting for Nour to wake up or to cross a mine field and tell you she's okay becomes a moment of sincere anxiety before the next notification sets you free… 'Bury Me, My Love' puts you in a state of mind very similar to that of millions of family members that stayed behind in Syria while a loved one went on the perilous road to Europe.
Top 5 Real-time Narratives:
#PLS
#PLS is a live-action series for Snapchat, and for Snapchat only. It tells the story of a group of friends about to start their first year in university in Belgium. During 40 days in late 2017, 160 minutes have been shot and broadcast as Snapchat stories. Each day, between three and five stories were published, scoring 16 millions views in total.
A key factor of success for such a show is the (perceived) real-time narrative. It's really important for the audience to believe that the character's timeline is synced with their own. Interestingly, the few times when stories were published at an incorrect time (let's say, a night shot at 2 pm), the backlash was immediate because this is not the deal on Snapchat. It is, after all, the iconic ephemeral social network…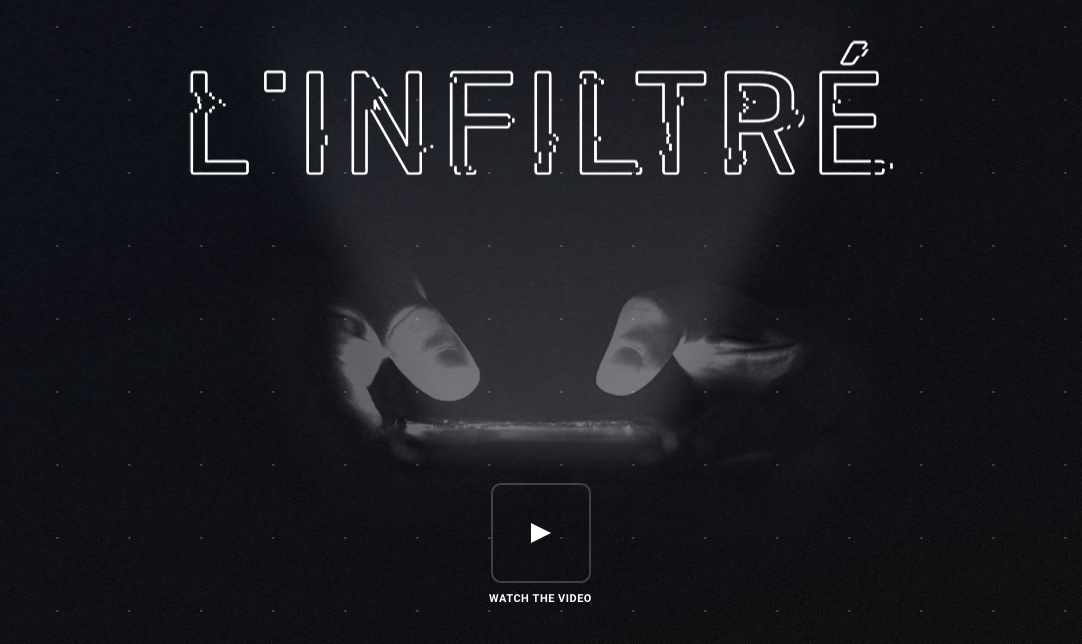 The Infiltrator is the first installment of an upcoming series of real-time interactive fictions, entitled Phone Stories. Your role is to interact with an insider, embedded within the French far-right party during the latest presidential elections in 2017.
Once again, Lifeline is a direct inspiration for this piece but there is a twist: the story is not only delivered in real-time, it is also written in real-time! Author David Dufresne (Prison Valley, Fort McMoney) teamed up again with Akufen, a Canadian studio, to create this innovative interactive storytelling tool. A tool they hope the use for other stories. Stories that need to be told live.
Real-time storytelling is a natural fit for mobile and social experiences, this seems clear. However, pieces like Alice, the Virtual Reality Play make the best out of its immersive potential in a very different way.
Alice is a virtual installation inspired by the work of Lewis Caroll, in which your VR headset enables you to wander and interact with a crazy environment. But that's not all. Soon a rabbit appears. He seems virtual… but when he reacts to what you just said or when you feel him touching your arm, you realize that it is actually portrayed by an actor, motion captured in real-time!
Everything becomes more intense, you don't get that weird feeling like when you're talking to an extremely clumsy artificial intelligence-controlled character. Interaction becomes discussion and the story instantly becomes more immersive and impactful.
This story was also published on Submarine Channel's Medium publication.