Best Online Projects from Prix Europa 2018
Best Online Projects from Prix Europa 2018
Yassin Karmoudi, our impact manager, picks his five favorite online projects from Prix Europa – a Berlin-based competition for European projects made with public funding. His Top 5 includes a website for spotting fake news stories, a game that teaches kids about climate change, a film about online shaming, a tracking service for weapons exports, and a website for video obituaries.
This year, our impact manager Yassin took our interactive documentaries Poppy and The Industry to Berlin to compete in the Online category. 24 Online projects from 12 countries that were invited to present. We didn't win this year. But we did in 2014 with our i-doc Last Hijack Interactive and in 2012 with the interactive comic The Art of Pho.
Before we get to Yassin's favorite projects, let me just explain that doing Prix Europa is a tough job. Only organizations or projects that received public funding are allowed to enter the competition, and that includes Submarine Channel. If your project is selected, you are required to come to Berlin and spend three long days cooped up in a cold room with 40 or 50 producers and directors from all over Europe. You listen to each other's presentations, which are followed by a discussion. At the end of day 3 everyone casts their votes. All this is terribly exhausting but also extremely rewarding. You get to expand your network, make some new friends, but most importantly: the insights you gain from these interactive projects are invaluable.
Now let's get on with the Top 5!
What the Fake? / RTS (SRG SSR) / Switzerland
Fake news is one of the biggest threats of today, which is why this app from a Swiss public broadcaster is as relevant as it is useful.
What the Fake? teaches you to recognize fake news. The interface is similar to Tinder's. You can swipe news articles left or right depending on whether you think they are true or fake. At the end of one of these Tinder-esque swipe-games, you are presented with a video of a Swiss comedian with a satirical late night show kind of vibe, who explains what was actually fake and what was not. That part was cleverly designed.
I found it very relevant that Radio Télévision Suisse provides actual tools for their audiences to learn how to distinguish fake news from the real thing. I think it works well to reach a younger audience, who mainly get their news from social media channels and who tend to stay inside their own information 'bubble'. Fake news that resonates within a certain info bubble spreads fast and is hard to debunk.
Kudos for What the Fake, for its format, design and clever use of satire. The app is easy to use, convenient and fun.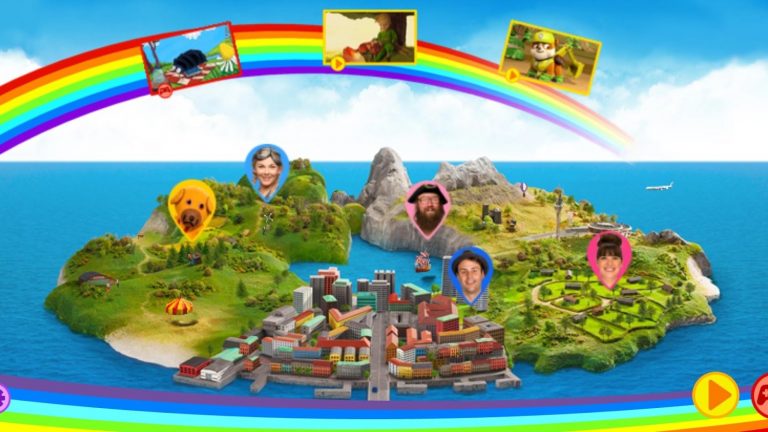 Absolutely beautiful in terms of its impact. Aimed at children in the age of 3 to 6, Ramasjang Saves the World by the Danish Broadcasting Corporation creates awareness about climate change and it teaches children how to have a positive impact on the planet. In the app, kids can view content from the Ramasjang children's TV channel and play several educational games. For this project kids meet a super cute bee who invites them to plant flowers in a beautifully visualized virtual environment on the app.
Along with the app, the broadcaster organized real-life events where kids got to meet with other kids and plant actual flowers together. Besides having a *real* impact on the world, it was also just kids playing and having a lot of fun.
Ramasjang Saves the World successfully uses gamification to create awareness around environmental issues. This project had the most public value for future generations.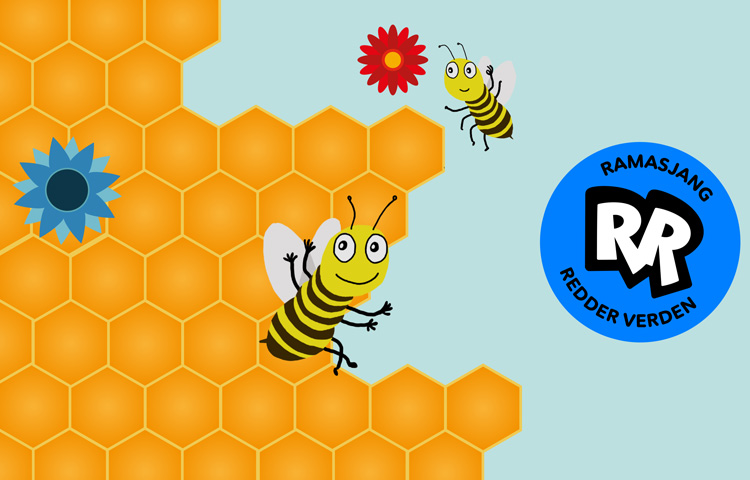 Kidder and Shamed / BBC Scotland / UK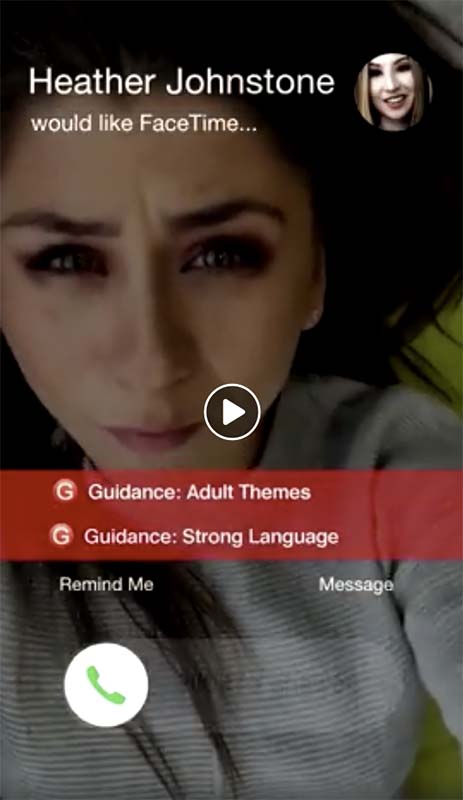 These are actually two projects nominated as one, but I would like to focus on Shamed – A 9-minute short film for smartphones told using screen captures only. It is a format that has been on the rise for the last few months with films like Profile or MarkyMark87.
Shamed is about revenge porn. A young girl wakes up after a night of heavy drinking. She scrolls through the messages and photos on her phone to find out what happened. When she is talking to her friends in group-chat, her phone suddenly explodes with messages. This is when she discovers that someone took a picture of herself lying naked on a couch, something that she can't remember happening. A very moving story that gave me goose bumps.
Both shorts went viral in Scotland. BBC Scotland said they are working on a series of similar films. It was made by millennials for millennials and they succeeded in reaching this hard-to-reach audience that basically live their lives online because of its innovative format. But the project also managed to create awareness on a very sensitive subject, and that was the most beautiful thing about it.
#DutchArms by Lighthouse Reports / The Netherlands / Co-produced by KRO-NCRV, Bellingcat, De Correspondent.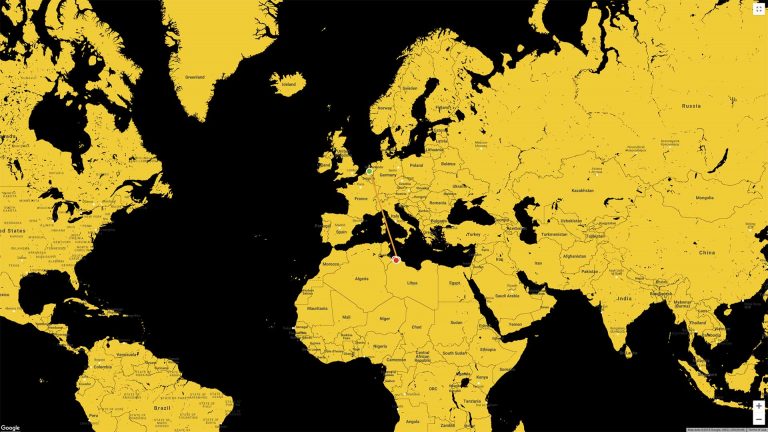 The creator of #DutchArms, Klaas van Dijken, is a freelance reporter who discovered that there is a substantial amount of Dutch vehicles being used in warzones. Sometimes on the 'right' side, but mostly by rebels and terrorist groups. With this project he has developed a website that traces where vehicles come from and where they ended up.
Van Dijken worked did this with the help of open source material and the citizen journalists of Bellingcat (see also this documentary by Submarine). Once there is a suspicion that a weapon is Dutch, they will investigate online photo and video sources to follow its journey through the warzones. Van Dijken initiated this project to give others the same tools in order to boost the transparency of the weapons industry.
This project denounces that the Dutch government has been delivering weapons to groups and organizations whose norms and values are not in line with those of The Netherlands. And they did this very well. In terms of public value as well as innovation #DutchArms ticks all the boxes.
Read the longread in English, here.
Obituary / DR / Denmark
Funny thing. We have to wait for a someone to die before this project will be released. I, for one, almost can't wait. Obituary gives people –mostly famous Danish folks– a platform where, after they've passed, a film will be uploaded in which they discuss how they viewed l
I am really looking forward to the reactions of the audience, because this project breaks the taboo surrounding death by posthumously giving people a voice, so they can be remembered in a way they see fit. Not for what they did, but for who they were. Talking about death really reflects how people view life and the things they find important, maybe even what it means to be human or what it means to be alive. I could learn so much from these people's stories. I'd totally watch these videos once they go live. And if there would be a Netflix with these kind of video obituaries, I'd probably binge it in a day!