The Art of Pho is a deliciously surreal interactive motion comic about a lovable creature named Little Blue and his friends. Through an extraordinary sequence of events, Little Blue ends up in Ho Chi Minh City where he learns to master the Art of making Pho (Phở) – Vietnam's ubiquitous noodle soup. The adventures that ensue set him on a marvelous path of self-discovery.
Based on the debut graphic novel by Julian Hanshaw, The Art of Pho is a moving story and travelogue about friendship, love and discovering your roots, set against the backdrop of Vietnam's bustling capital.
With animation director Lois van Baarle, Submarine Channel re-created The Art of Pho for the web. The interactive version of Hanshaw's hand-drawn graphic novel features music, voice acting, sound effects, hand-drawn animation and interactivity.
Watch all 8 episodes free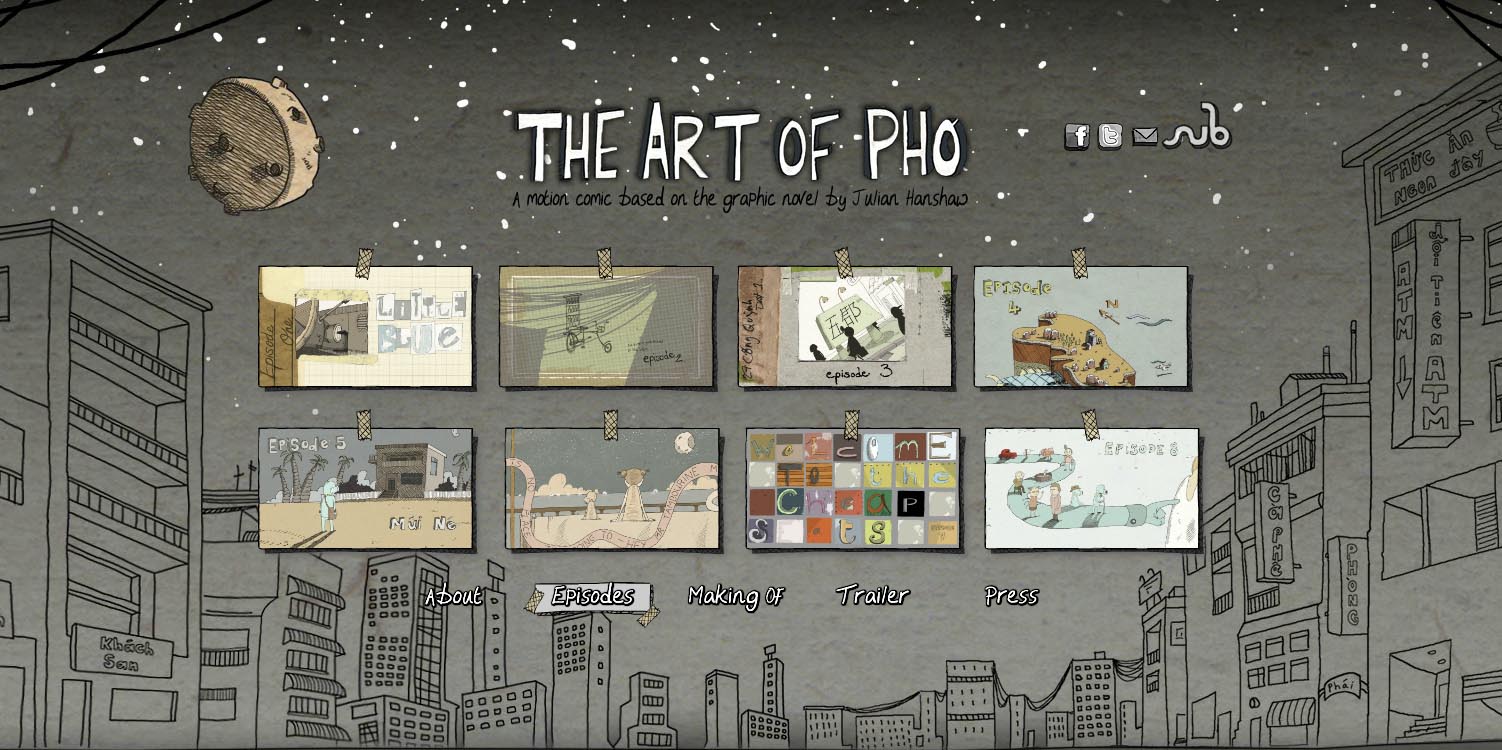 Making Of
Music
The amazing soundtrack by Pastelle Music is available on iTunes.