Your definitive guide to Venice VR 2020 – Everything you need to know
Your definitive guide to Venice VR 2020 – Everything you need to know
The Venice Film Festival will go ahead in September. For the fourth time, it will include a section dedicated to virtual reality, showcasing 44 immersive projects from 24 countries. We talked with Venice VR curators Michel Reilhac and Liz Rosenthal about this year's (online-only) edition. The interview is followed by a comprehensive overview of all VR pieces, in and out of competition.
The Venice film festival will go ahead from September 2-12, one of the first major festivals to return after the beginning of the coronavirus pandemic.
While some sections of the festival, including the main competition, will enjoy a physical edition, others will be online-only.
In the latter group, we find Venice VR Expanded, the festival's cutting-edge showcase of virtual reality films.
Since its inception in 2017, the virtual reality section at the Venice film festival has been a prestigious stage for immersive projects. Usually held on Lazzaretto Vecchio, an island of the Venetian Lagoon rich in history and charm, this year's edition will take place entirely online thanks to a platform supported by HTC Viveport, Facebook's Oculus, VRChat and VRrOOm.
Intrigued by the new format, we reached out to Michel Reilhac and Liz Rosenthal, the two curators of Venice VR Expanded, and discussed the program, the challenges of organizing a festival in the time of Coronavirus and the latest developments in virtual reality. But first, some quick facts.
Quick facts about Venice VR Expanded 2020
When 2-20 September 2020
Where Online
What 31 VR projects in Competition | Nine projects Out of Competition – Best of VR (International selection of the finest VR works) | Four projects developed during the Biennale College Cinema – VR
Jurors Celine Tricart (Usa) | Asif Kapadia (Gb) | Hideo Kojima (Japan)
How to watch the projects Accredited viewers of the Venice film festival | Special VR accreditation | In the VR lounge of several cultural institutions across the world | If you have the right VR gear at home, you can access most of the projects for free via a dedicated platform (link coming soon)
Interview with Michel Reilhac and Liz Rosenthal, curators of Venice VR Expanded 2020
"It's very, very complicated," begins Michel Reilhac. "Planning events online is actually more work than doing it in real life. It needs different skills and production teams behind it," affirms Liz Rosenthal.
Michel Reilhac (immersive media creator, former Head of Cinema at ARTE France, Submarine Channel alumnus) and Liz Rosenthal (immersive storytelling pioneer, Executive Producer of CreativeXR, Founder & CEO of Power to the Pixel) are, for the fourth year in a row, the curators of the virtual reality section at the Venice Film Festival. After three editions held on the immaculate location of Lazzaretto Vecchio, an island in the Venetian lagoon, the pandemic forced them to stage this year's edition entirely online. The task presented novel challenges.
"Right now, the landscape of VR is a jungle. It's very chaotic: there is no common code. You have many different ways of accessing a piece and there's nothing that unifies them," specifies Reilhac.
"From the beginning, we decided that we wanted to go with the platforms for which the pieces were designed. This means we're articulating the navigation between VRChat, Viveport and Oculus plus other platforms that were designed specifically for some of the pieces that we're showing. Finding a way to help the viewers navigate from one project to the other is proving quite challenging," he adds.
"On the bright side," chips in Rosenthal, "it's very exciting. Over the past few months, we've seen an acceleration of technology and new art forms due to the 'new normal' of working and making art remotely. For example, there are new ways of staging live performances in virtual reality. And that's an incredibly exciting thing that we would have not seen otherwise."
I'm quite curious and I ask her to elaborate further. "In the past couple of years but especially since the beginning of the pandemic, many artists started to experiment with virtual worlds, using them to create real time experiences," explains Rosenthal, "in short, the performers are mo-capped and streamed in real time into a virtual space that the audience can access embodied as avatars. It's a sort of virtual, immersive theater. I believe this is the beginning of a totally new form of art and entertainment."
"Of course, it's still a nascent technology and there are important limitations. For example, the number of people you can get into a virtual world as embodied avatars at the same time is around 40. But hopefully, when theaters and exhibition spaces around the world will be fully reopened, we will see all sorts of hybridizations, with people in virtual and real life spaces experiencing art together," she adds.
Michel Reilhac agrees. "Social VR is one of this year's big trends," he says, "Virtual reality is no longer something you need to experience alone but it can also be a way of creatively interacting with other people in the same virtual space. You can interact with the performers or you can even be a performer yourself. Last year, we had one prototype piece that was experimenting with this but this year we have four fully developed works that fall under this category, ranging from La Comédie Virtuelle to The MetaMovie: Alien Rescue. It's the communal experience of being together in a virtual space."
Considering the period of social distancing we're still living, this kind of VR projects seems indeed very timely.
Speaking of the pandemic, gaming peaked in popularity during the months of lockdown, including VR hits like Half-Life: Alyx. I then asked the two curators of Venice VR whether they think games are becoming more important in the VR space.
"Several of the pieces that we're showing are both games and stories," replies Reilhac, "The greater integration of gaming with storytelling is the second big trend of this year's edition of Venice VR. And that's also why it's so exciting that in our jury we have a legendary video game designer like Hideo Kojima."
Besides Kojima, this year's jury is composed by Celine Tricart, the founder of production studio Lucid Dreams and a world-renowned VR storyteller, and Asif Kapadia, the Oscar-winning documentary filmmaker of Amy, Senna and Diego Maradona. A pretty varied panel that highlights virtual reality as a field where talents from different artistic backgrounds converge.
"There are so many people in the VR world working from very different media and artistic silos," confirms Rosenthal, "all these different expertises gelling together are the necessary components to make beautiful and robust VR projects. In the VR space, you find visual artists, theater performers, filmmakers, musicians, sound artists, game designers and of course technologists like gesture recognition experts."
Thanks to the last group, the possibilities of what the audience can do in a VR space are ever-growing. "With hand-tracking, you don't need to hold a controller in your hand to do things in VR any longer," says Reilhac, "There are more and more ways of using your body as an interface to be interactive in a virtual world. In one of the pieces we're showing, you get to use even your breathing to interact with the work."
The bottom line is that there's a lot to look forward to in the line-up of this year's edition of Venice VR. And the great news is that, thanks to collaborations with several cultural institutions around the world, owning a VR headset won't be strictly necessary and many more people than the usual handful of festival aficionados will get to experience the works.
"For us, accessibility is key," comments Rosenthal. And this is certainly a silver lining of this year's online-only edition. "If you can't come to Venice, Venice will come to you," quips Reilhac.
Venice VR Expanded 2020 – Full Lineup
In Competition
HERE by Lysander Ashton [USA, UK / 5']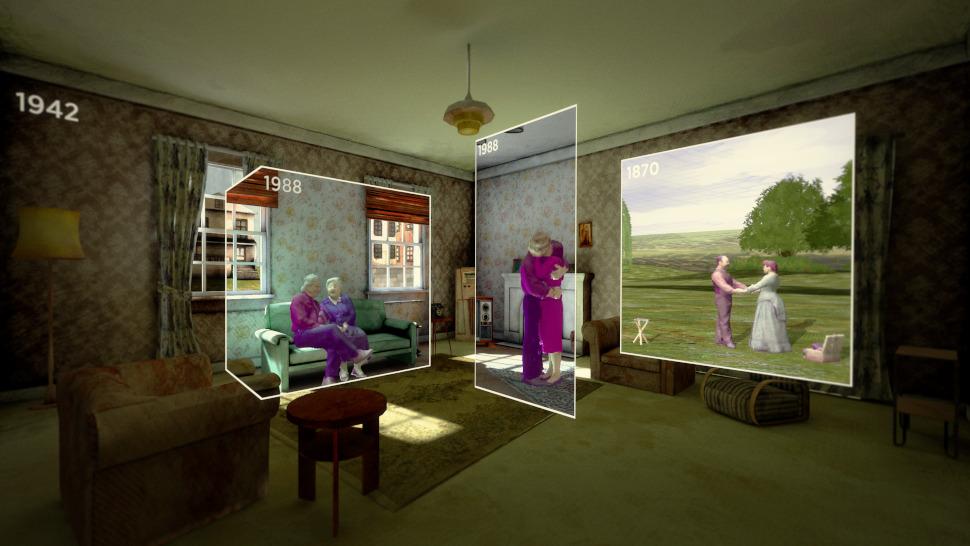 HERE presents an immersive adaptation of Richard McGuire's ground-breaking graphic novel (back in the day, we profiled the interactive e-book edition on Screendiver). This unique experience is a grand biopic – where the main character is place rather than person. Through volumetric capture and virtual reality technology, we join the myriad characters throughout time who have called this particular room home. Viewers witness the echoes and reverberations of human interactions that ripple through time, connecting with those who have come before, as well as those yet to come.
Terrain by Lily Baldwin, Saschka Unseld, Kumar Atre [USA, Germany / 45′]
Terrain is a journey into the Bardo: an otherworldly space between lives where we find an array of souls from across the world. We slip and at once fall in, leaving the everyday behind. This docu-dream is a story without words using the language of movement. Through a vivid and surreal landscape, each person encounters a series of distinct individuals and slowly rediscovers a larger collective body.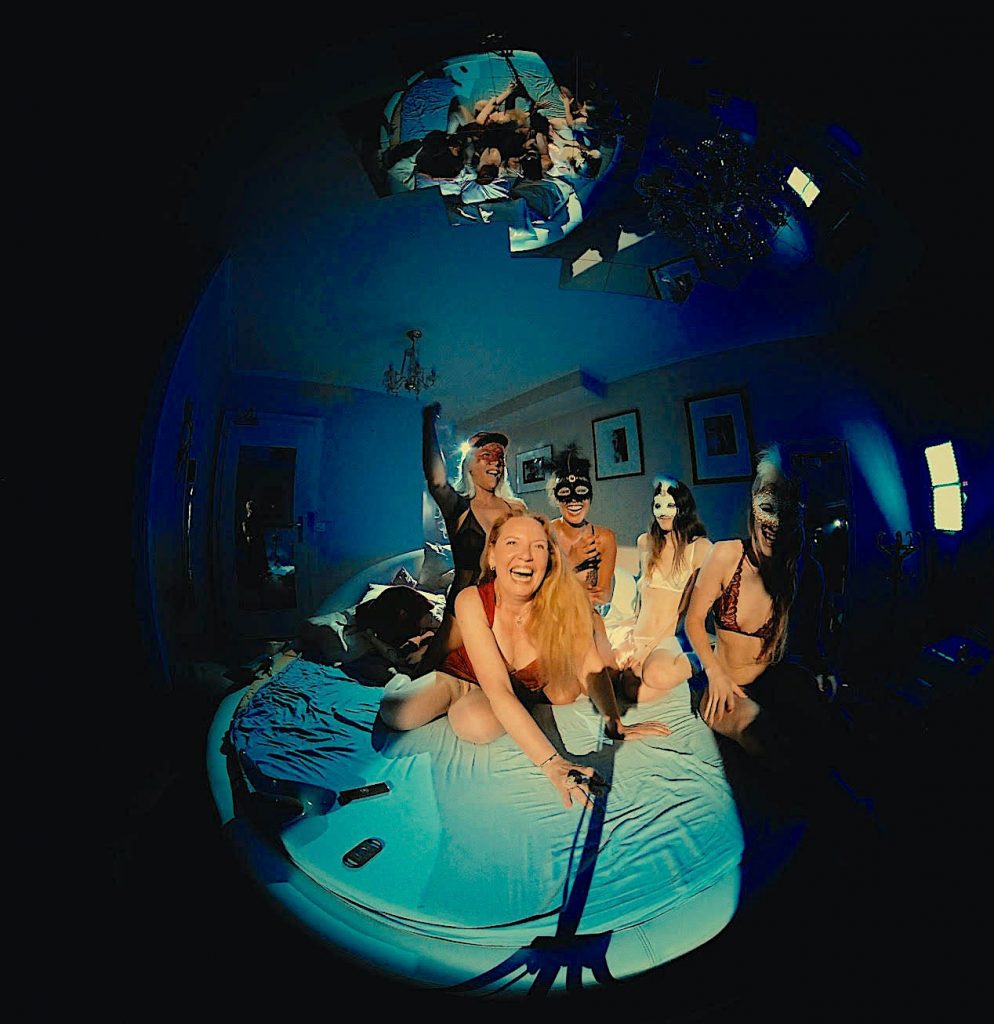 "This work creates a new kind of community with an experimental union of art and technology. It invites us to be more aware of our bodies, and to find belonging in something larger than ourselves—a global "us" that needs attention and love. Terrain presents the unknown as an ally and is meant to inspire new means for collective intimacy," commented the directors of Terrain.
Finding Pandora X by Kiira Benzing [USA / 40′]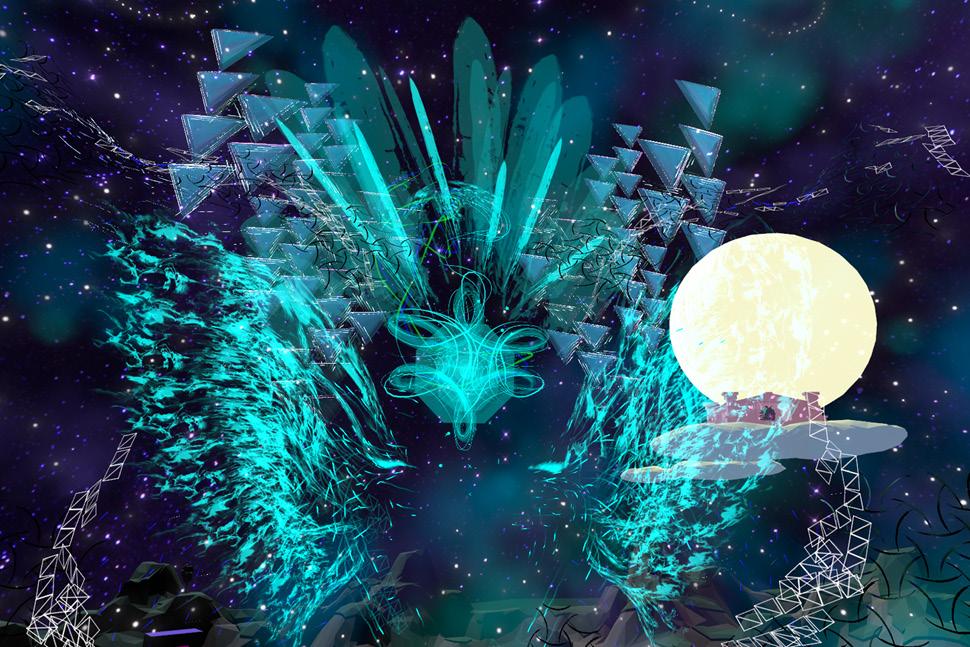 With the passing of ages, the Gods of Mount Olympus have faded away until only two remain: Zeus and Hera. Now they are in danger of disappearing if they can't recover the box of hope that Pandora removed. This modern take on an ancient myth shifts the perspective on a narrative that has long been misinterpreted. Finding Pandora X is a theater performance featuring live actors in Virtual Reality.
Smagen Af Sult (A Taste of Hunger) by Christoffer Boer, David Adler [Denmark, Sweden, France / 15′]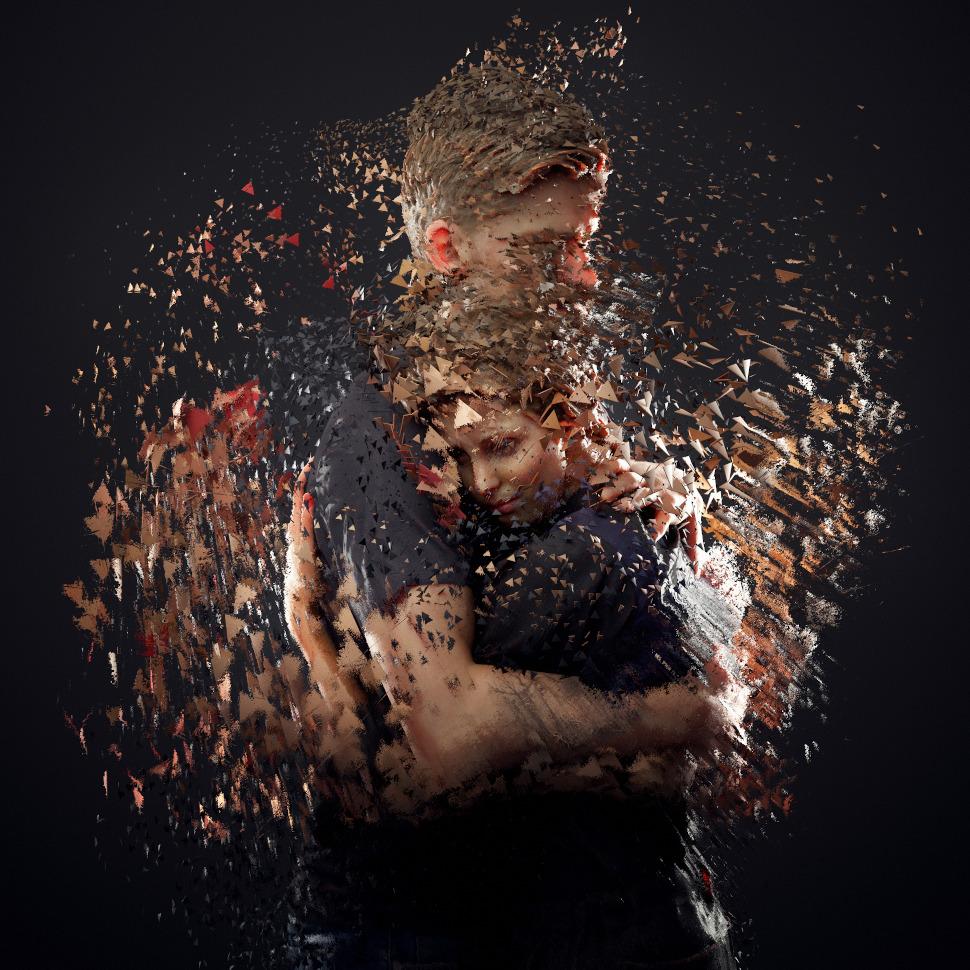 Havfolket Kalder Mørknet Vand (HUSH) by Vibeke Bryld [Denmark / 10′]
Hush is a sensory VR installation that beckons you into a mythological land that is born out of the harsh seas and plains of Thy, a rural region in the North of Denmark, where superstition and myths abound and the powers of nature rule supreme. Hush is a stand-alone VR piece, but it is also a companion piece to the hybrid documentary film Thyland which is rooted in the same universe, and is currently in post-production.
Goodbye Mister Octopus by Amaury Campion [France, USA / 8′]
Goodbye Mr. Octopus is a coming-of-age immersive experience that depicts a painfully transformative but enlightening moment that will help Stella, a teenager living with her overprotective father, emancipate herself and embrace her future.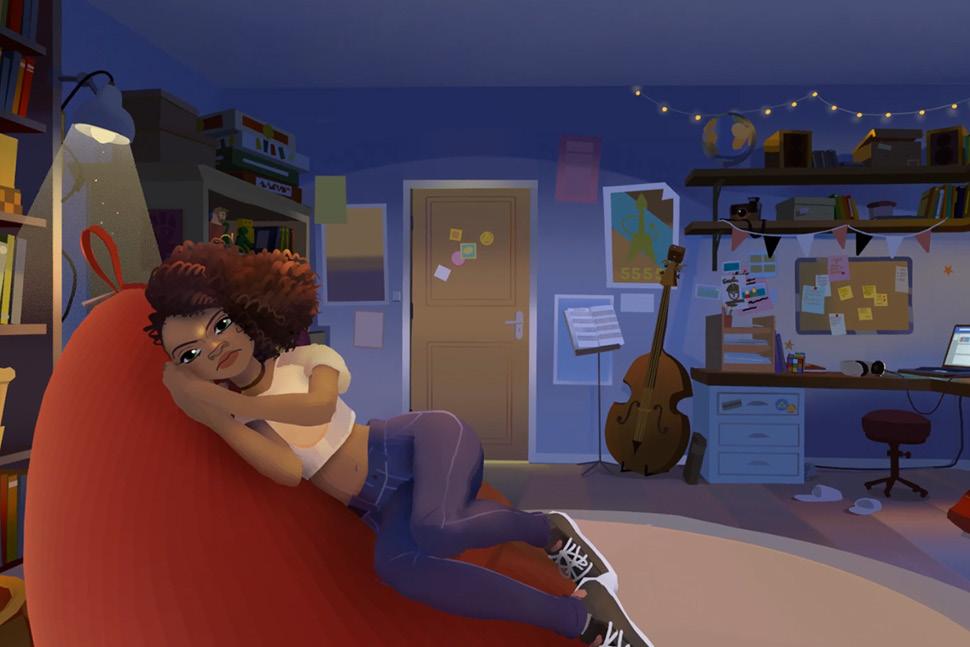 "The main inspiration [for Goodbye Mr. OctopusI] comes from a music by Obasi Shaw. In 2017, Obasi Shaw proposed as a final project at Harvard a rap album. Among the 10 songs, one featuring Brynn Elliott tells the story of being raised by a black father and advising his son about life, love and siblings," commented director Amaury Campion.
Om Devi: Sheroes Revolution by Claudio Casale [Italy, India / 23′]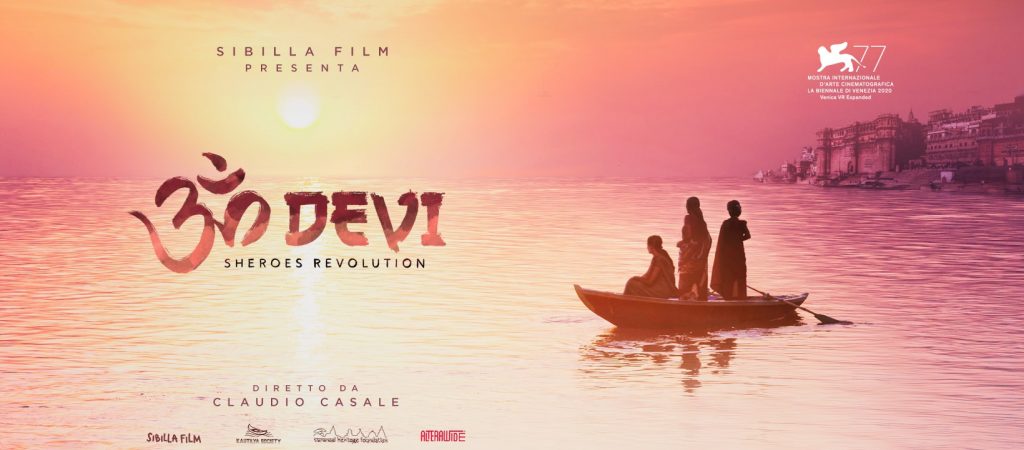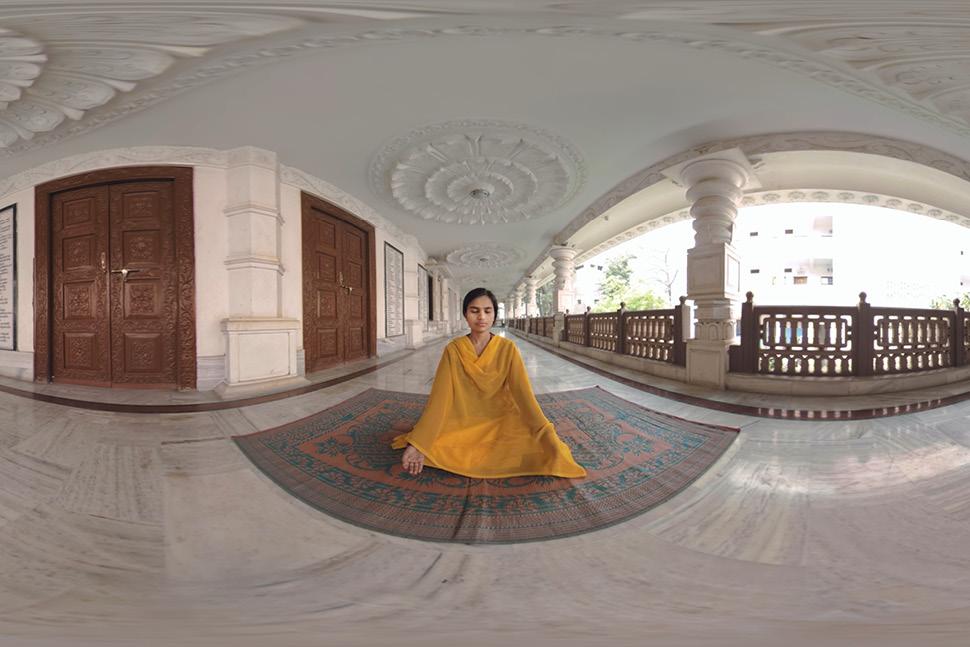 A VR journey into today's India as seen by Anjali, Shabnam amd Devya Arya, three women who try to combine equal rights activism and the spiritual tradition they grew up with.
African Space Makers by The NRB Bus Collective [Kenya, Germany / '50]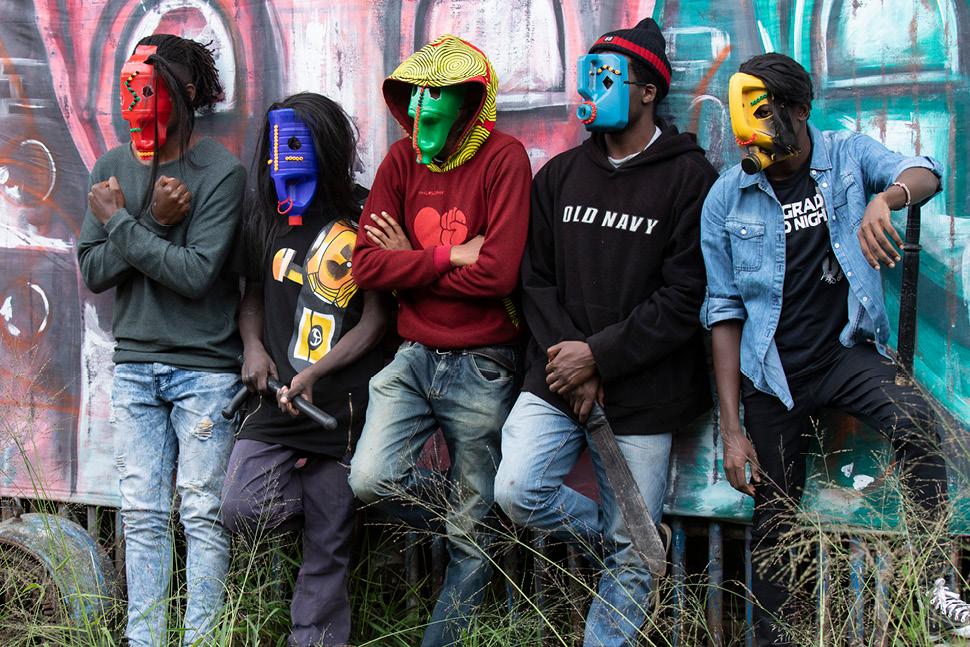 African Space Makers is an interactive VR series about urban creativity. As a viewer, your mission is to discover five creative spaces through the eyes of five unique collectives. You will choose your gender and the order in which you will be able to visit these spaces, and in each one of them, you will have to choose what to do and where to go next. You will end up in the biggest dumping site in Africa in search of human objects, in the gentrified Savannah in search of wildlife bones, escaping drones, running away from the data police or the religious fanatics, skating, drinking Jaba juice on top of a roof terrace, and if you make it, fly over a khat plantation.
"Promoting these autentic Afro-narratives and these urban heroes means more than just having fun by exploring contemporary Africa, it's Afro-Punk in action! AfroPunk promotes the doing it yourself philosophy, which is an anti-capitalist and anti imperialist, a powerful weapon against neo-colonialism," said the NRB Bus Collective.
Baba Yaga by Eric Darnell, Mathias Chelebourg [USA / 15′]
Inspired by Slavic folklore, in Baba yaga viewers are invited as a main character into a haunting fairytale world, and their choices determine the ending of this story of love, fortitude and magic.
Baba Yaga blends theater, cinema, interactivity, AI, and animation into a unique experience that explores themes of empowerment and environmentalism.
Sha Si Da Ming Xing (Killing a Superstar) by Fan Fan [China/ 20′]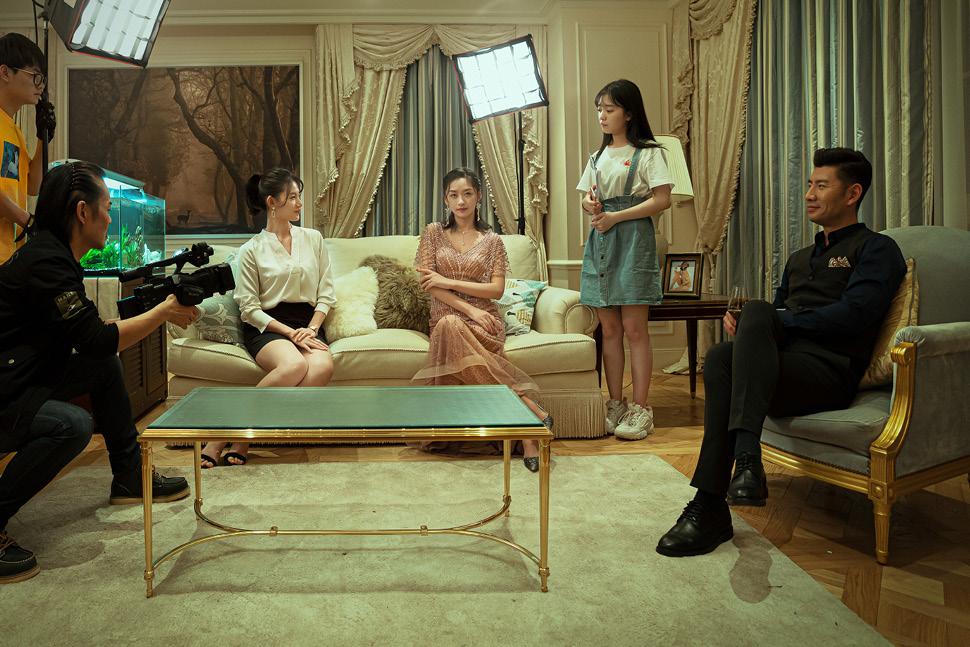 A VR film inspired by today's extreme fans culture and cyber violence, Killing a Superstar tells the story of Lisa, an actress who has recently been caught in a scandal.
Gnomes and Goblins by Jon Favreau, Jake Rowell [USA / up to 120′]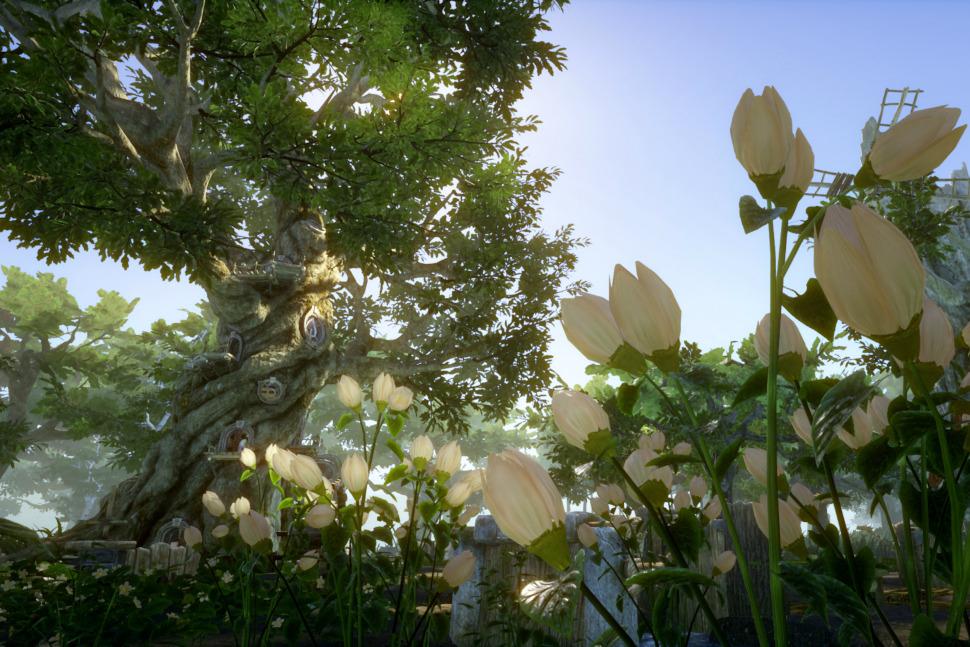 The much-awaited VR simulation of Jon Favreau, Gnomes and Goblins invites its viewers to embark on a dream-like journey, become part of a goblin society and freely roam their world.
Agence by Pietro Gagliano [Canada / 10′]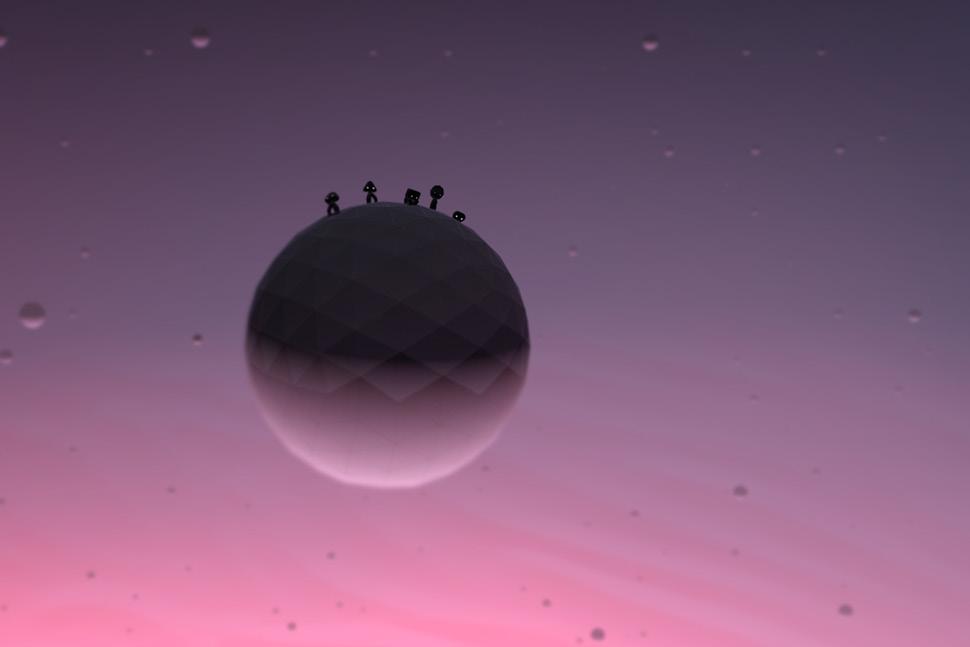 Would you play god to intelligent life? Agence is an interactive experience that places the fate of artificially intelligent creatures in your hands. In their simulated universe, you have the power to observe, and to interfere. Maintain the balance of their peaceful existence or throw them into a state of chaos as you move from planet to planet. Watch closely and you'll see them react to each other and their emerging world. Once you meet the Agents, their story will never be the same.
Au Pays du Cancre Mou (In the Land of Flabby Schnook) by Francis Gelinas [Canada / 6′]
Au pays du cancre mou is a contemplative film in which the viewer discovers a magical place through the eyes of the protagonists.
A little brother asks his big sister how she managed to stop being afraid of the dark. She draws him into a succession of dreamlike tableaux where everything comes alive and through which the little brother learns to confront his own fears.
Dreamin' Zone by Fabienne Giezendanner [France, France, Switzerland, Germany, South Korea / 18']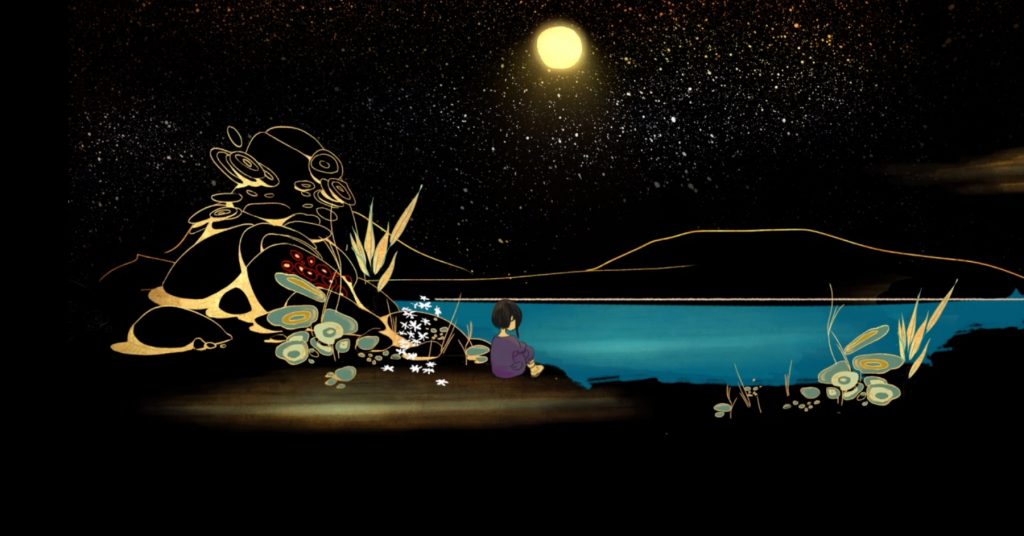 Put yourself into the shoes of Yuri, a young South Korean, and immerse yourself in her memories, those where, as a child, she disobeyed her mother by escaping her home and crossing the border between the two Koreas, in hope to meet her father, a soldier violinist, who went to war and disappeared somewhere in the North Korea. Throughout her story, discover an animistic and dreamlike version of the demilitarized zone. You are not a mere spectator; your behavior transforms the experience by subtly altering the narrative.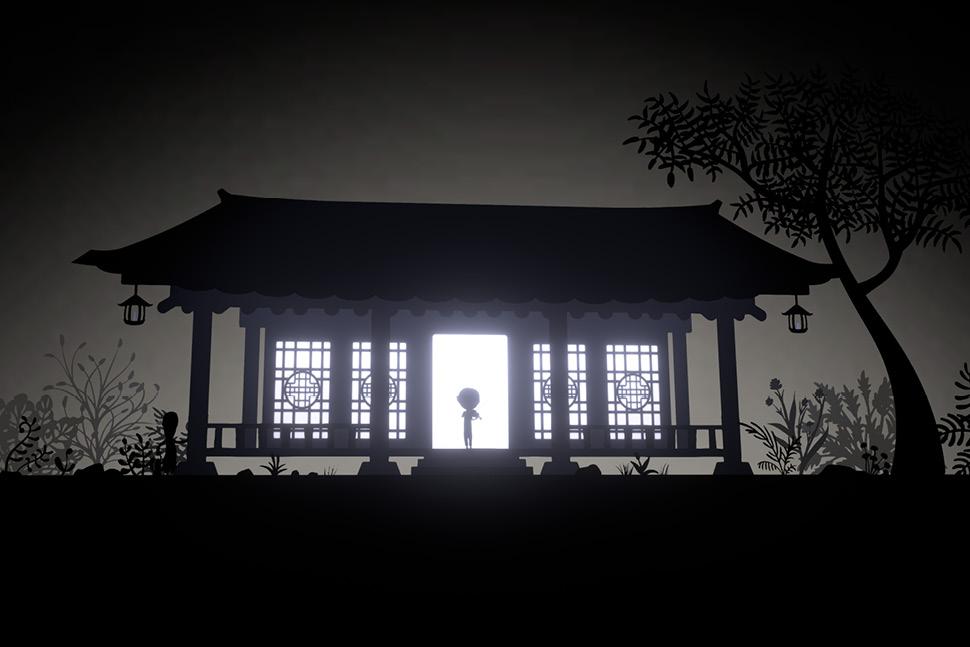 "Dreamin' Zone offers different experiences of "crossing border(s)": obey versus disobey, fear versus exceeded one's fear, dream versus reality, animal versus human transformation, childhood versus adulthood and finally, underlying all those parts, the transition from North to South Korea at its apogee at the end. Because sometimes, transgressing is part of life…" said director Fabienne Giezendanner.
Penggantian (Replacements) by Jonathan Hagard [Japan, Germany, Indonesia / 12']
Replacements depicts a Javanese family living in a fictional neighborhood in Jakarta, the capital city of Indonesia. Inspired by people and places that truly exist, they are witnesses of this congested metropolis's urban, environmental, political, and cultural transformations from about 1980 to 2020.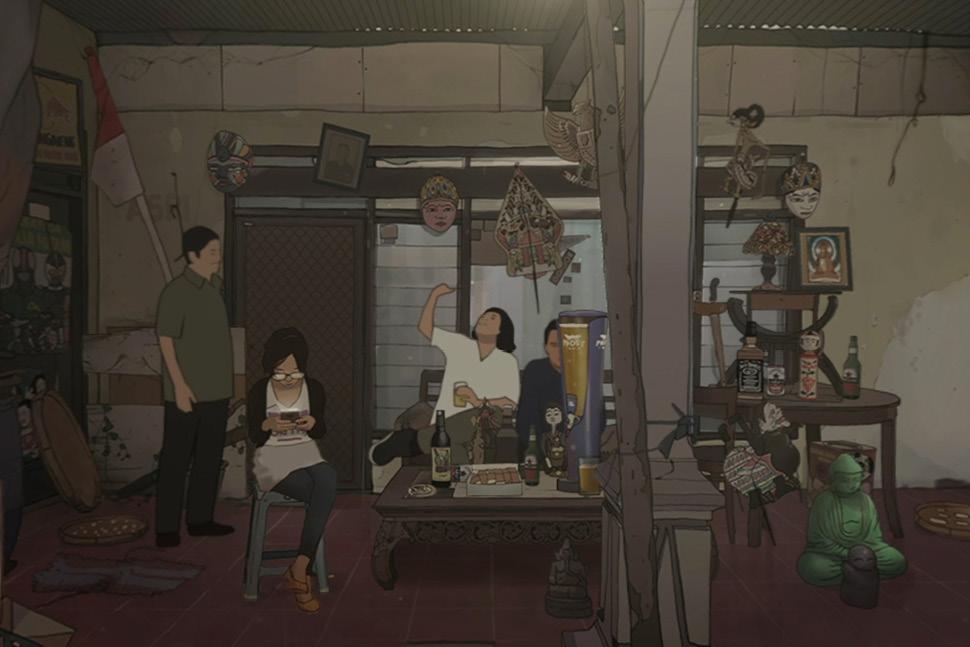 Paper Birds by German Heller, Federico Carlini [Argentina / 19']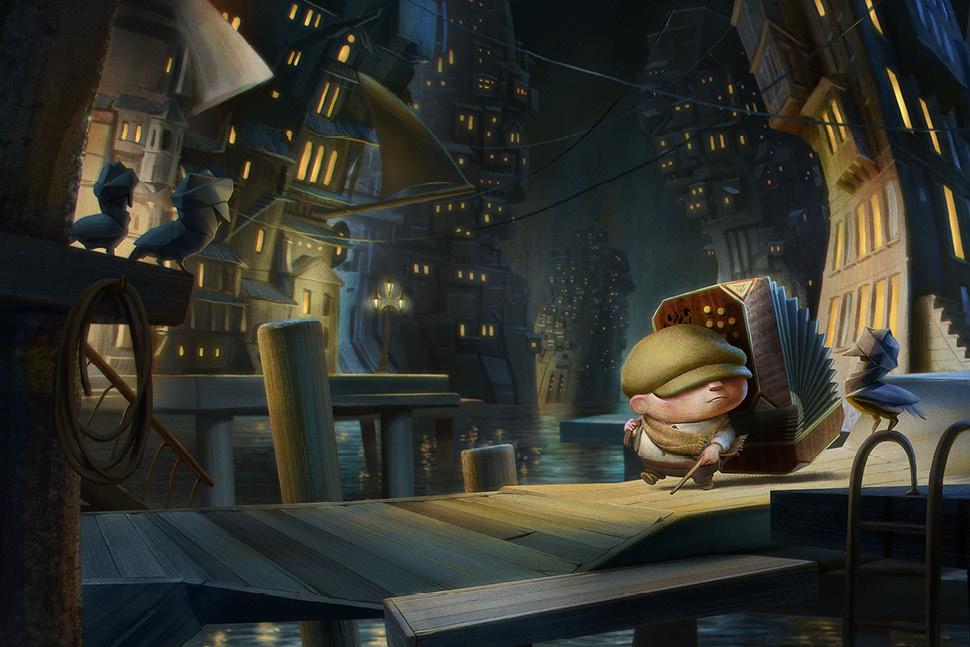 Paper Birds is the story of a short sighted child with an exceptional talent for music. He must find his way through the world of darkness to bring back his sister, taken away by the shadows. He'll use the depth of music to open portals to the invisible world. He'll confront the shadows, and they'll reveal their purpose.
"This is an experimental interactive project. It's not a game and also not entirely narrative. We're making use of the hand tracking feature to enable a free flow interaction with the environment and therefore exploring a different degree of agency for the user," commented the directors.
Great Hoax: The Moon Landing by John Hsu, Marco Lococo [Taiwan, Argentina / 17']
Great Hoax: The Moon Landing is a satirical VR comedy in which players fake a moon landing for the Taiwanese government.
"I wanted to make an interactive political satire about the Taiwanese government faking our own moon landing and show the world that we can be "great" too. You, the audience, are going to become "the first Taiwanese astronaut landing on the moon." If we cannot solve actual problems on Earth, we can always stun everyone with a spectacular show," said director John Hsu.
"Audience members will be able to interact with characters and objects in the film, through interactive 6DOF (6 degrees-of-freedom) VR technology, as they spearhead the "journey" to the "moon," said producer Adam Cullen Young.
Beat by Keisuke Itoh [Japan / 12']
"In the world of Beat, your heartbeat is the key for everything. The power of the heartbeat will become an indispensable existence as the light that illuminates the robots or as the power of the robots. Through the experience of Beat, please feel your own heart. Please open the door of your heart and try to connect with the robot.
La Comédie Virtuelle by Gilles Jobin [Switzerland / 30']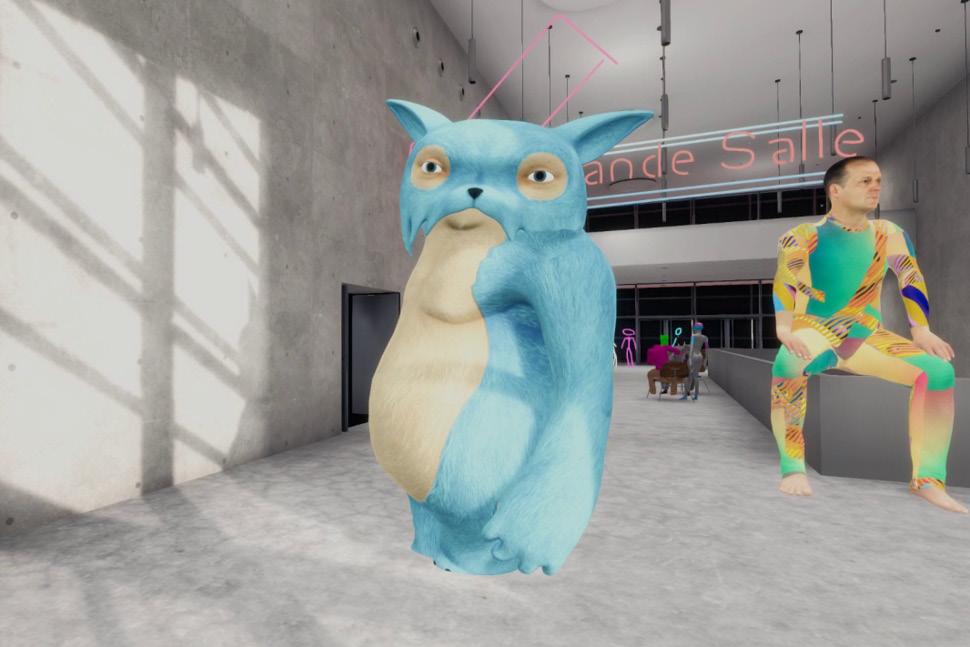 La Comédie Virtuelle is a multi user social experience accessible in VR and with desktops computers. Just like in a real theater play, the audience, represented as avatars, can gather together to visit the building, talk to each other, interact and assist to performances in real time. After its inauguration La Comédie Virtuelle will function as an active XR hub for research and production.
The Hangman at Home – An Immersive Single User Experience by Michelle Kranot, Uri Kranot [Denmark, France, Canada / 25']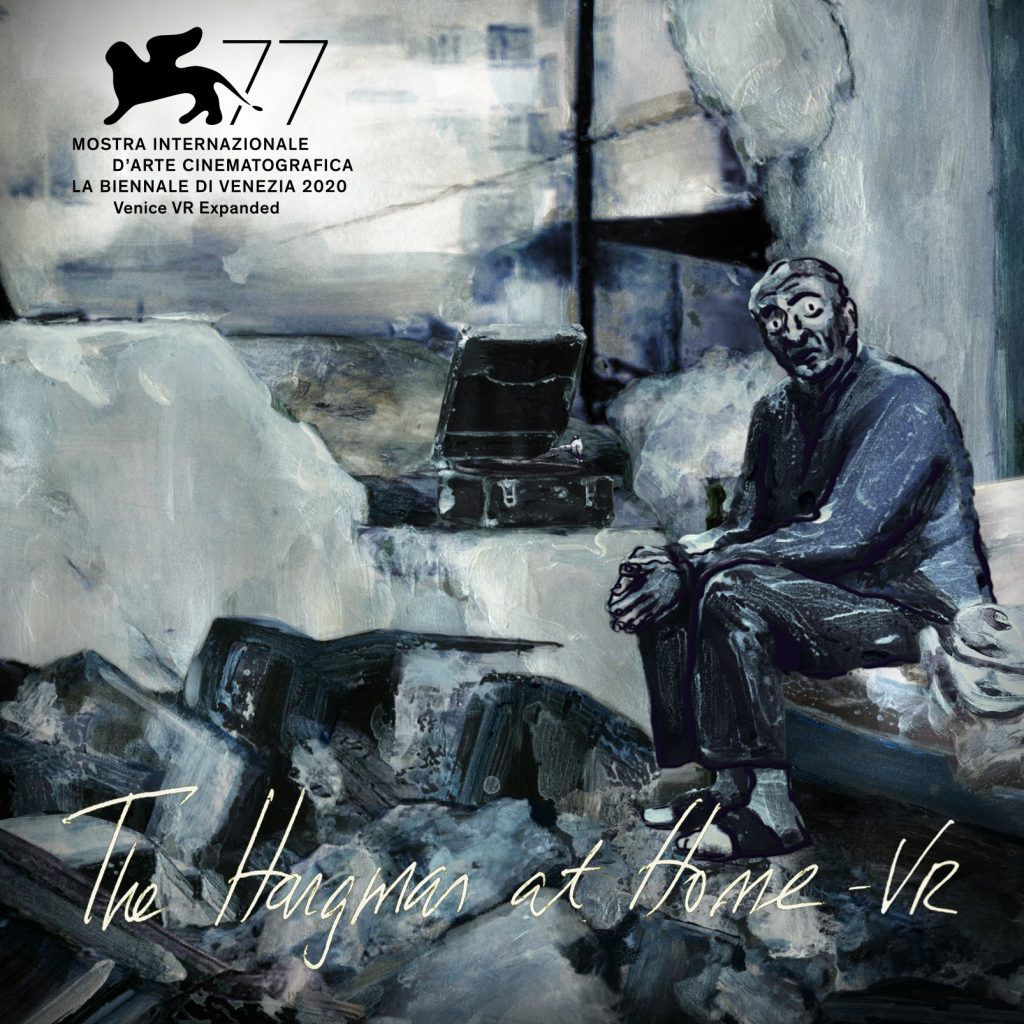 What does the hangman think about when he goes home at night from work? The Hangman at Home is an interactive animated experience exploring themes surrounding acknowledgement and the awkward intimacy of humanness. Told in five interwoven stories; each situation presents a person, or persons in a delicate moment: fragile, playful, terrified, contemplated, confused, curious. We are all very much alike in these moments – alerting us to question our own responsibility and responses. Based on the poem by the iconic Carl Sandburg from Smoke & Steel (1922).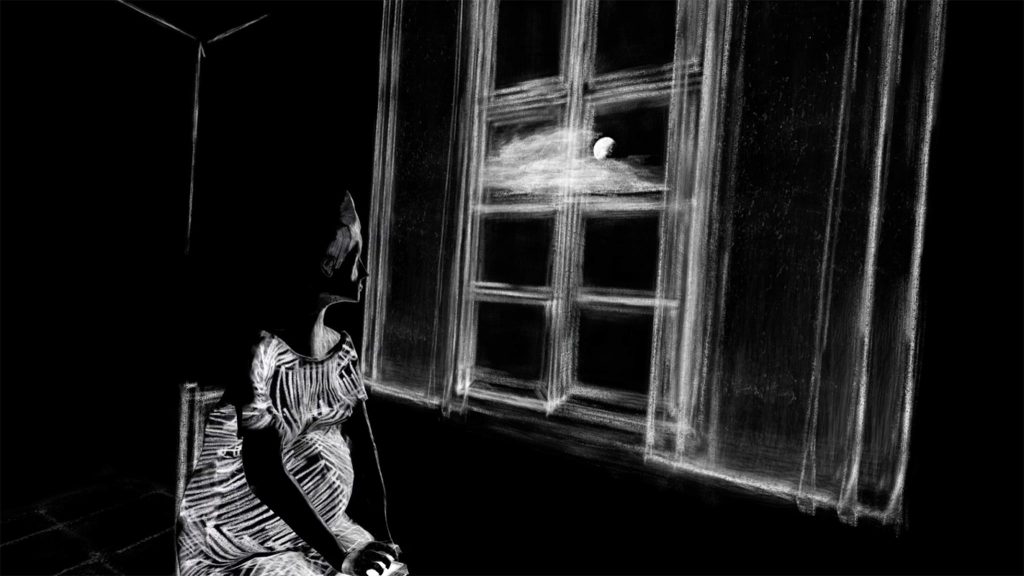 The Hangman at Home – VR is part of a multi-media project including an animated short film (to be released in 2021) and a multi-user VR installation (to be announced).
Once Upon a Sea by Adi Lavy [Israel, Canada / 22′]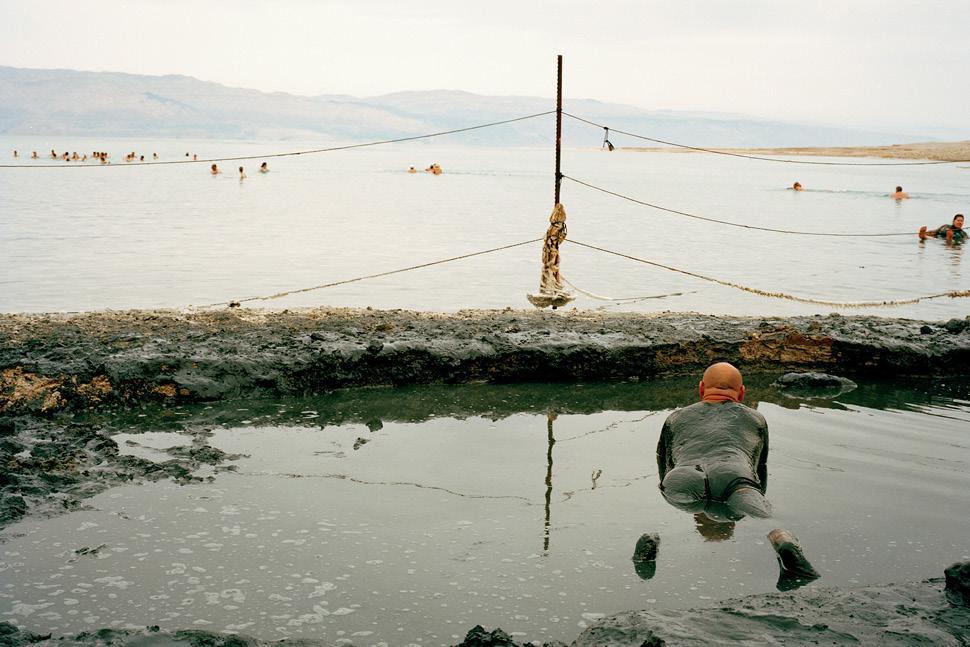 Centuries of human intervention and political neglect have turned the Dead Sea into a precarious place. Its water levels have dropped dramatically, leaving behind sinkholes and collapsing beaches. Once Upon a Sea is a poetic, interactive XR documentary telling the tragic tale of the legendary Dead Sea. Through a physical exploration of the sea's forbidden, moon-like landscapes and intimate encounters with local characters, the user gets a rare glimpse into some of the world's, soon to be extinct, wonders.
The Metamovie Presents: Alien Rescue by Jason Moore [USA / 40′]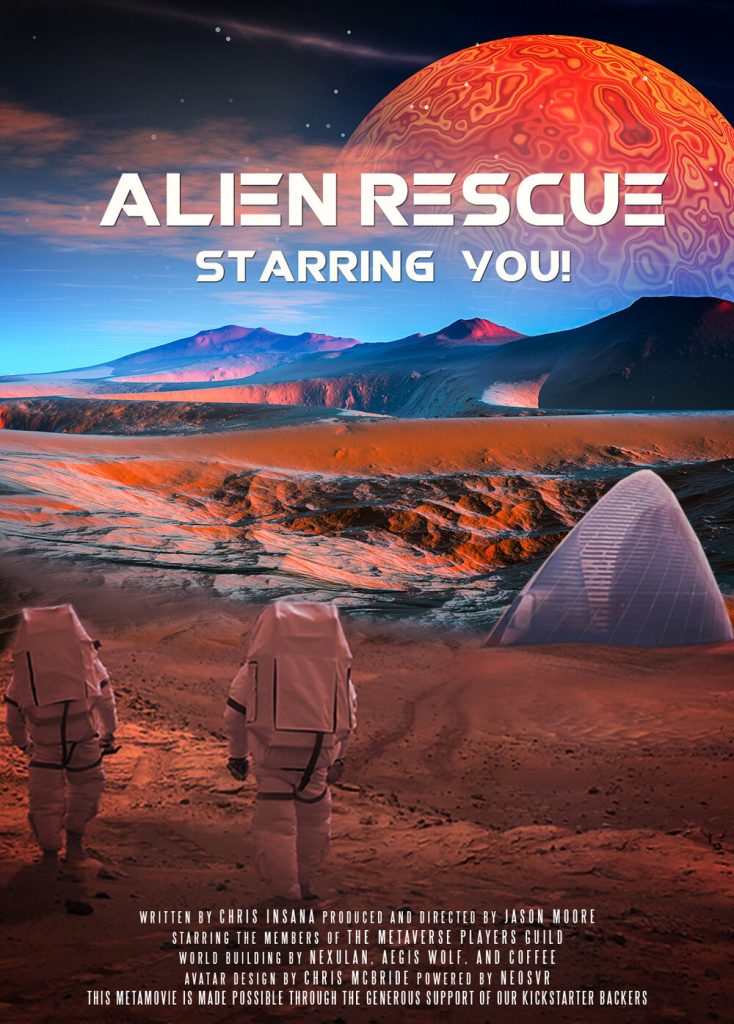 In Alien Rescue, audience members play a character hired by a team of alien-rights activists to help them rescue a rare and dangerous creature from captivity. Along the way they will explore a massive lab, use their wits to outsmart the Artificial Intelligence security system, and have the chance to determine where the story goes and how it ends. Additionally, Alien Rescue will ask audiences to confront the challenging ideological debate around vivisection and animal rights.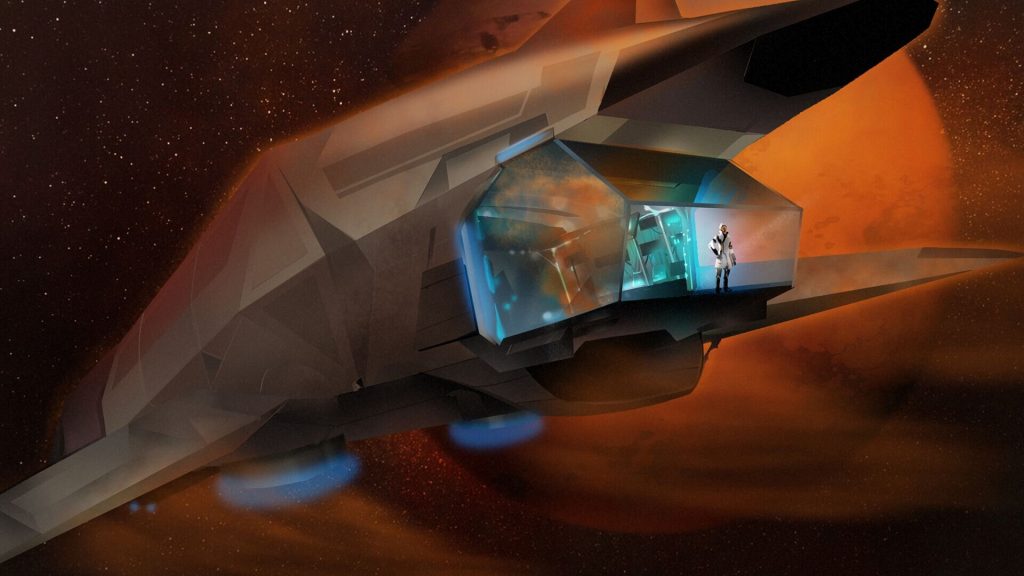 Director Jason Moore said: "Alien Rescue is a MetaMovie: a live virtual reality experience where audiences play the lead role in an interactive movie. A MetaMovie delivers the thrill and excitement of a live performance, the visually immersive and cinematic feel of a film, and the personal and deeply emotional experience of collaborative storytelling."
4 Feet High by Maria Belen Poncio, Rosario Perazolo Masjoan [Argentina, France / 15']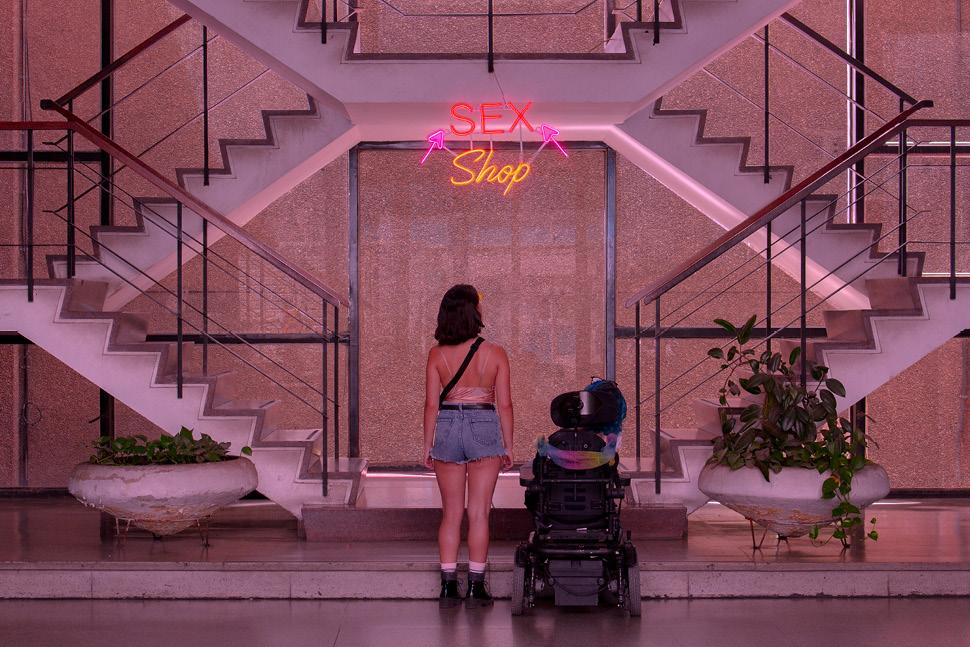 Juana, a 17 year-old wheelchair user, aims to explore her sexuality but is ashamed of her body. Trying to find her place in a new high school, she will go through failure, friendship, fear and politics until she builds her own pride.
"An intimate experience that plays with our prejudices and might be uncomfortable. An invitation to see new bodies on screens, to feel, and enjoy the beauty of diversity. As a woman with disability my sexuality was denied all my life. I believe in the importance of artistic processes and spaces that revendicates us, generate identity and build a collective pride," commented co-director Rosario Perazolo Masjoan.
Ajax All Powerful by Ethan Shaftel [USA, China / 15']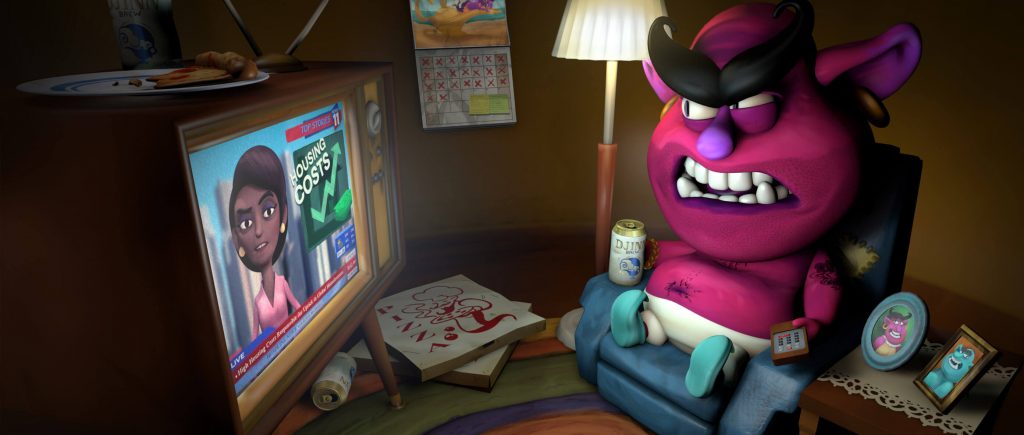 Ajax is a foul-mouthed, double-crossing genie addicted to the human souls he collects in exchange for granting wishes to gullible humans. However, something is different about the naive young girl who rubbed the lamp this time: she's hired a strait-laced lawyer to negotiate her wishes, and they might have a trick or two up their sleeves…
Ajax All Powerful is a VR comedy utilising behind-the-scenes interactive triggers to create a fluid world of changing sizes and perspectives as the story progresses from the lamp to the real world, and beyond. Check out a video interview with the creator Ethan Shaftel here:
Minimum Mass by Raqi Syed, Areito Echevarria [New Zealand, France, USA / 20']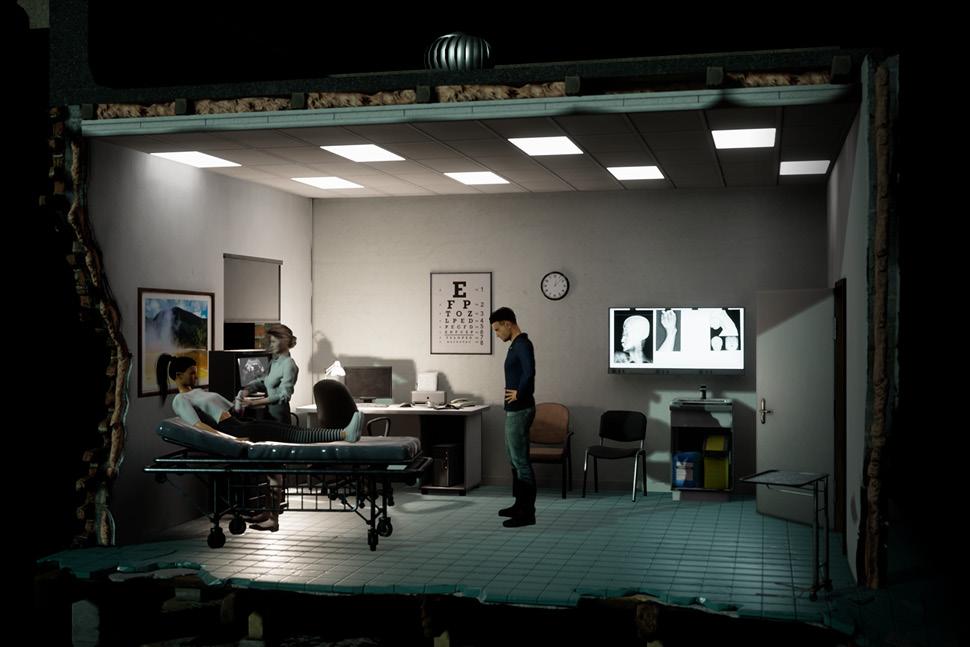 Love, loss, and black holes. Minimum Mass is the story of couple who experience a series of miscarriages and come to believe their children are being born in another dimension. Set in contemporary Rotorua, New Zealand and the speculative world of black holes, it is a 20 minute interactive narrative virtual reality. Minimum Mass takes place in a real-time, photorealistic computer generated story world and has been developed as an in-headset experience.
Watch an interview with the creators below or read a written interview here.
We Live Here by Rose Troche [USA, 12′]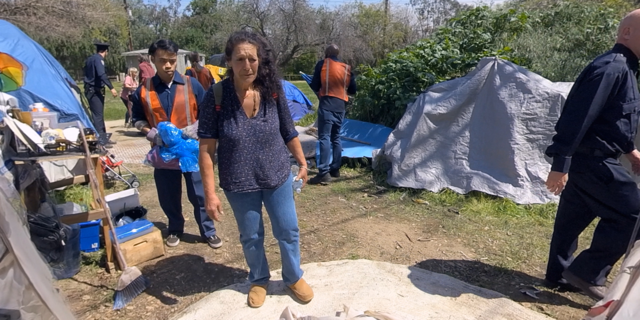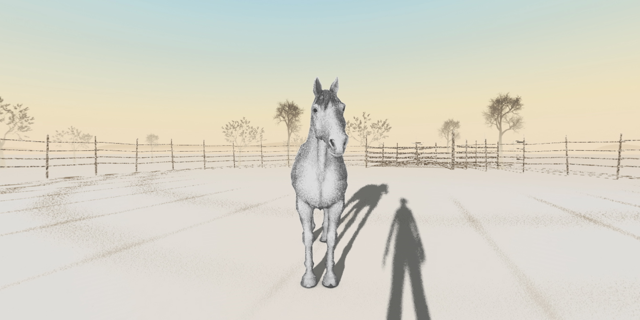 We Live Here introduces us to Rockey, a 59 year old woman who has been living in a tent for almost three years. In this interactive VR experience, you will be asked to engage with Rockey's objects and through them learn of her life. You will understand that even you, through a series of misfortunes, could find yourself like Rockey – homeless.
Siltojen Alta Tulevaisuuden Ihmiselle (Man Under Bridge) by Hanna Västinsalo [Finland / 7']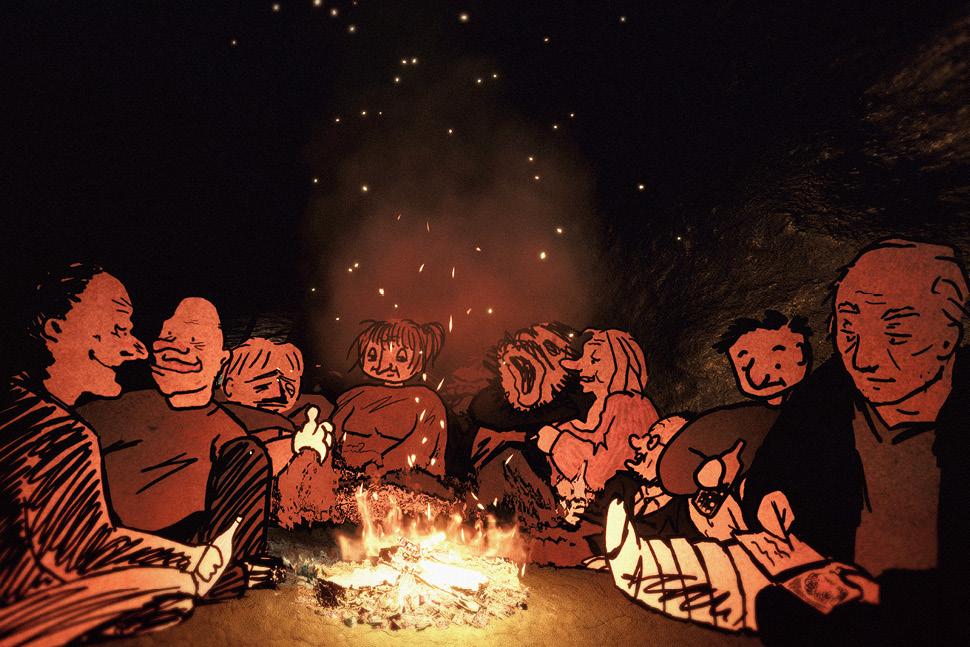 Johan Knut Harju (1910-1976) was a self-taught writer and historian, but also a homeless alcoholic. Harju had a unique talent to document his and his peers' lives with a personal voice that invites the person in and see the world from his point of view. Harju collected his stories for you, a future person, so that the people living under the bridges would not be forgotten.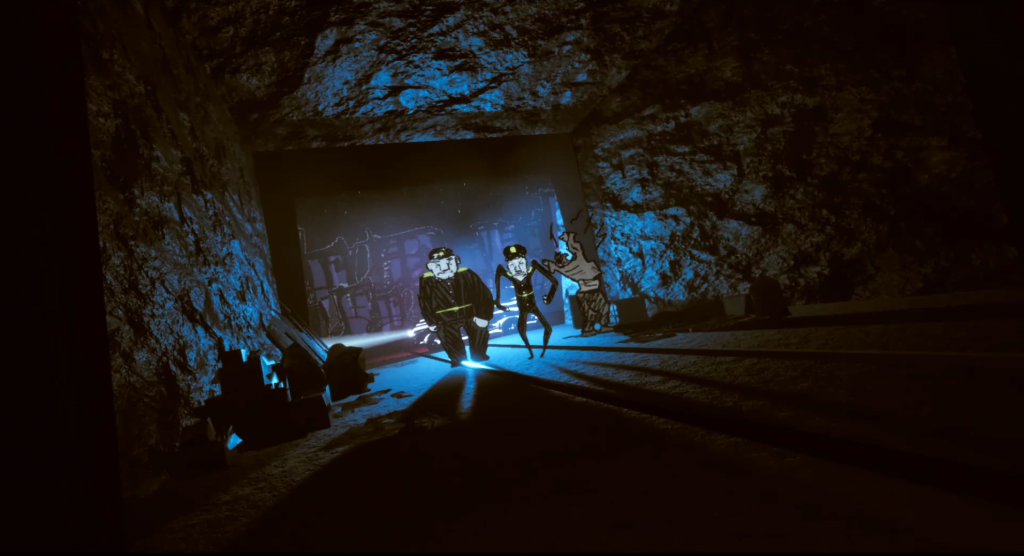 Man Under Bridge is a VR experience that combines the Helsinki City Museum photo archives, recordings of Harju's voice, 360 degrees footage inside a historical tram with animation that is inspired by Harju's drawing style, into an experience that allows the audience to have a moment with Harju in 1960's Helsinki.
Recoding Entropia by François Vautier [France / 8']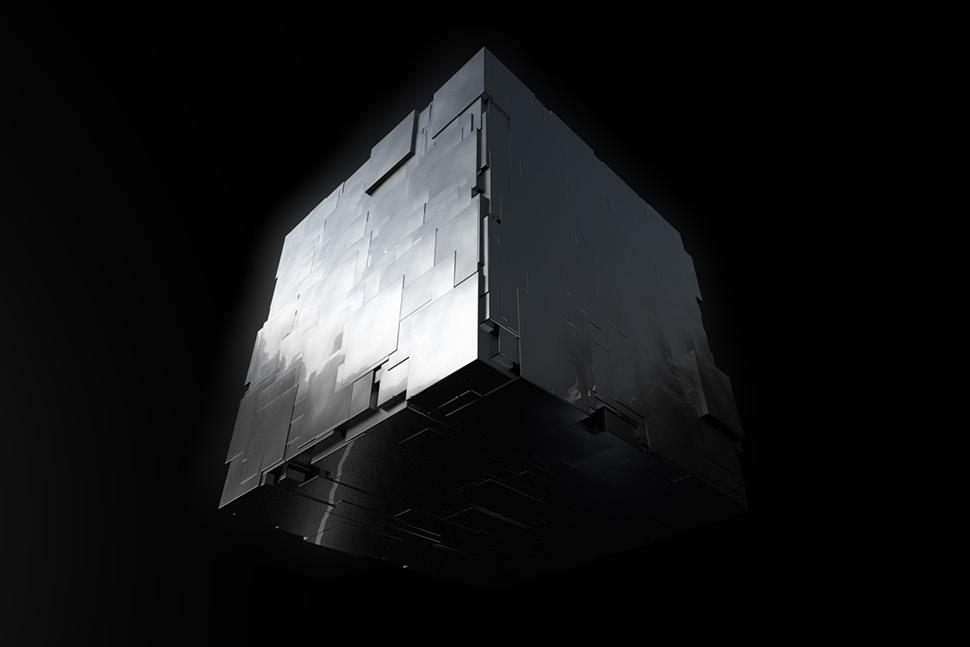 A metallic tetrahedron floats through a milky abyss. All is calm – until this geometric form suddenly deconstructs, atomizing into billions of fragments. What was once a negative space is now dense with chaos. All that was rational and understood has come undone.
This is the beginning of a journey: one of creative destruction where everything solid melts into air, then condenses once more.
Through purely abstract forms and movement, Recoding Entropia questions the spectator's place in the universe, offering an immersive journey into the mysteries of extinction and rebirth.
Kinshasa Now by Marc-Henri Wajnberg [Belgium, Congo / 25']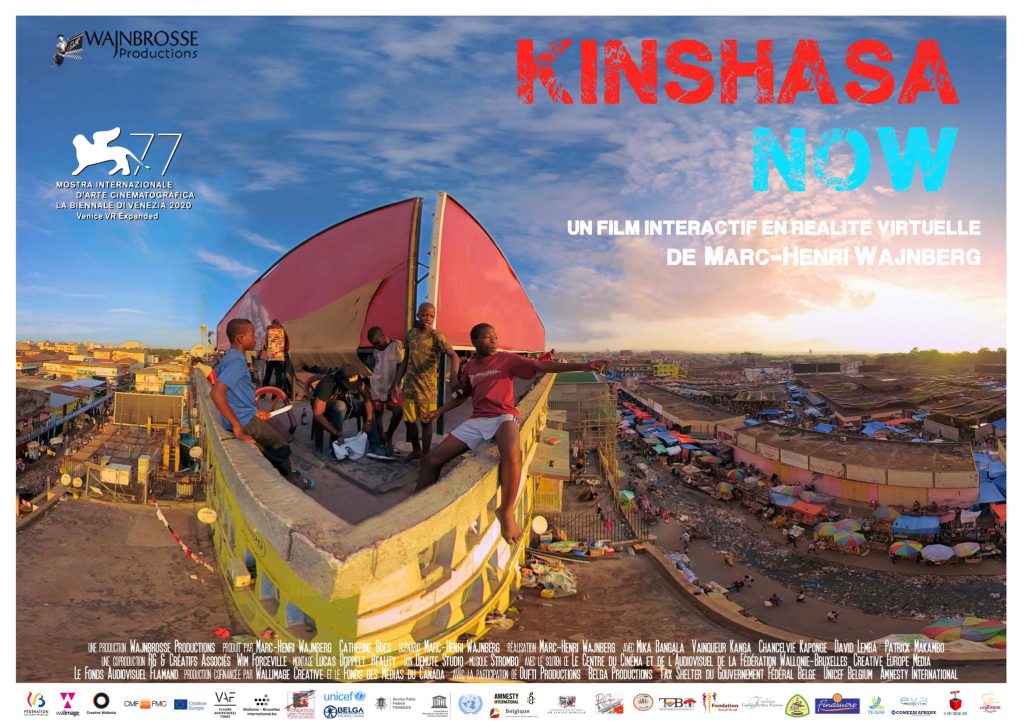 35.000 children accused of witchcraft and rejected by their families are trying to survive in the streets of Kinshasa, DRC. Mika, 14 years old, finds himself in this terrifying predicament overnight. To face this transition, he has to learn the street codes, find a way to eat and sleep, but also to protect himself by joining a street gang. How will he cope with this new life? As the story unfolds, choices are presented to you. Which path would you choose?
"Making a film in Kinshasa is a life-changing experience. It's impossible to remain indifferent to this megalopolis of energy, music, smiles and violence. I made this film with actors playing their own role because I really wanted to show their resilience and self-saving potential. Today, these children have a roof and go to school," commented director Marc-Henri Wajnberg.
Wo Sheng Ming Zhong De 60 Miao (One More minute) by Wan Daming [China / 26']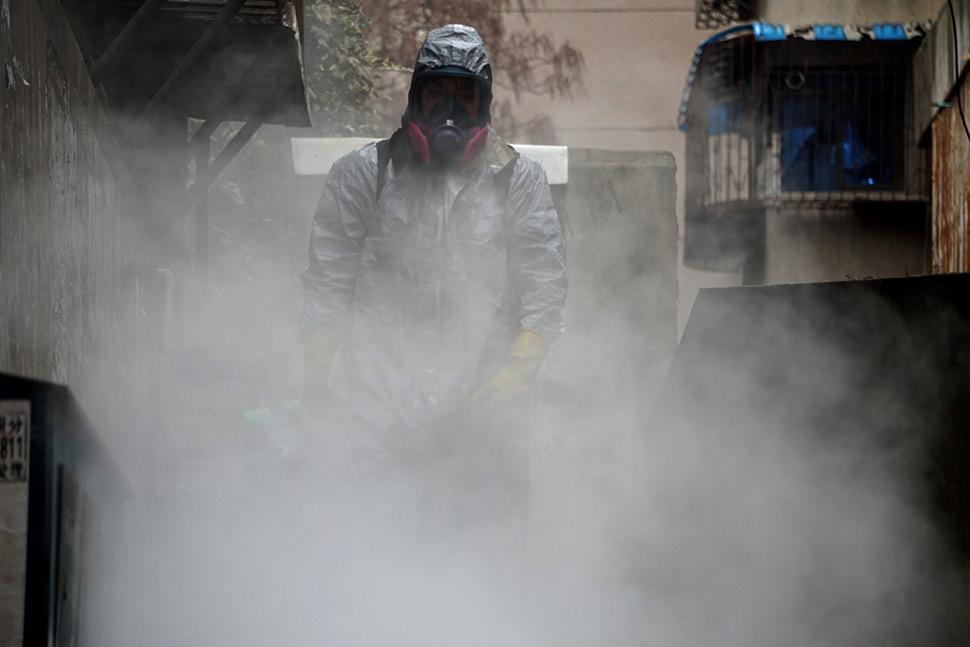 Wo Sheng Ming Zhong De 60 Miao is a VR documentary about the stories that happened to individuals and families during COVID-19 pandemic period across China. It is filmed by over 100 individuals including professional VR creators and people who just learnt about VR filming. Produced by VeeR and MeDoc, the documentary collects different stories that happened exactly at 10AM on February 20th, 2020 in multiple Chinese cities, documents the time, the space and the emotion at that moment of various lives.
Mirror: The Signal by Pierre Zandrowicz [France / 9']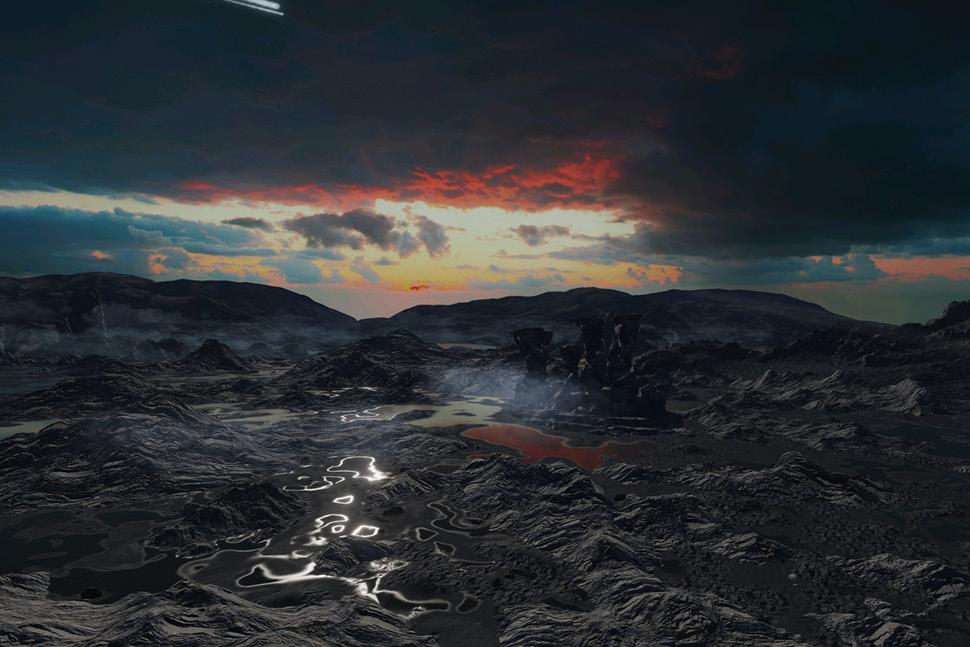 Sent to an unknown planet young exo-biologist Claris is alone aboard her pod when she violently crash lands. While trying as best she can to find the other members of her team, she  receives the first "signal" generated by the planet itself.
Best of VR – Out of Competition (International selection of the finest VR works]
SoundSelf: A Technodelic by Robin Arnott [USA / 20']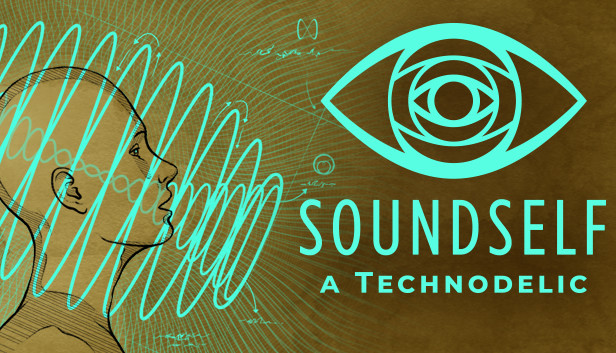 The creators describe SoundSelf: A Technodelic as an "ecstatic meditation experience."
Players begin at the base of a tree. A gentle voice guides them in a vocal toning exercise. Players fill their lungs to capacity when inhaling, and make long, extended tones when exhaling. With each long tone made by the player, they ascend further up the trunk of the tree, eventually emerging into a clear view of outer space. As toning continues, space unfolds in fractal geometries and audio harmonises with player's sounds. The feedback loop generated between the player's voice and SoundSelf ought to induce a deep meditative state. You can check out a 20-minute playthrough below:
Down the Rabbit Hole by Ryan Bednar [Sweden / up to 300']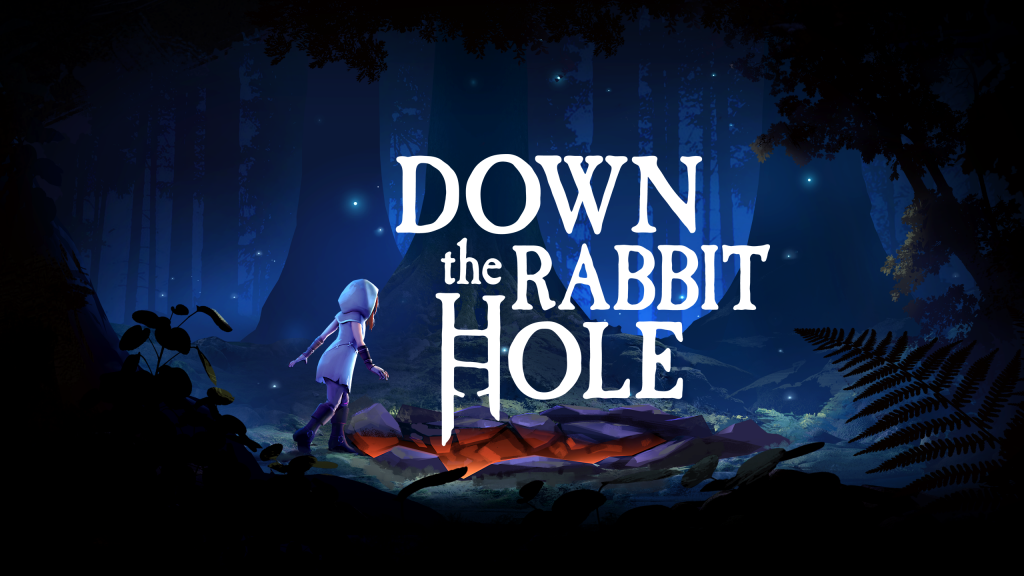 Down the Rabbit Hole is a VR game that serves as a prequel story to Lewis Carroll's classic Alice in Wonderland tale. In the game, the player discovers a girl in search of her lost pet Patches that has wandered into Wonderland. Players must guide her as she moves through the mysterious world looking for her missing pet. But which way? Players control her fate by plotting her journey through an immersive diorama that wraps around them. Through the game's many twists and turns, players find themselves exploring the wondrous corners of Wonderland, solving puzzles, uncovering secrets and making choices, for the girl and other characters, along the way. Watch the trailer below:
1ST Step – From Earth to the Moon by Jörg Courtial, Maria Courtial [Germany / 14']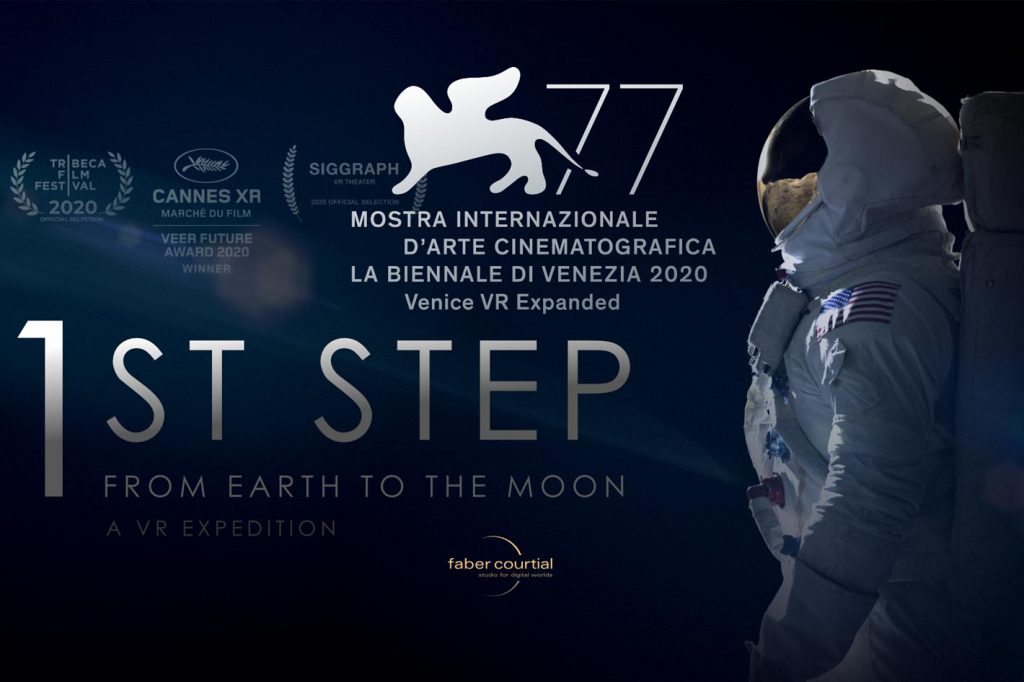 1ST Step is both a VR documentary and a fairy tale, telling the magical story of a dream come true: the Apollo missions. Experience the elevator ride as you rise up alongside the steaming rocket and then, have a look inside the cramped capsule of the command module. See the missions, from their impressive launch, all the way through to their return from a new perspective. After landing on the moon, viewers find themselves gazing at lunar panoramas – thoroughly re-created from archive photos of the former Apollo 17 mission.
A captivating film with photorealistic settings of exceptional richness of detail, reconstructed in 3D on basis of original NASA data & with expert advice of ESA. Watch the trailer below:
The Room VR : A Dark Matter by Mark Hamilton [UK / up to 180']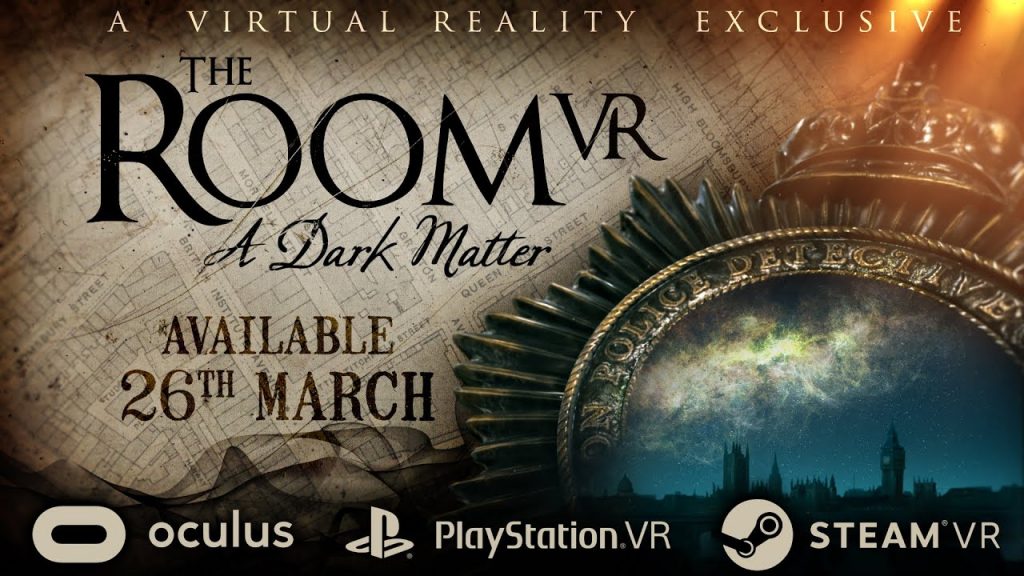 The Room is an award-winning puzzle video game series. A Dark Matter is the series' first foray into virtual reality.
Trying to solve the mystery of the disappearance of an esteemed Egyptologist from the British Institute of Archeology in London in 1908, players explore cryptic locations, examine fantastic gadgets and enter an otherworldly space which blurs the line between reality and illusion. Enjoy the trailer below:
Jiou Jia (Home) by Hsu Chih Yen [Taiwan / 18']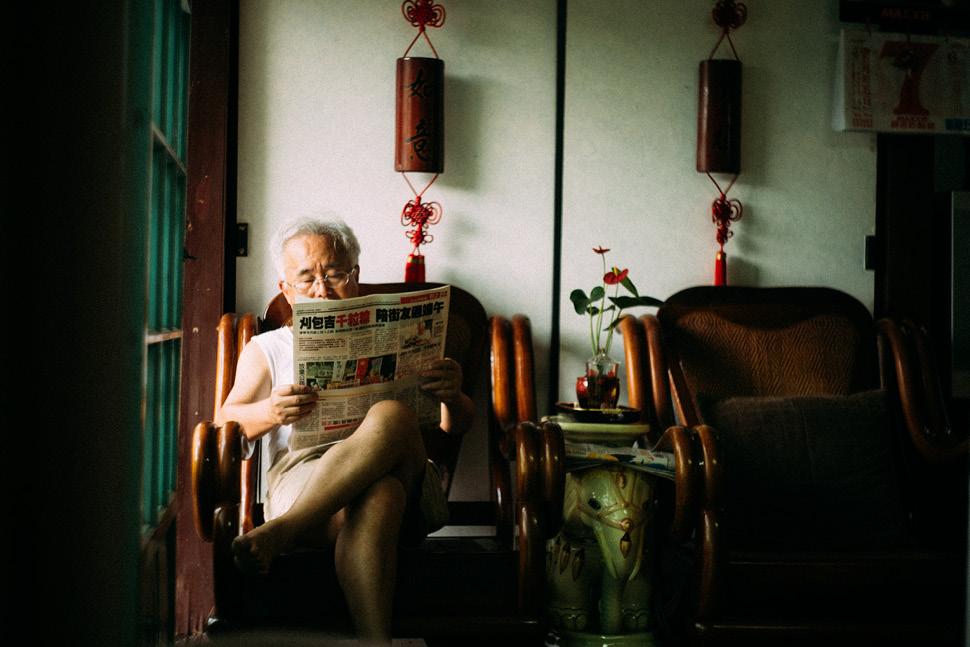 In a summer afternoon, the family gathers to the old house. They surround beside grandma to show their love, even she's no longer able to move, react or hear clearly. As people come and go, the television keep replaying and the fan is still running in the peaceful old house, where lives the grandma and her maid…
Blind Spot by Hu Zhangyang [China / up to 360']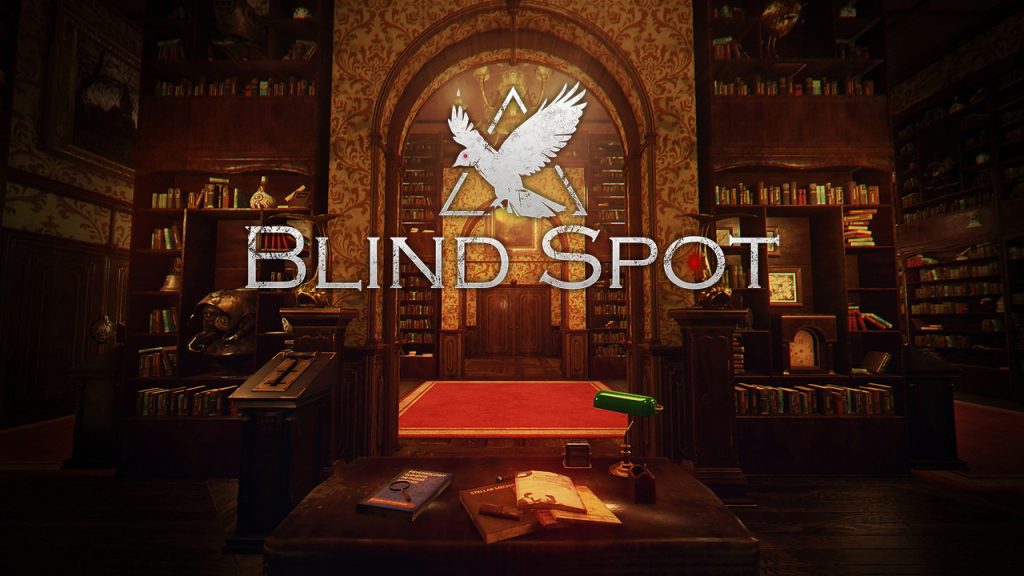 Blind Spot is a story-driven VR adventure game. Players solve various puzzles all over the room to proceed, and explore the surroundings to find what really happened. You can watch the trailer below:
The Book of Distance by Randall Okita [Canada / 25′]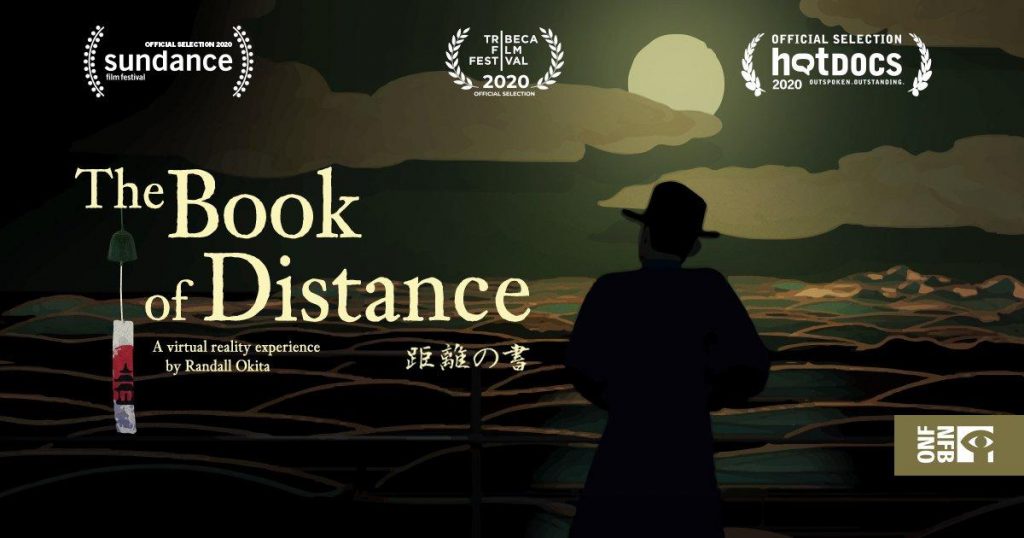 In 1935, Yonezo Okita left his home in Hiroshima, Japan, and began a new life in Canada. Then war and state-sanctioned racism changed everything—he became the enemy. Three generations later, his grandson, artist Randall Okita, leads us on an interactive virtual pilgrimage through an emotional geography of immigration and family to recover what was lost.
The Book of Distance combines mechanical sculpture, film and hand-crafted sets to tell a personal story in virtual reality. You can watch the trailer below:
Double by David Rosenberg, Glen Neath [UK / 20′]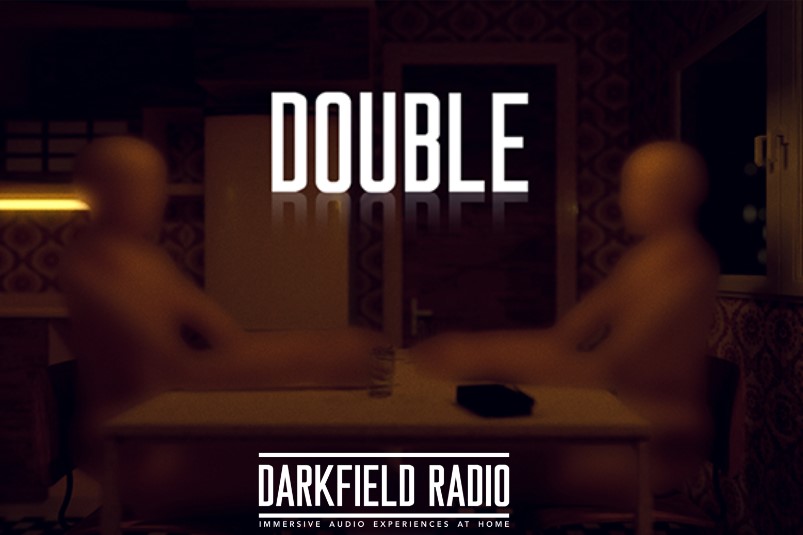 Double by Darkfield Radio is the first audio-only experience to be showcased at Venice VR. The creators describe it as "a troubling exercise in familiarity for two people sitting opposite each other on either side of a kitchen table" and they say it's about "the Capgras delusion, an uncommon condition in which the sufferer is convinced that a loved one has been replaced by an exact replica with malign intentions."
You can watch the mysterious trailer below:
Gravidade VR (Gravity VR) by Fabito Rychter, Amir Admoni [Brazil, Peru / 15']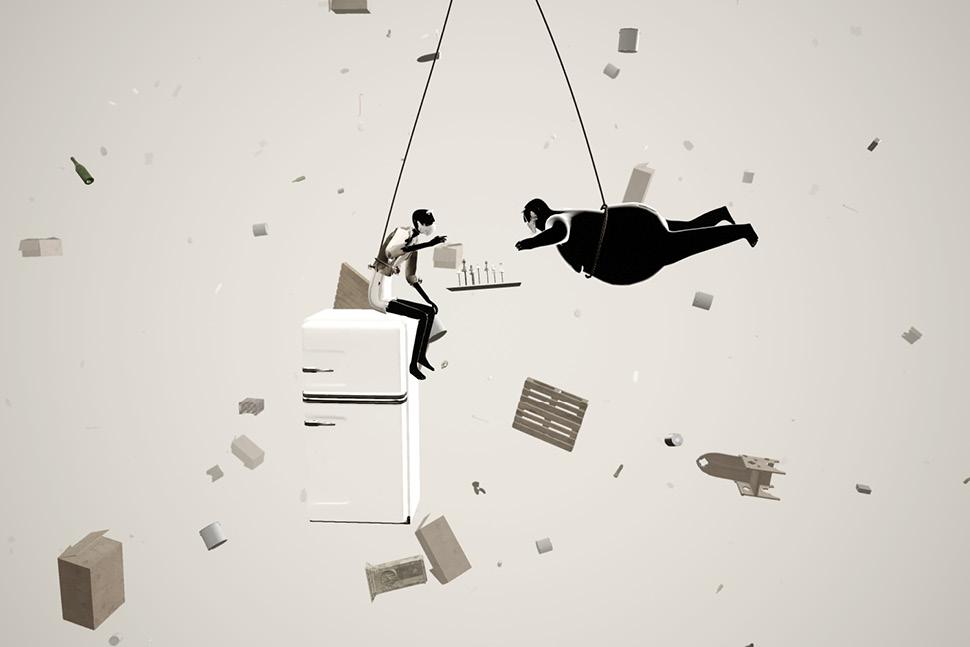 In Gravidade VR you follow the last moments of two old brothers while free falling for 15 minutes. An emotional and thrilling journey in a surreal universe with no ground beneath your feet. The creators describe it as "a parable, a fable, an interactive experience."
Biennale College Cinema – VR – Out of Competition
Vajont, by Iolanda di Bonaventura, producer: Saverio Trapasso [Italy / 25']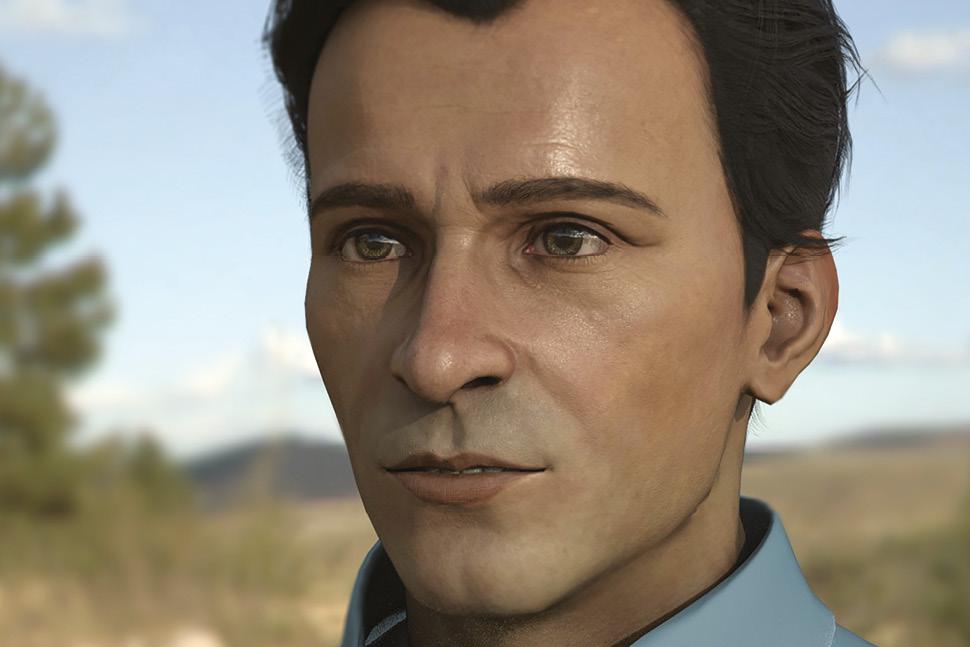 Vajont is an interactive first-person VR experience set in the Italian valley of the same name. The story takes place a few hours before a disaster – one of the greatest Italian tragedies since the end of the Second World War. On October 9th, 1963, a landslide slipped into an artificial lake and generated a devastating wave, almost completely destroying the nearby villages. The experience focuses on a dialogue between a husband and his wife. The woman senses the risk and wants to leave, the husband who refuses any idea of danger. What is preventing us from leaving the places that we feel we belong to? The participant's choices will influence the couple's future.
Read more about why director Iolanda di Bonaventura wanted to make this project on Vajont's official website.  Vajont is produced with the Biennale College Cinema VR grant
Meet Mortaza VR by Joséphine Derobe, producer: Oriane Hurard [France, Belgium / 13′]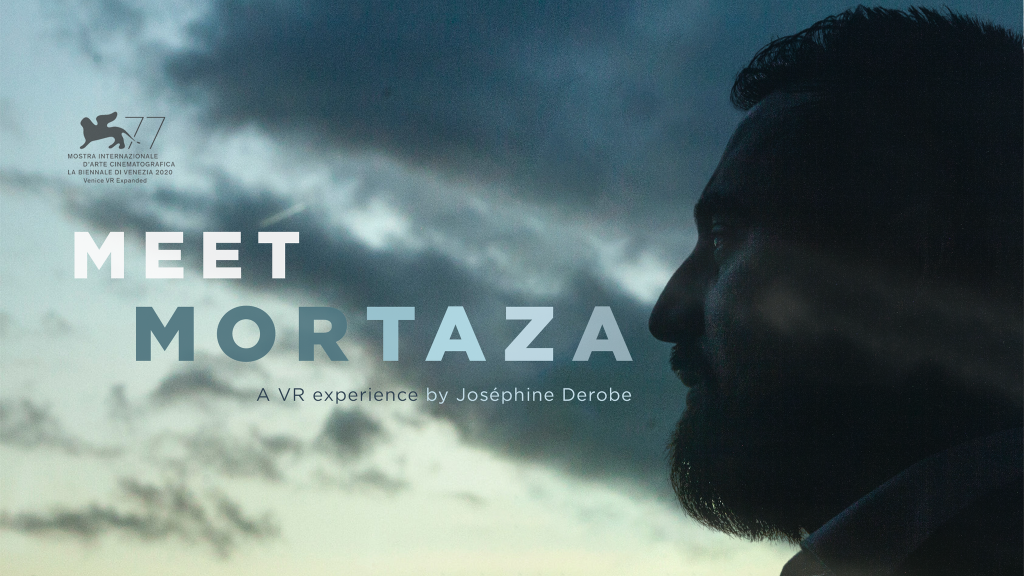 At the age of 24, Mortaza had to flee his own country, Afghanistan, because he was sentenced to death by the religious authorities. Forced into exile, through a dangerous and clandestine road, Mortaza will reach Europe to join the country he wished to ask for asylum: France.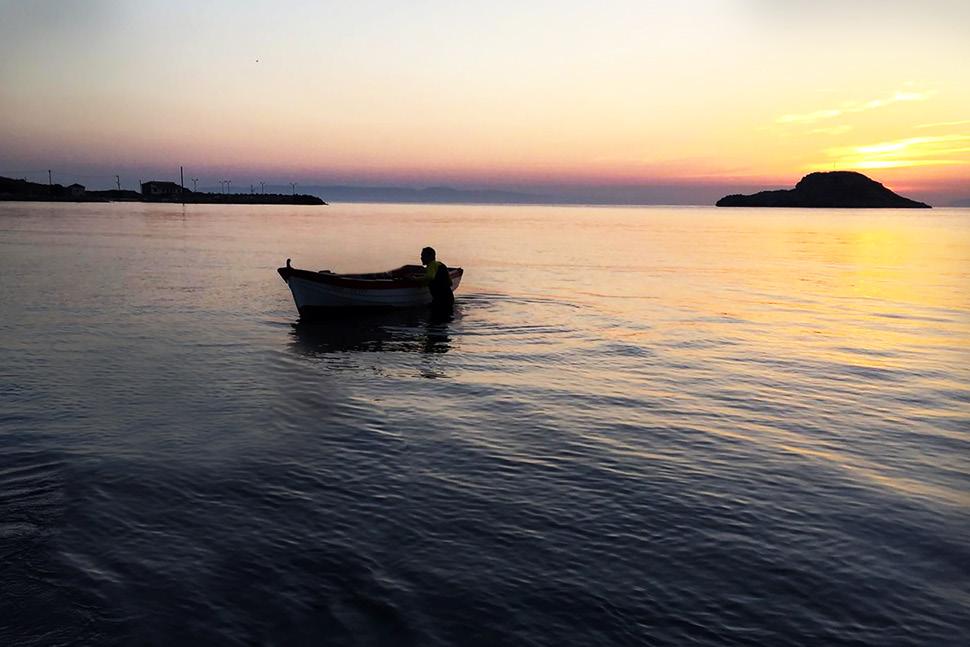 Meet Mortaza VR tells the twelve-year-journey of a young man who wanted to live free. The experience plunges the audience into Mortaza's recollections, sharing his intimacy, dreams, doubts and fights for freedom. Meet Mortaza has been developed during Biennale College VR, but not financed directly. The VR film is part of a wider installation, including an AR walkthrough, coming in 2021.
Il Dubbio – Episodio 1 by Matteo Lonardi, producer: Francesco Lonardi [Italia / 7']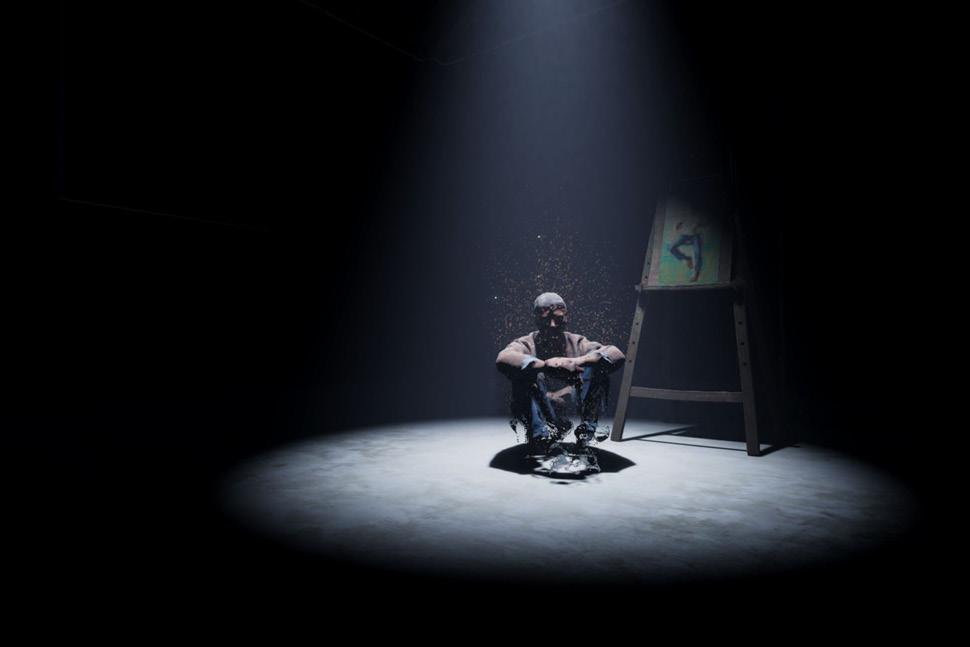 Il Dubbio is a VR interactive experience that explores doubt in the creative process and how it shapes ideas into form. It is a journey into the minds and studios of Leonardo da Vinci and three contemporary artists, which use doubt in their practice.
Developed during Biennale College VR, but not financed directly
Queerskins: Ark by Illya Szkilak, Cyril Tsiboulski, producer: Sarah Vick, Diego Prilusky [USA, 17′]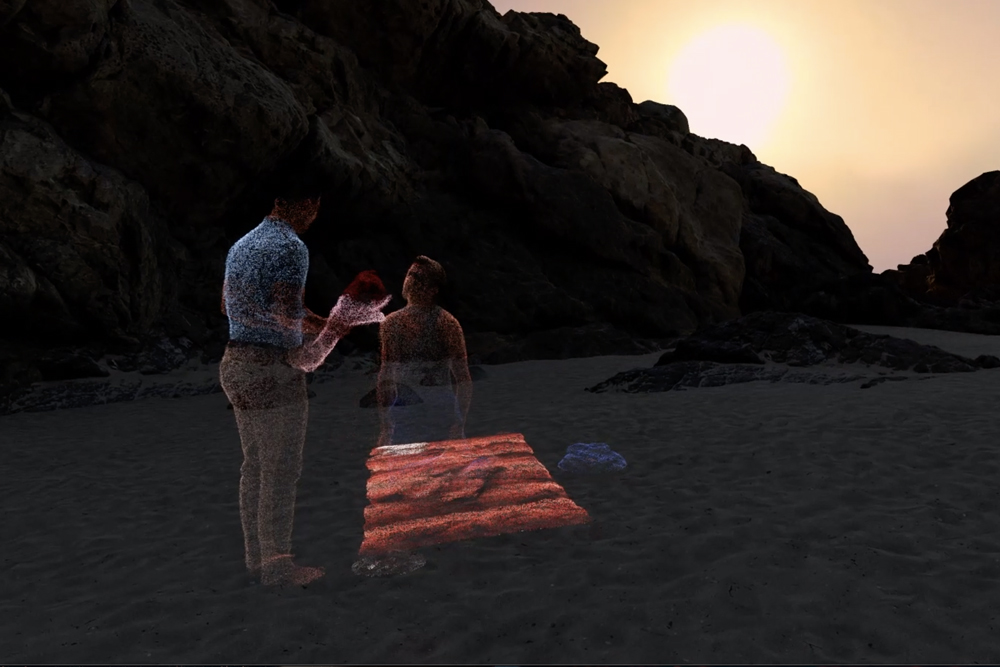 Reading a diary left by the estranged son she has lost to AIDS, a Catholic mother (Hadley Boyd) living in rural Missouri finds a way to transcend her self and her grief by imagining him alive and in love. With heart-wrenching performances by Michael DeBartolo and Christopher Vo in volumetric video and the storytelling potential of spatial sound, Ark allows you to enter her imagination and co-create the lovers' intimate dance through your body position and movements. An Intel Studios Original co-produced with Cloudred.
You can watch the trailer below:
Developed during Biennale College VR, but not financed directly
____________________________________________________________________________________
Article by Davide Banis with the collaboration of Remco Vlaanderen 
Check out the past editions of Submarine Channel's guides to Venice VR: 2019, 2018, 2017