Virtualis: A tour agency to discover the bizarre social worlds of VRChat
Virtualis: A tour agency to discover the bizarre social worlds of VRChat
Some players built a blocky version of their favorite local pub on Minecraft, others visited their friends' islands on Animal Crossing, still others went to concerts on Fortnite.
A smaller but equally ingenious group of players flocked to VRChat, the virtual reality social platform developed by Graham Gaylor and Jesse Joudrey.
There, they created a galaxy of unusual social worlds (like Minecraft, also VRChat is based on user-generated content) including an accurate reconstruction of the infamous Four Seasons Total Landscaping's car park, the suburban location where Trump held a comedic press conference in the final throes of his campaign. Oh, and they recreated it as a hangout for furries.
Ha ha ha OMG! The grand debut of Four Seasons Total Landscaping was AMAZING! Thank you to everyone who showed up! pic.twitter.com/2c5KQKQwgC

— coopertom (@thecoopertom) November 9, 2020
Since its inception in 2014, VRChat, which supports most virtual reality headsets and it's accessible also via PC, has become a bizarre online hangout rich in memes and controversies. In between NSFW content galore, episodes of racism and widespread trolling, Gaylor and Joudrey's social platform has been routinely accused of being just another online toxic dump.
However, if you know where to go, there are corners of VRChat that are teeming with creativity and humanity. They're also fertile ground to speculate on concepts such as time and money in this age of extreme virtuality.
But to make the most out of your virtual journey and avoid ending up in hostile territories plagued by trolls, you do need a seasoned tour guide. Even better if they're two. Luckily, you can just visit Virtualis, the first tour agency in VRChat.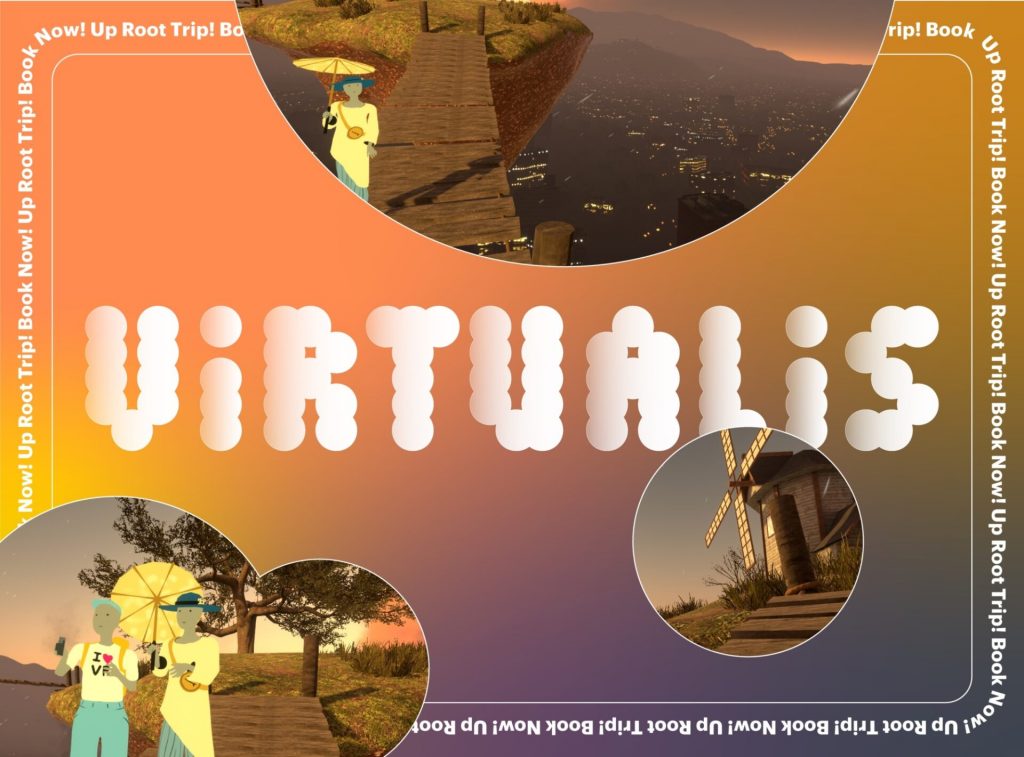 Virtualis was created by Lydia Jessup and Matt Romein, two artists and researchers based in New York City, as a conceptual experiment in between art and technology.
Jessup and Romein had been researching social VR as a medium for a while and were looking for a playful way to engage audiences with their ideas about human life on planet VRChat.
In the end, they decided to create Virtualis to show visitors around and share their fascination for social virtual reality.
The project was presented at IDFA DocLab 2020, the interactive and immersive media program of the International Documentary Festival Amsterdam.
We had the awesome opportunity to visit Jessup and Romein in their virtual office and talk with them about social VR and the history&culture of VRChat.
You can watch the video on our YouTube channel: