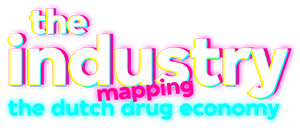 Director
Mirka Duijn
Producers 
Bruno Felix, Femke Wolting
Editor in Chief VPRO Digital
Geert-Jan Bogaerts
Final Editor VPRO
Remy van den Brand
Interactive Producter Submarine Channel
Corine Meijers
Project management VPRO
Geert-Jan Strengholt
Graphic & Interface Design
Robin Verdegaal, Merel Raven
Interface
Karel Brascamp
Research
Mirka Duijn, Thijs Roes, Gabrielle Adèr, Nicole Maalsté, Wieke Kapteijns, Ruby Deelen, Pien van Grinsven
Production VPRO Digital
Gerben van Heijningen
Text and voice over
Mirka Duijn
Text editor
Jeroen Aalbers
Post production and Animation
Line producer
Nina Spiering
3D scenes
Zesbaans; Juul Spee, Harm van der Ven, Eric Smilde
Animation
Mitchel Tan
Sound mixing
Hein Verhoeven
Assistent sound mixing
Bart Hüsstege
Music 
Bart Hoevenaars
Editing
Mirka Duijn, Tim Roza
3D scenes ZED operator/DoP
Thomas de Boer
3D scenes ZED assistent
Pim Harding, Jaap Beyleveld
Gaffer
Zen Bloot
Set construction
Matthijs Felix
Runner    
Bart Hoevenaars
Production assistent  
Noah Snel, Jona van Limbergen, Cecile Bessems
Floor manager Kinect characters
Daphne van Schaijk
Music 3D scenes
Rope River Blues Band – The Vistas, Missing Views
Rope Riber Blues Band – Tally Ho
Collins & Harlan – Everybody's Jazzin it
Frank Guerrero – Vamos A Tocar Sonero
Frank Guerrero – Cupido
Paris Solemn – Evil Twin
Buguinha Dub – Satisfactao
Bralitz – Dinner Plans
Interviews
We'd like to thank all interviewees for their help: Duco, Erik, Thessa, Inge, Philip, Faiz, Jerry, Frank, Rinus, Henny, Jacco, Jordy, JP, Rinus, Sean and Bas. (All names have been changed).
Voice actors
For the sake of anonimity, a few interviews have been voiced by actors: Bart Slegers, Ko Zandvliet, Daphne van Schaijk, Tissie Spiering, Seab Deuling, Jelt Pekaar, Dennis Rudge, Hein Verhoeven, Klaas Postmus, Jacqueline Dielemans, Bart Hoevenaars, Jeroen Kramer, Mieke Fleur, Victor Griffioen.
Locations
A few locations have been reconstructed or recorded in similar locations.
RadioDoc en Podcast
Final editor
Remy van den Brand
Interviews
Mirka Duijn
Production
Sanne van de Peijl
Editing and mixing
Alfred Koster
Final editor RadioDoc
Anton de Goede
Development
Concept
Annelies Termeer, Yaniv Wolf
Design
Christiaan de Rooij
Outreach and publicity
Impact producer Submarine Channel
Yassin Karmoudi, Iván Garcia-Romero
Communication advisor VPRO
Annica Peeters
Marketing VPRO
Brahim El Moussaoui
With special thanks to
Sketchfab – publish, share, and discover 3D content on web, mobile, AR, and VR.
Thanks to
Marc de Meijer, studenten Fontys Hogeschool Journalistiek, WeMakeVR, Rosanne van Schriek, Wouter & Paul van Grow Center Noord, Rens de Ron en Rishma Harinandan Singh van Gemeente Schiedam, Boswachter Erik de Jonge, Dick Offringa, Joost Heeroma van GH Medical, Arjan van Erven, Pieke, Robin, Marjolein, Fieke, Erik, Douane Rotterdam, Burgemeester Boelhouwer, Prof. Damian Zaitch (UU), Tom Blickman (TNI), Paul Gruter (Ateno), Michel Kapteijns, Raymonde de Kuyper, Paul de Heer, Hugo Braat, Hamda Belgaroui, Roos Mascini, Lotte Mulder, Daisy Kroon, Remty Elenga, Andrée van der Berg, Hotelboerderij Akkerlust, Familie Duijn, Romke Faber, Kees Isings, Tissie Spiering, Hans Jaap abma, Bram Loogman, Thierry Paalman.
The Industry was made possible by
Mediafonds, NPO, Stimuleringsfonds Creatieve Industrie, Amsterdams Fonds voor de Kunst.
For the interactive documentary the Industry, extensive research has been conducted into this black economy. Here you will find an overview of the material on which the documentary is based.
Data for the map
The postcode-related data provided on the interactive map is based on news articles collected by us. These articles date from October 2016 until October 2017. An overview of all these articles can be found here.
Network visualizations
Our drug network visualization is an abstraction, it is not complete.  The visualization has been created on the basis of information from interviews in combination with information from parts of the reports below.
De industrie is a co-production of VPRO and Submarine Channel.