The Industry VR premieres at IDFA Doclab, and more
The Industry VR premieres at IDFA Doclab, and more
IDFA Doclab is one of the world's best fests for interactive documentaries and other boundary pushing formats. The kick off is on November 15. Bruno, Femke, Michel, Corine, Remco and Yassin will be at the festival along with three Submarine Channel projects.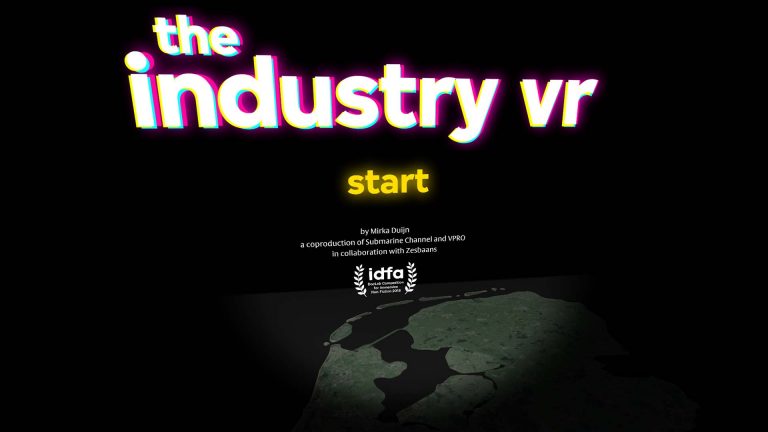 The Industry VR is a part of transmedia documentary project that consists of an interactive documentary, a series of radio broadcasts, a podcast and this VR experience. The outcome of this story: the drug trade is everywhere.
Chuffed that The Industry VR is selected for the IDFA DocLab Competition for Immersive Non-Fiction. The project will have its world premiere at the IDFA Doclab expo at Brakke Grond in Amsterdam, where you can experience it from November 15 to 25, 2018.
The Industry VR will be available online in 2019. Meanwhile, you can explore the interactive documentary here: theindustryinteractive.com. Or read more about it here.
IDFA Forum Selection: The Almanac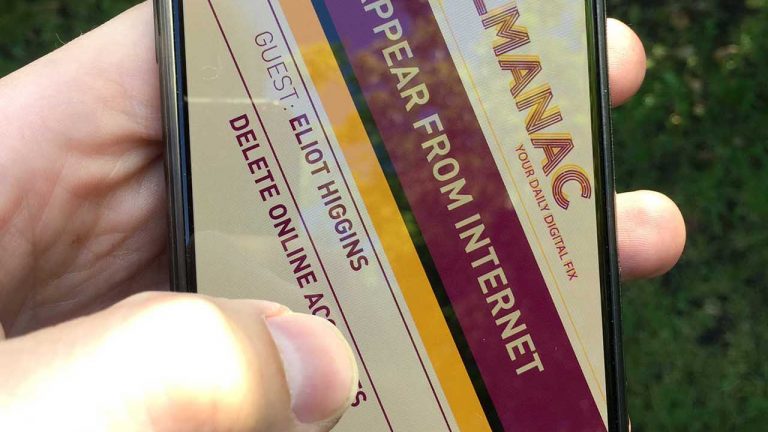 The Almanac is an empowering platform that will enable global citizens to take back control of their digital lives. On a daily basis, the platform will offer practical tools, tips and stories to help you monitor and improve your digital consumption patterns.
The Almanac is part of IDFA Forum – the premiere co-financing and co-production markets for creative documentaries.
The Almanac is part of a dyptich with Submarine's feature documentary Bellingcat: Truth in a Post -truth World. It is directly inspired by the work that Bellingcat and its sister organizations are doing.
Echoes of IS #wesharethescars
This web documentary, directed by Tessa Pope, consists of twelve captivating stories by people who have all been affected by the Islamic State. These are people from very different backgrounds who bare their souls and share their life-changing experiences with the world for the first time.
After being selected by IDFA DocLab in 2017, this year Echoes of IS has been selected to be part of the educational program section of the festival. It's the first time that IDFA  has selected an interactive documentary to be part of this program. Echoes of IS will be presented to schools and there will be private screenings for teenagers, young adults and teachers. With this project, we want to open up a dialogue. We believe the stories from Echoes are the perfect vehicles to open up a dialogue around sensitive current issues including radicalization, migration, identity politics.
Watch the full web documentary at echoesofis.submarinechannel.com.
BELLINGCAT – Truth in a Post-Truth World Selected for IDFA 2018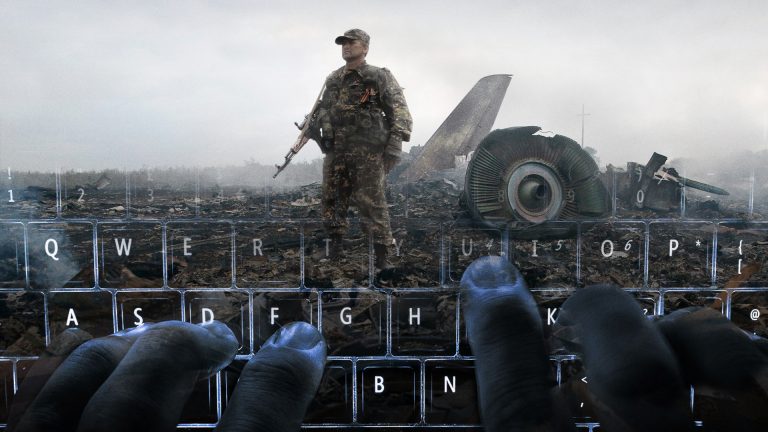 Bellingcat – Truth in a Post-Truth World, a documentary feature by Submarine and a coproduction of VPRO, directed by Hans Pool. This film explores the exclusive world of Bellingcat, a highly-skilled and controversial collective of "citizen investigative journalists" dedicated to redefining breaking news in the 21st century.
November 16th the documentary will have its world premiere at IDFA and simultaneously the film will be shown throughout the whole country. After the premiere there will be a Q&A with one of the truth seekers, Bellingcat initiator Eliot Higgins.
Submarine's distribution company Periscoop Film will release this documentary. 
x
HELLO fellow human,
Please subscribe to the Submarine Channel newsletter. We will not bother you more than twice a month. Promise!