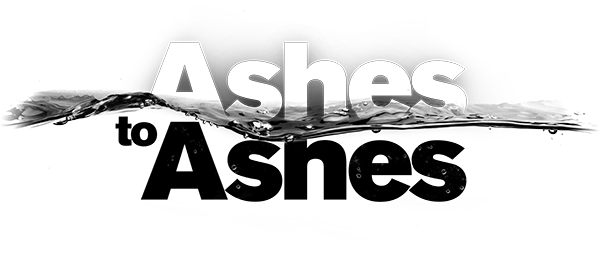 Press kit
Download PDF
Download images (High resolution stills and photos, behind the scenes and poster)
Press Release
Press Release Ashes to Ashes Launch PDF
Press about Ashes to Ashes
Chinese media on Ashes to Ashes at GCC, the VR event of the Shanghai International Film Festival:
Media.china.com.cn
Sohu.com
Chinanews.com
Virtual Reality und 360-Grad-Video: Trends von der i4c on Smart-digits.com on 11.04.2017
VR film shot from point of view of dead grandfather's ashes on Hypergridbusiness.com on 11.04.2017
"It is surely one of the most original VR movies I've seen until now. Well, in my opinion it is not exactly a movie… it is more an experience."
on skarredghost.wordpress.com on 25.03.2017
Listen why line producer Corine Meijers, and one of the directors, Jamille van Wijngaarden (film) are fascinated by VR on Dutch radio NPO Radio 1 on 22.03.2017
Ashes to Ashes: VR Film by Nova100.ilsole24ore.com on 20.03.2017
"Within the film industry, many directors and studios are currently experimenting with virtual reality to figure out the best way to tell a great story. And an Emmy Award winning studio, Submarine Channel, may have figured out the riddle with their first virtual reality film called Ashes to Ashes."
ASHES TO ASHES Is A Tragicomedy VR Film That's Sure To Spice Up Your Day by Vrandfun.com on 19.03.2017
"The creators of this movie use some clever tricks during the production."
Film en theater komen samen in deze VR-film by Bright.nl on 12.03.2017
"- Is Virtual Reality the future?
– Felix Bruno (producer): It is certainly the future."
We worden gedrewen door nieuwsgierigheid  by Het Parool on 11.03.2017
"For Lingthart Schenk (theatre director) it all started with a question which has been asked many times: can you tell a story with VR? In his opinion it has been answered 'yes!' whole-heartedly."
Nederlands VR-experiment by De Film Krant on 02.03.2017
"The film is shot in one take, and with the theatrical staging, the cinematographic style and the well-thought sound design, they succeeded in transforming the original script into virtual reality."
Virtual reality film 'Ashes to Ashes' Geselecteerd voor special programma Berlinale by Film Totaal on 09.02.2017
The same article can also be found embedded on this platform.
"A lot of virtual reality is still experimental. However, during the VR Days Europe in Amsterdam there were already some completed applications of it."
VR film Ashes to Ashes geselecteerd voor EFM Berlinale 2017 by Nederlands film Media Nieuws on 09.02.2017
"It is about finding good projects and making good projects, but also finding a good team to make it."
IFFR goes VR by IFFR professionals  on  02.02.2017
"With sound you can hear the thoughts of a character, as if it was your own"
– Words of VR director Steye Hallema in Hoe storydesigner Steye Hallema je brein aan het werk wil zetten met virtual reality by Numrush.nl on 06.12.2016
"The first thing I noticed while I was watching Ashes to Ashes was how good everything looked."
How should or shouldn't cinematic VR be used to tell stories? By  Medium.com on 13.11.2016
"When you look right in front of you while watching the movie, I'll make sure that you hear something behind you. It will make you turn around to see what is happening."
Anne Barnhoorn (Ashes to Ashes screenwriter) in Schrijven voor virtual reality; kijk om je heen by Plot Magazine on 28.05.2016
x
HELLO fellow human,
Please subscribe to the Submarine Channel newsletter. We will not bother you more than twice a month. Promise!