Exodus
Submarine Channel is adapting Jasper Rietman's book Exodus into a scrolling illustrated panorama. The tablet version will be released in the first quarter of 2020.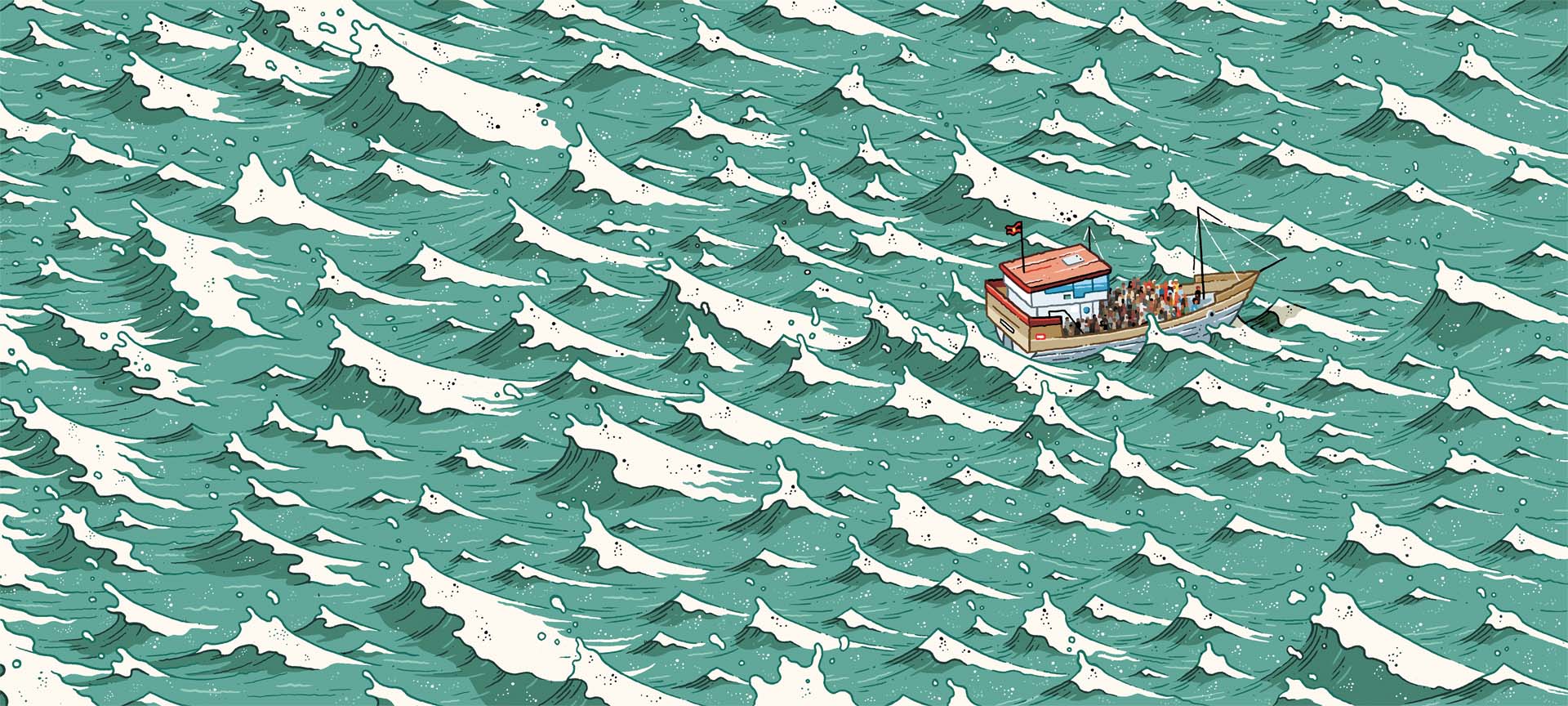 Exodus re-imagines the archetypical exodus of people fleeing war and persecution. Current themes subtly transform into an illusory vision of the future. Music, sound effects, the parallax effect are combined with subtle animation to create a unique, horizontal-scrolling experience.
Exodus is created from forty-five seamlessly connecting illustrations that form a large panorama drawing of almost 12 meters (40 feet)!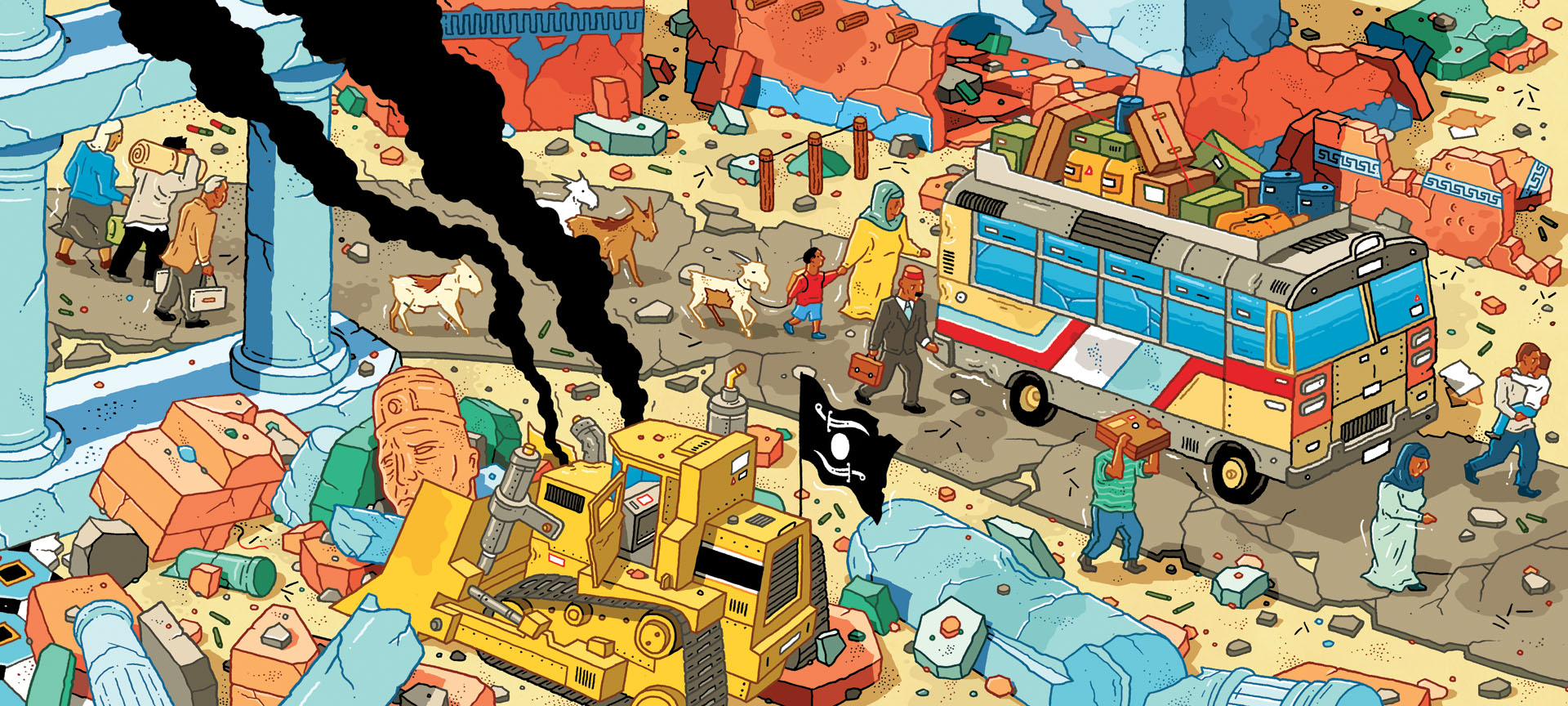 The Book
Exodus was first released in 2017 as a book with our publishing imprint SubQ. The book is still available at Bol.com and Amazon.co.uk. Please note that the cover blurb is in Dutch. The story is free of text.
Jasper Rietman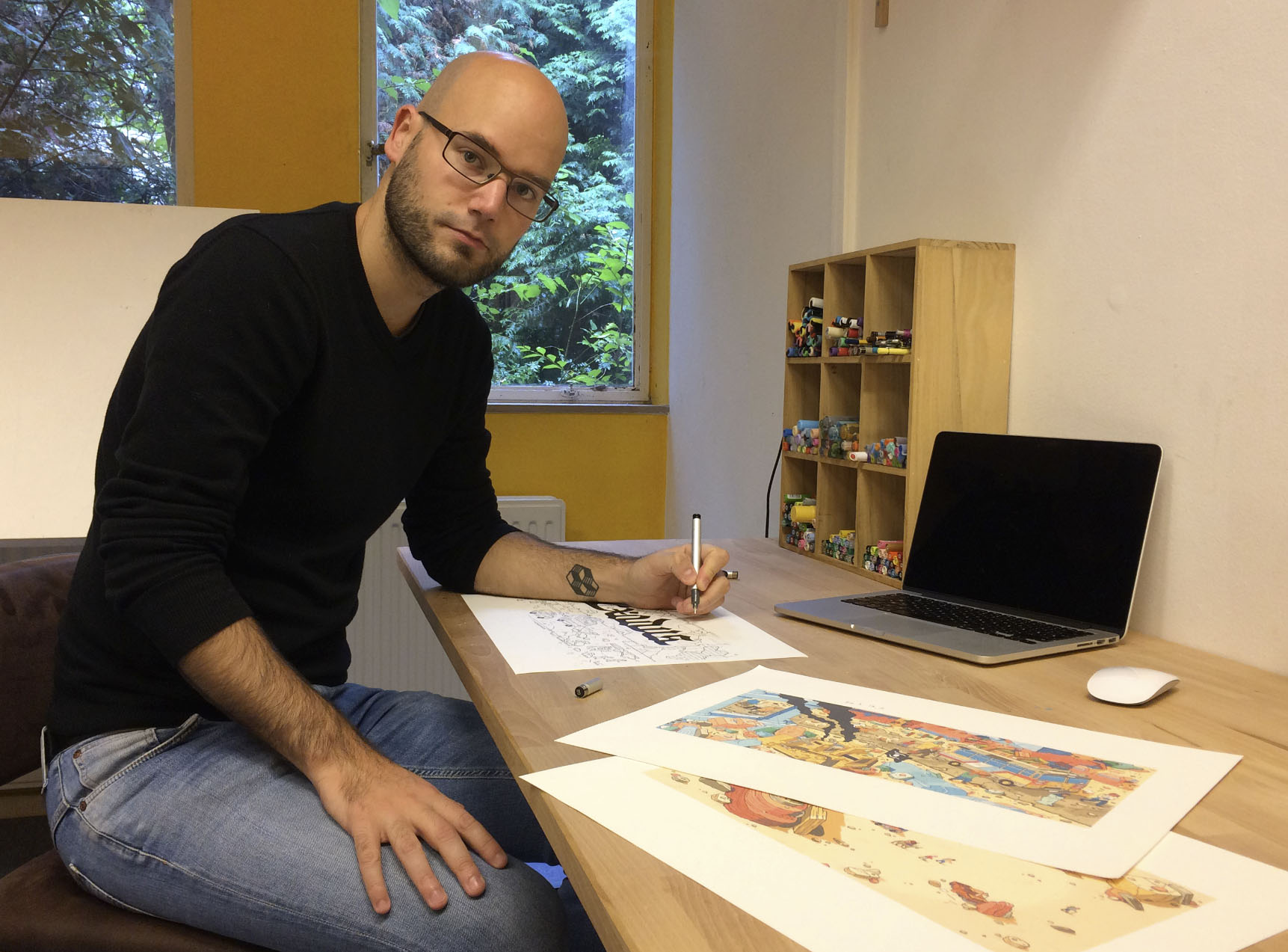 Illustrator and comic maker Jasper Rietman makes editorial illustrations for newspapers such as The New York Times, The Guardian, The Washington Post and De Volkskrant. He also works as a comic maker on his own projects. Exodus is his first book. His first interactive illustration was a scrolling web-based book trailer for Charles den Tex's thriller. The Heir, produced by Submarine Channel. Rietman's illustration style can be best described as "klare lijn" – a typical European style of drawing also known as "Ligne Claire")
André Bergs
Bergs is a creator of digital comics and a director for animation. He is most known for creating a series of groundbreaking interactive comic apps under his moniker Plastiek, including RRR and Protanopia.
Creative team
Illustrator & director
Jasper Rietman
Creative developer
Andre Bergs
Animation and image processing
Frederieke Mooij
Music & Sound design
Olger Star
Creative Producer
Remco Vlaanderen
Intern
Nola der Weduwe
x
HELLO fellow human,
Please subscribe to the Submarine Channel newsletter. We will not bother you more than twice a month. Promise!