What Are We Reading/Watching/Playing This Summer?
What Are We Reading/Watching/Playing This Summer?
The summer of 2019 goes down as one of the hottest in recorded history for The Netherlands. Thanks to global warming, temperatures reached an all-time high of 40,7 °C/(105 °F). It is a time for cold drinks, cold showers and ice cream for dinner. It is also the time to try new books or to catch up with those films and streaming shows you should have watched months ago. We asked around the office to see what everyone is reading, watching or playing this summer. So sit back and read along, we might have something interesting for you!
Alex Dowding – Line Producer Undone at Submarine
Recently I've become very fond of John Steinbeck and having devoured a lot of his fiction I am now enjoying 'The Log from the Sea of Cortez' – this is his account of charting a fishing boat through the Gulf of California in order to collect and study marine specimens with his friend Ed Ricketts. Rickets was the inspiration behind "Doc" in Cannery row and was a life long friend of Steinbeck's. What's so wonderful about this book is that it is part travel journal, part scientific paper, part comedy and part philosophy. Steinbeck is so insightful on so many subjects and conveys his experiences with such wit and profundity that I imagine he would have been a great bloke to sit and have a beer with.
Being an English reader in the Netherlands I have a habit of devising my reading list by seeing what can be found in the English section of my local second hand store (de Kringlooper). It means I can walk out with an armful of books having only spent about 10 euros. I'm always surprised by what gems I find there, my latest haul includes 'Lucky Jim' by Kingsley Amis,' 'A Dead Man in Deptford' by Anthony Burgess, 'The Book of Laughter and Forgetting' by Milan Kundera and 'Zuckerman Unbound' by Philip Roth. There must be some real intellectuals kicking the bucket in my neighbourhood as of late!
However, on a Summer vacation I need something a bit lighter, so I will be packing books from two of my favourite fiction writers: 'The Dreams of Bethany Mellmoth' by William Boyd and 'Last Night in Twisted River' by John Irving.
I'm currently looking forward to season two of David Fincher's 'Mindhunter' (trailer), a series which effortlessly blends my love of dark psychological thriller and true crime. I would also like to catch up on some cinema I have missed as of late, 'The Souvenir' is a British movie which looks particularly compelling with Tom Burke who is one of my favourite actors at the moment. Also, my twin loves of Danny Boyle and The Beatles means that 'Yesterday' (trailer) is a must see for me – I'll probably watch it with my 6 year old son who seems to have developed a fanaticism for the Beatles as well, nothing to do with me playing them on loop in the car, I promise!!
Remco Vlaanderen – Submarine Channel editor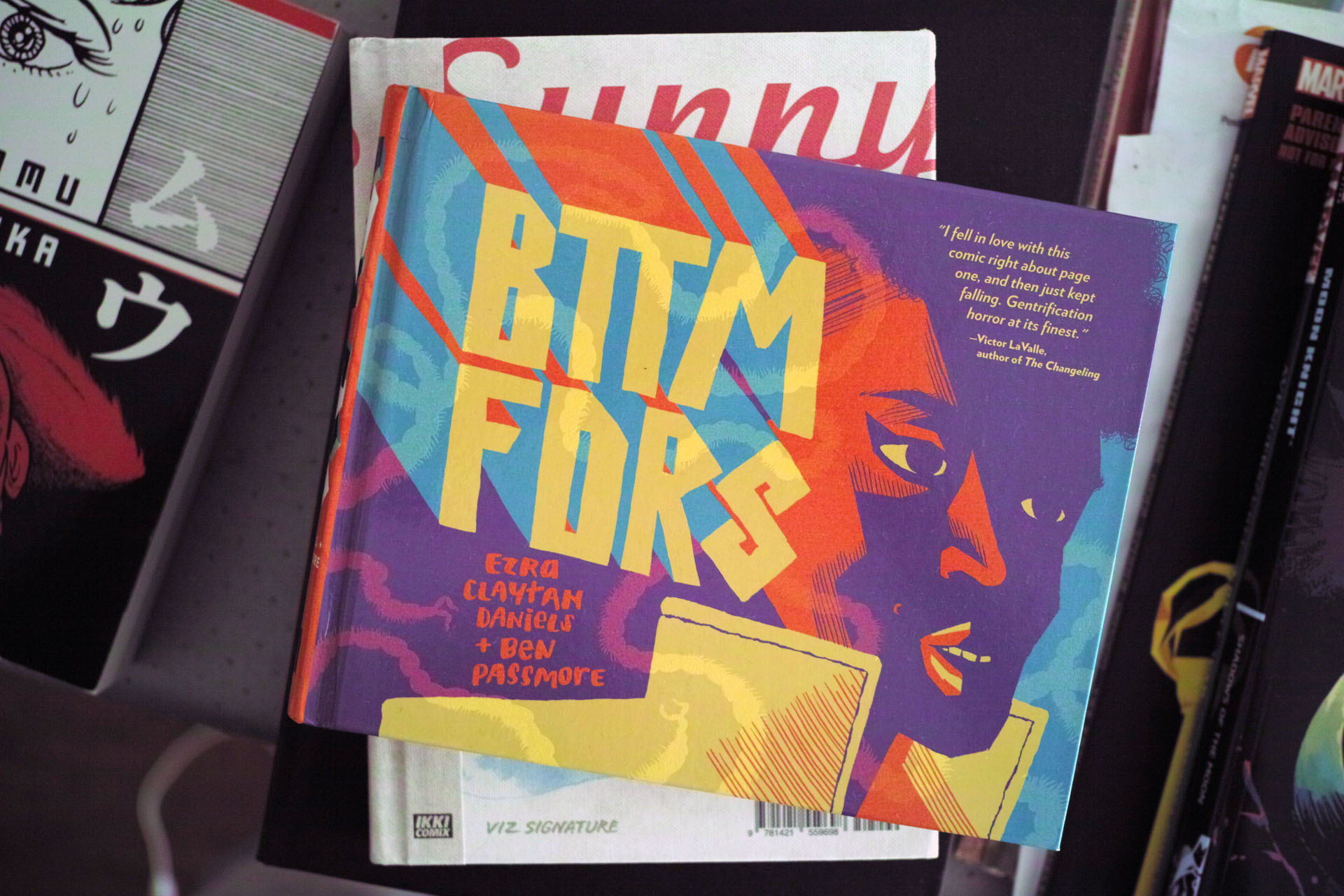 I don't binge watch anymore. I don't have the patience. But I've been really binging comics for a couple of months now. I'm a very eclectic reader; I read American and Euro comics and manga. I became a huge fan of Taiyou Matsumoto after seeing a show of his art at the Angouleme Comics Festival earlier this year. I am now reading his manga series "Sunny." It's a funny and moving story about a group of kids in a foster home. Matsumoto always gets me with art and stories that pack a real emotional punch.
Grant Morrison is one of my favorite comics authors and I'll be binging his run on Batman from a decade or more ago. His stories are super meta and layered and smart. And last but not least: Ezra C. Daniels, one of the cofounders of Screendiver, has a new book out with Fantagraphics called "BTTM FDRS" – a horror comic with art by Ben Passmore. That'll be a scary fun read.
On my to watch list are season 3 of "Stranger Things." And I'm on an anime roll. I'm watching "Ping Pong" on Crunchy Roll, a 2014 anime series based on a sports manga by Matsumoto and directed by my favorite director Yuasa Maasaki, who did Mind Game. Maybe the new season of "Black Mirror." There's so much out there and all these show are really well made. But I'm missing something. You know what I mean? This summer I really want to get back to watching more art house movies and cinema classics like I used to do.
My PS4 is gathering dust I'm afraid.
Yassin Karmoudi – Impact producer at Submarine Channel
I grew up with Disney animations. Although Disney is currently trying to take over everything that has to do with entertainment, I can't help but watch The Lion King. I have to. It is still one of my favorite childhood animations. I'm not ashamed of putting it out there: "The Lion King" made me cry. And that's why I'll most definitely watch the new adaption. Please, Disney don't screw this one up. Make me sing-along "Hakuna Matata." Please.
Next, I will be returning to 1969. No, we're not going to visit Woodstock, but we'll get a better taste of the grandeur of the "Golden Age" in Hollywood. Bring your sunglasses, because we're going to visit Los Angeles. Quentin Tarantino is releasing "Once Upon A Time In Hollywood" this summer, and no way the heat is going to stop me from visiting my beloved cinema. I'm a huge Quentin Tarantino-fan and I can't wait to see his next movie.
Finally, I want to visit Gaming Land this summer. At first, I wanted to pick up "GTA V" online again, but after I found out I've spent way too much time in Los Santos, I've decided to try something new. A mix of 1930's animation with a gaming challenge. Ring a bell? I'm talking about "Cuphead." I've already started "Cuphead" and dang, that game is fricking challenging. I've probably spent a whole day just trying to get through the first level. It's frustrating, but so much fun.
Corine Meijers – Interactive producer at Submarine Channel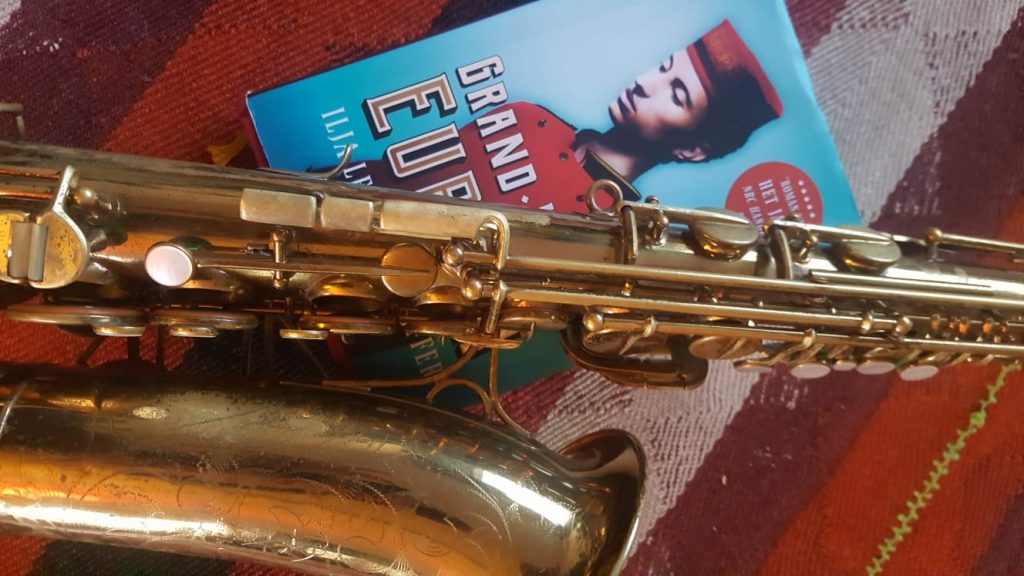 When I was at Cannes this year, I was busy for Submarine, so I missed "The Dead Don't Die" by Jim Jarmusch, one of my favorite filmmakers, and some other movies that I wanted to see. So I will be watching his new zombie flick this summer. Even though I do not like the genre at all. The amazing cast, including Tilda Swinton, Bill Murray and Adam Driver, should be a good reason for everyone to go enjoy this movie.
I am reading "Grand Hotel Europa" by Ilja Leonard Pfeijffer, and I am greatly enjoying. It follows the life of a young writer, who resides in a hotel Genoa, who tries to forget his past life from Venice. The story deals with themes like the destructive mass tourism that plagues European cities and the "bargain sale" of European culture. I plan to finish this book this summer.
And this summer I want to invest time in listening to "The Comet Is Coming," a jazz-funk band I have been following recently. I've been playing the saxophone for five years now, so it's all still new to me. Learning about these bands and their music at festivals is always exciting. And there's another similar band, "Polar Bear," who I also adore. It is nice to listen to new music together with my band, expanding my knowledge about jazz.
Eric Velthuis – Creative producer documentaires at Submarine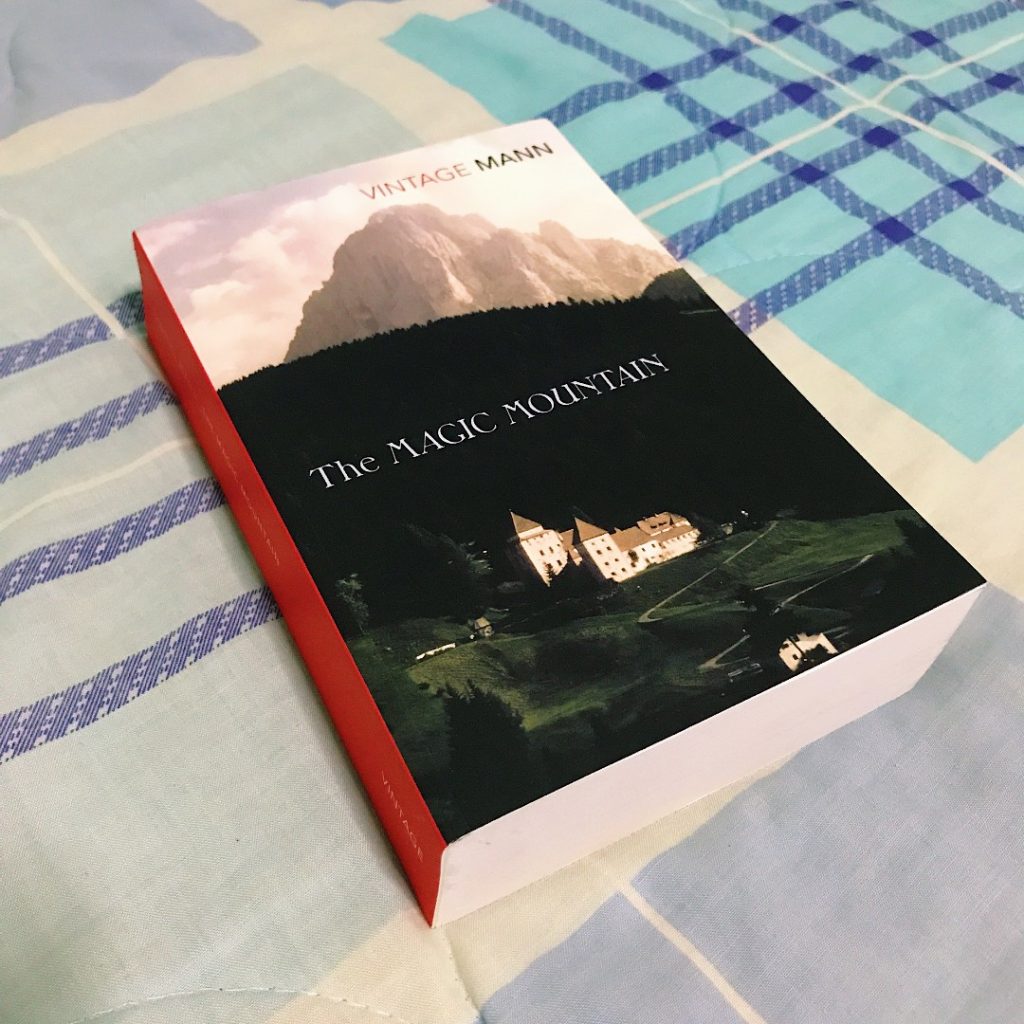 I will be going on a month-long vacation to Italy together with my girlfriend. We will be driving along on the coast, making stops at a couple of villages along the way. Enjoying the calmness, if you can call it that. I have an application deadline in October, so I will need to work on that on our trip.
In my spare time I'll be enjoying the Italian beaches, the food, and more importantly, some good books that I will take with me on this journey. These three books are important. They will be my escape from reality, so I chose them carefully. First, I will be reading "The Magic Mountain" by Thomas Mann – a classic of modern literature. It details the changing society post-World War I. Second, I will be reading Raymond Carver's "Beginners," which is a collection of short stories. John Williams' "Butcher's Crossing" also deals with escaping reality. The protagonist William Andrews, a Harvard student, leaves his past life to explore the American Western. This will be my third and final book.
Okan Ince – Editorial intern at Submarine Channel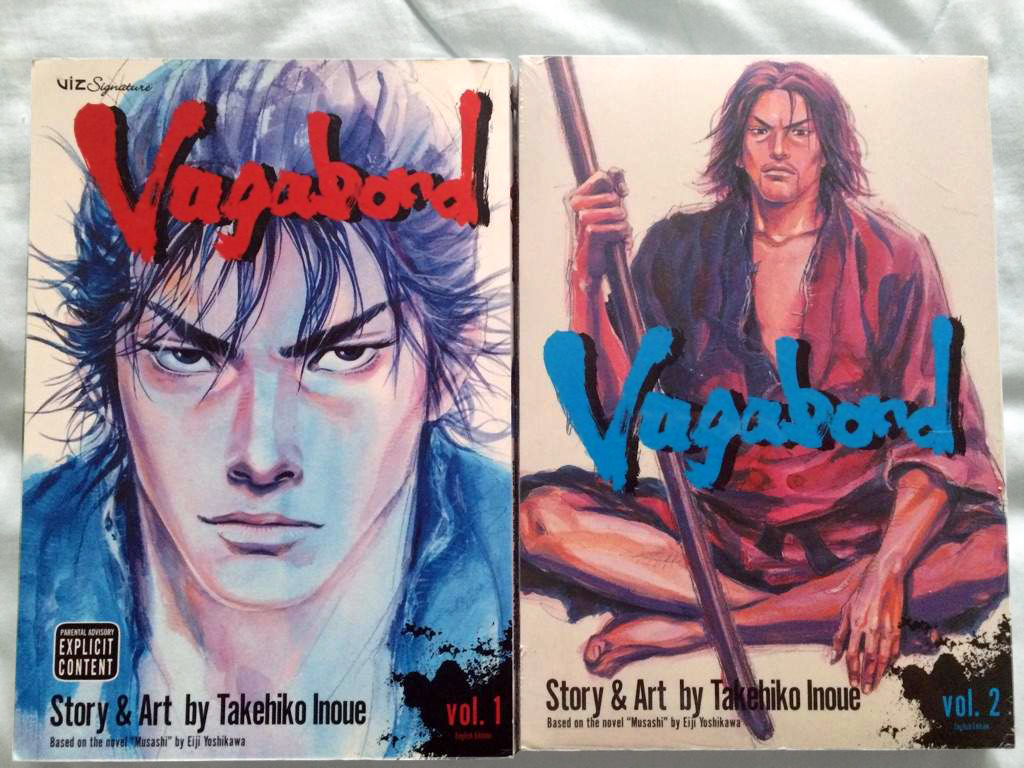 I promised myself to read and watch two things this summer. First on my list is Takehiko Inoue's "Vagabond." What I find up most appealing about Inoue's take on creating manga, which is also the reason I love 'Slam Dunk,' is his realistic approach to storytelling, represented by his art style. "Vagabond" is no exception and I am looking forward to reading Inoue's period drama.
Next, and bear with me on this one, is a cult classic that I still have not seen till this day. I am truly ashamed of it but I have not seen Coppola's "Apocalypse Now." I promised myself to watch this Vietnam war classic, only to end up watching other films that are seemingly similar and much shorter. This summer, I will finally watch it, finally ending the constant dodging of demands made by fellow movie enthusiasts.
It is hard to think about what I will be playing this summer. Recently, I finished "Sekiro: Shadows Die Twice," which in my opinion is definitely the game of the year, even though this might change when Kojima's "Death Stranding" is released in November this year. I think I will be returning to "Battlefield I" after the recent debacle of "Battlefield V." I plan to add more hours to my playtime, which will increase rapidly because of the many assignments that I put myself up to next to the in-game objectives. "Battlefield I" captures brilliantly World War I conflicts, while incorporating something for casual newcomers and veterans of the series, which the new instalment definitely lacks.
Thierry Paalman – Studio manager at Submarine
View this post on Instagram
I'm currently playing through "Divinity Original Sin 2," a CRPG (classical role-playing game) based on traditional pen and paper RPG's. A game where choices and actions directly influence how the story plays out. With "Cyberpunk 2077" and "Vampire the Masquerade 2" releasing next year and "Baldur's Gate 3" somewhere in the not too distant future. Now is a great time to catch up to the genre.
I'll be reading the graphic novel "TAXI!" by Aimee de Jongh. Its her first autobiographical work about conversations shes had with cab drivers. It has received raving reviews when it was released in the Netherlands and if you are in North America definitely look out for this one when its released on September 10.
Summer is always a slow time for movies but I'm looking forward to seeing "The Dead Don't Die." Even though the reviews are not that good, looking at the trailer and previous work by Jim Jarmusch this seems right up my alley. I'm also hoping to watch "Too Old To Die Young," a series by director Nicolas Winding Refn, if anything it guarantees to be a cinematographic tour de force.
Main photo by baddogwhiskas on Flickr.