John Nevarez
John Nevarez has been an artist in the animation industry for over 20 years. He is known for his collaboration with Disney, Pixar and Sony on movies like Coco, Cars 2, Inside Out, The Secret Life of Pets, Into the Spider-Verse, and many more! We talked to John at Playgrounds: The Art Department in Eindhoven about his work and he shared his five tips for storyboarding artists.

Tip number 1: Know Your Characters
John Nevarez: "I would say know your characters or get to know the characters as far as who are they, what do they do, and what they want. Get to know their character profile. The reason for this is that you can get a better idea of their situation, what they are going to think about, and how they're going to respond to things. This way it opens up more possibilities in your storyboarding."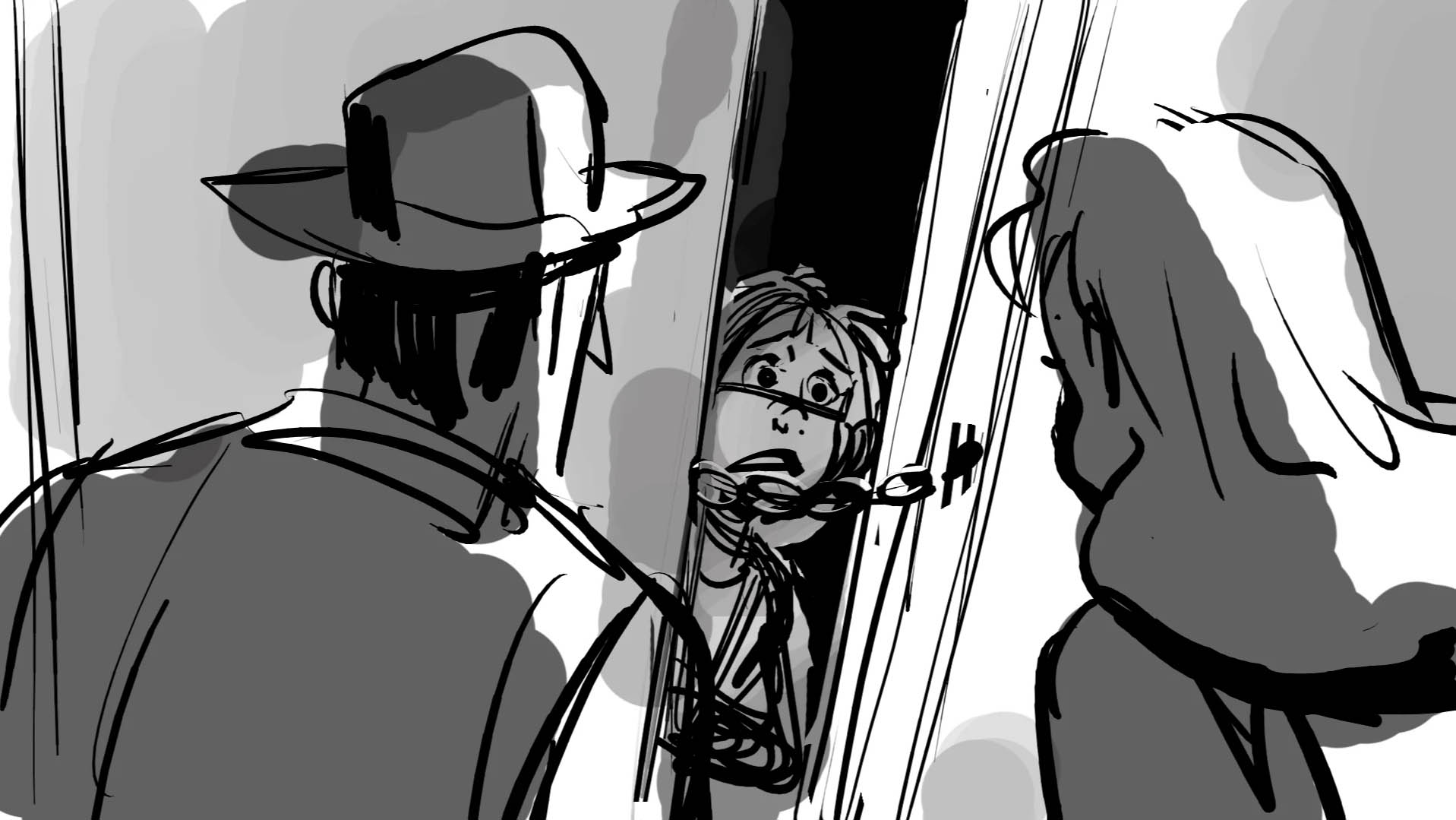 Tip number 2: Go Beyond the Script
"A lot of times what you're trying to do is to go beyond the script. Sometimes you want to see if you can contribute things that have the essence of the story. If you can find a better or stronger solution or a better way to say what you want, maybe visually by either moving the camera around or by adding more performance. That is what you want to strive for. The script is there. You just want to keep the essence of the story, but if there is a way to tell it better that's what you want to do."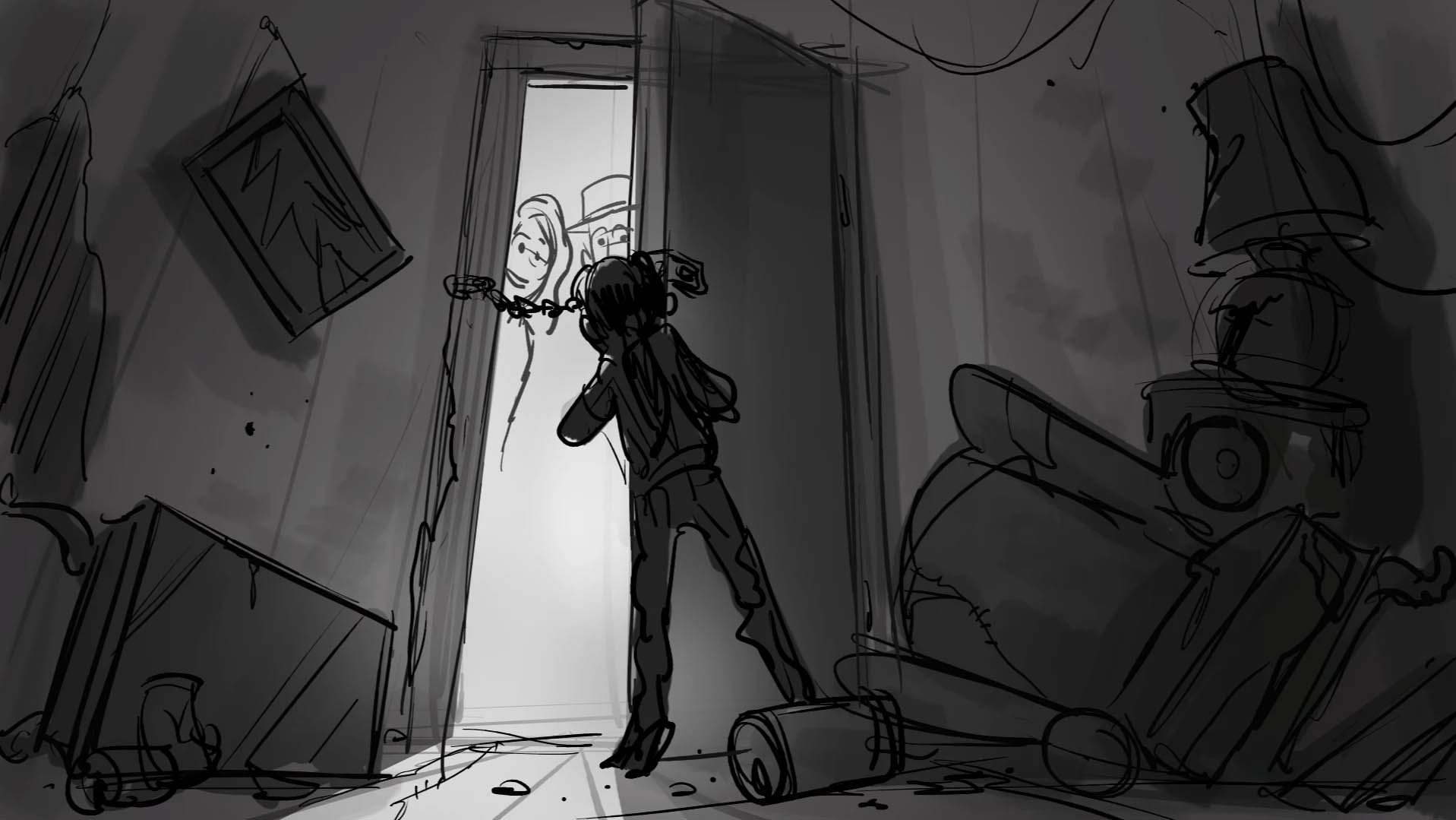 Tip number 3: Educate Yourself
"Educate yourself. A lot of times storyboards artists don't come from film school, but they come from art school and they make their way into storyboarding. So I would say start thinking of yourself as a film student or film scholar. That doesn't mean going to film school, it just means start embedding yourself with film language. Everyday maybe look at three movie scenes. Look at how it begins, look at how it ends, and just see what choices the director made. Sometimes the character comes in. Sometimes he's reacting to something. There are other players, they react. There is a bit of information there that the director wants the viewer to see. That is why it is in the movie. All these little scenes are mini movies within the big movie. So if you study the scene, sometimes things are subtle and sometimes they are big, but they are great lessons as far as choices. Choices in composition, camera, staging, lighting, and performance. All of these things help deliver what is important in that scene."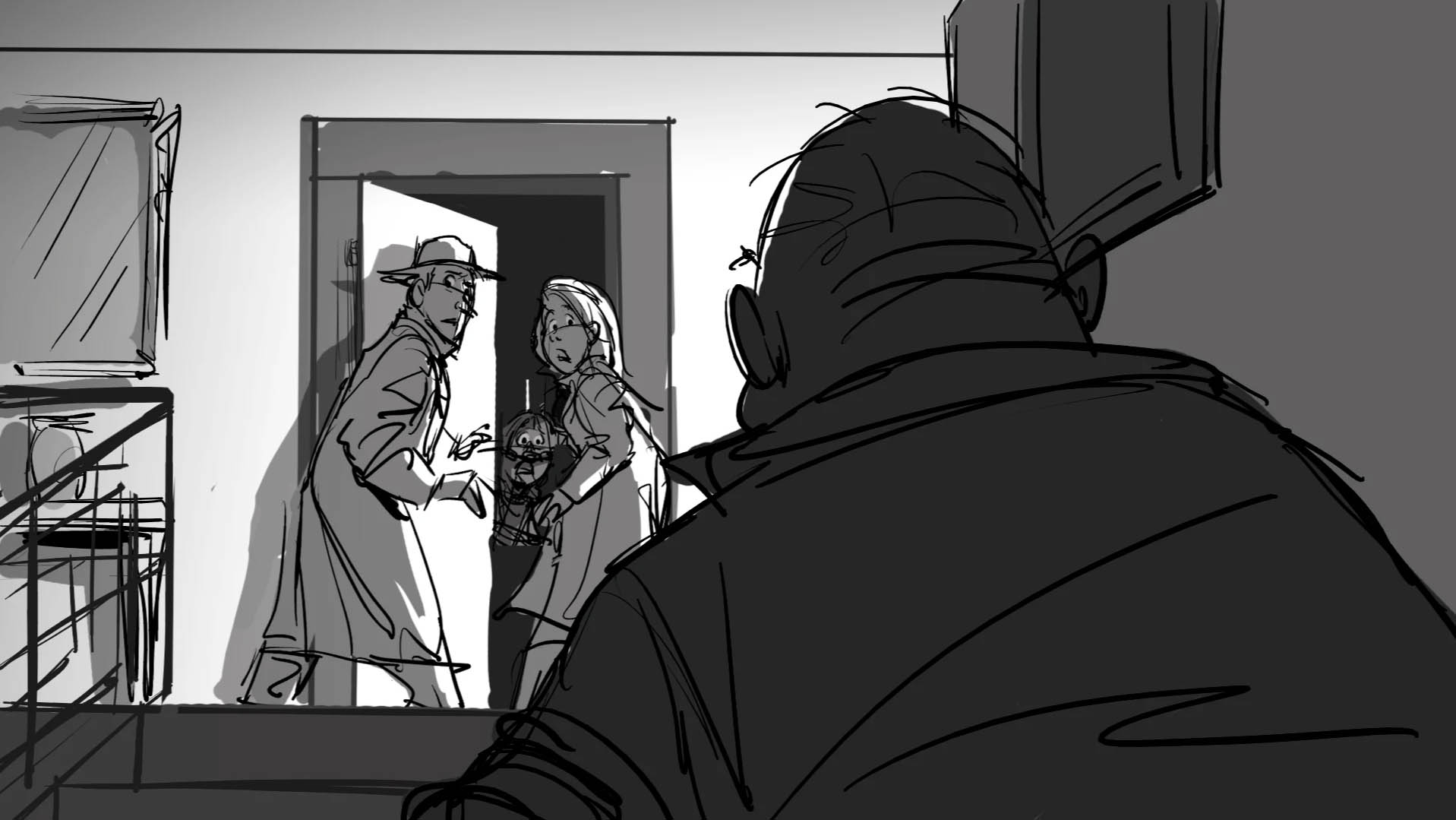 Tip number 4: Look at Movies Before CGI
"I would recommend, especially for young storyboard artists, to start looking at movies that are a little older than yourself. Look at movies before CGI, which would mean look at movies before the mid 1980s. The reason for this is that a lot of those filmmakers didn't rely on CGI to gratuitously show the monster or certain characters or special effects. What they did was they had a show things economically. So there was a lot of suspense.
"A good movie to recommend would be the first 'Alien' movie by Ridley Scott. If you look at that movie it is like a suspense horror movie but you don't see the alien till the last 10 minutes of the movie. So what it is is that it has a lot of buildup, it has a lot of suspense. It is a lot of "what was that?", you know like dark shadows, things moving, a lot of reaction cuts, a lot of quick pacing until you get to that "ah ha!" moment, and so forth. There is a lot of that and it is beautifully done. That is great economic storytelling and that is just well planned and it is just a great way to educate yourself as far as what you can do without actually showing stuff.
"'Jaws', or well any Steven Spielberg movie is always good because he has got great composition and great setups. He does great large shots and then he cuts close with a closeup of that character and then he pans out. And then you see the reaction and then you turn around and you see what he is reacting to. If you turn the sound off you are focusing on the performance and the visuals and that way you can kind of see how things are reacting to one another. These are your cues and this really helps you understand what is happening. Reaction and outcome."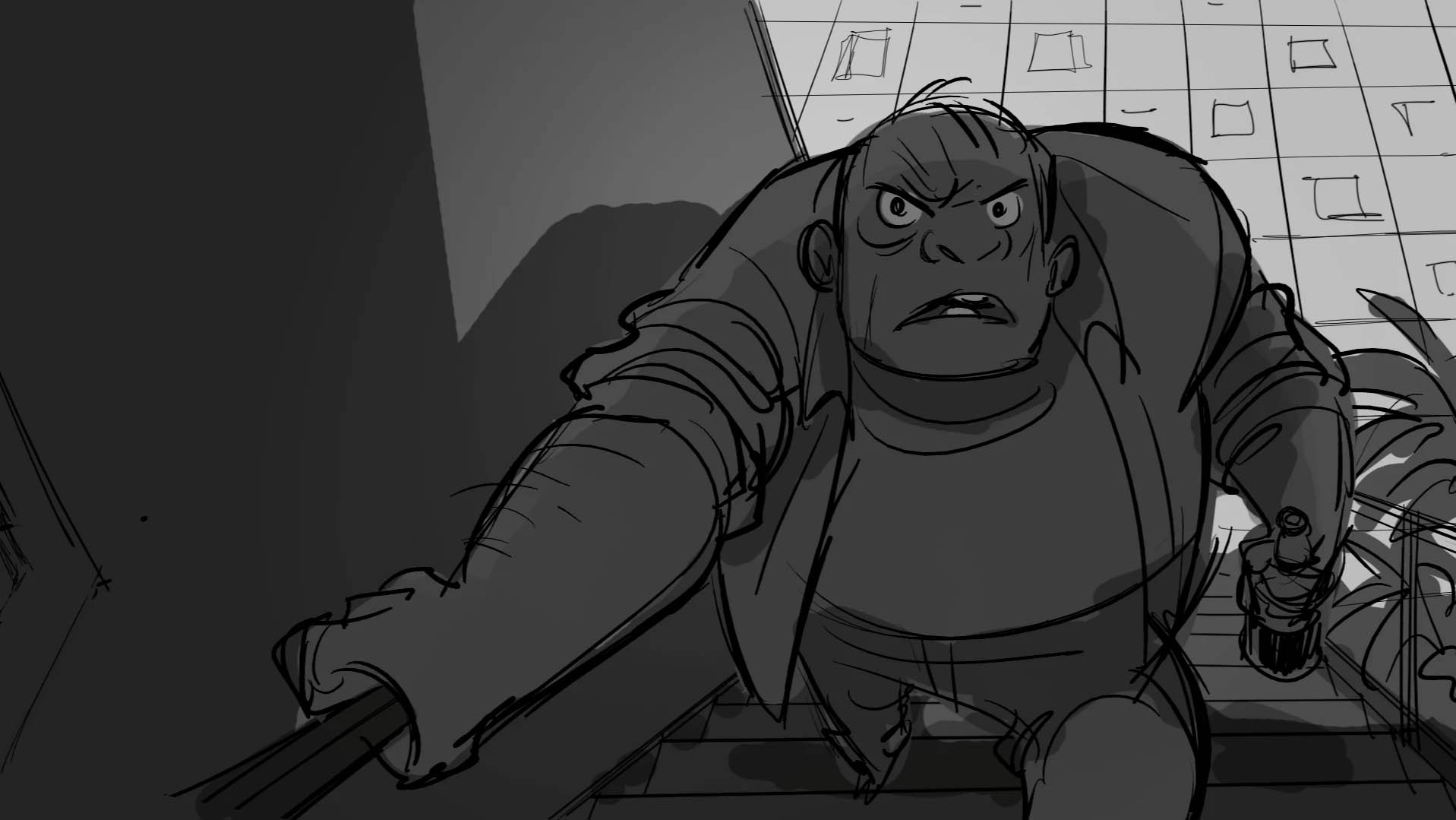 Tip number 5: Don't Be Afraid
Just don't be afraid. A lot of people are hung up on not wanting to make mistakes. Mistakes are your friend. They are there because they help you understand things. You know you have to mess it up so you can build it up. That is how you learn. Don't be scared to make marks and if they don't make sense that is okay. Look at your "mess" and then work it out. A lot of this stuff is problem solving. You don't do it in the first pass. You don't do in the second pass.
In storyboarding there is a quote that the artists at Pixar have: "it is reboarding and that is what it is". You do this over and over again so just welcome that, embrace it. It is like you are thinking with a pencil. So free yourself and learn to draw without fear and draw fearlessly and just go for it.
John Nevarez bio
John graduated from University of California Santa Barbara (UCSB) in 1992 as an Art Studio Major. He followed a general arts curriculum which featured Life Drawing, Painting, and Sculpture and worked as a cartoonist for the school's newspaper, The Daily Nexus. This provided him with invaluable experience of creating work in a very short amount of time.
After finishing school he went to work at Disney Television as a storyboard revisionist and storyboard artist on such shows as Pepper Ann and Kim Possible. He then transitioned to being a designer for DisneyToons, where he worked on Tinkerbell, Kronk's New Groove and Brother Bear 2. For 5 years, John worked at Pixar Animation Studios where he provided designs for Cars 2, Monster's University, Inside Out and Lee Unkrich's Coco movie. John also worked for Rovio Animation for the Angry Birds Movie and provided design work for Google's Spotlight Stories.
John provided storyboards for the Promotions group for Illumination Entertainment for their upcoming feature "The Secret Life of Pets" as well as Locksmith Animation and Warner Bros. He collaborated with Duncan Studios as an Art Director and has worked at Sony Pictures Animation providing both story and art for numerous features.
Apart from his design projects, John has also hosted workshops for The Animation Workshop in Denmark, The Icon Academy in Manila, The Animation Collaborative in Emeryville, CGMA Online, The Los Angeles Academy of Figurative Art, the Nemo Academy in Florence, The Animation Centrifuge in Scotland and Schoolism.
Interview: Gabrielle Provaas
Camera: Rohwell de Rot
Thanks: Paulien Mandos, Leon van Rooij and the Playgrounds crew