Meet 8 Young Talents @ Kaboom Animation Festival 2019
Meet 8 Young Talents @ Kaboom Animation Festival 2019
Meet the 8 amazing and incredibly talented and upcoming animators Submarine Channel we interviewed during the Kaboom Animation Festival 2019, in Amsterdam and Utrecht. Find out how they got to where they are now and where they see themselves in five years time!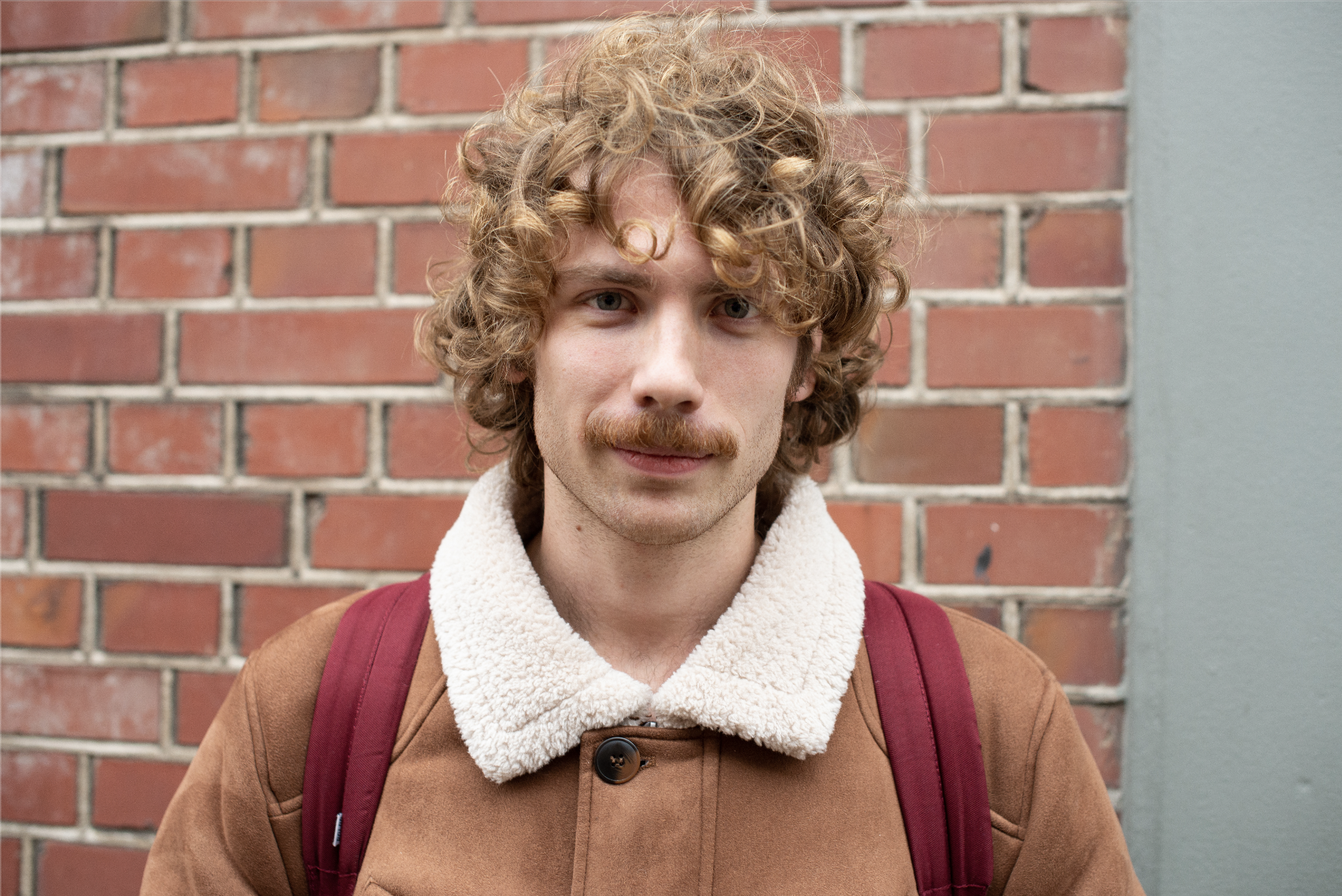 @fvanderziel
"My name is Fynn van der Ziel and I am studying at Minerva Academy, in Groningen. I'm in my third year studying illustration and animation."
#howigothere
"I first studied art history and as a result of that I decided to go to an art academy. I focus on analog animation and stop motion. By the way, I don't just draw analog animation, I also make digital frame by frame animation."
#inspiration
"I'm a little inspired by Jan Svankmajer's surreal style and drawings by Kamagurka and Gummbah. I also take my inspiration from old VPRO animations like 'Villa Achterwerk'. That had a major impact on me. Cultures are an inspiration as well, I'm a big mix of cultural influences."
#highlight
"The animations that I make are often charcoal animations that only last ten seconds each time. It is a fast and epic form of animation. There is always something spectacular happening and it is very bombastic. That's really what I like the most about what I make now."
#5yearsforward
"I would like to be able to combine my graphic art and animation. I want a studio, where I can keep printing, but have enough space to build a set and make some kind of autonomous films. I think I will be working on a long project in 5 years. Like 'The bigger Picture', which is a film that inspires me as a long-term project, in which something is painted and then something else is painted over it. It is very large and megalomaniac. I hope I can keep working on something like that full time."
Follow Fynn on Instagram @fvanderziel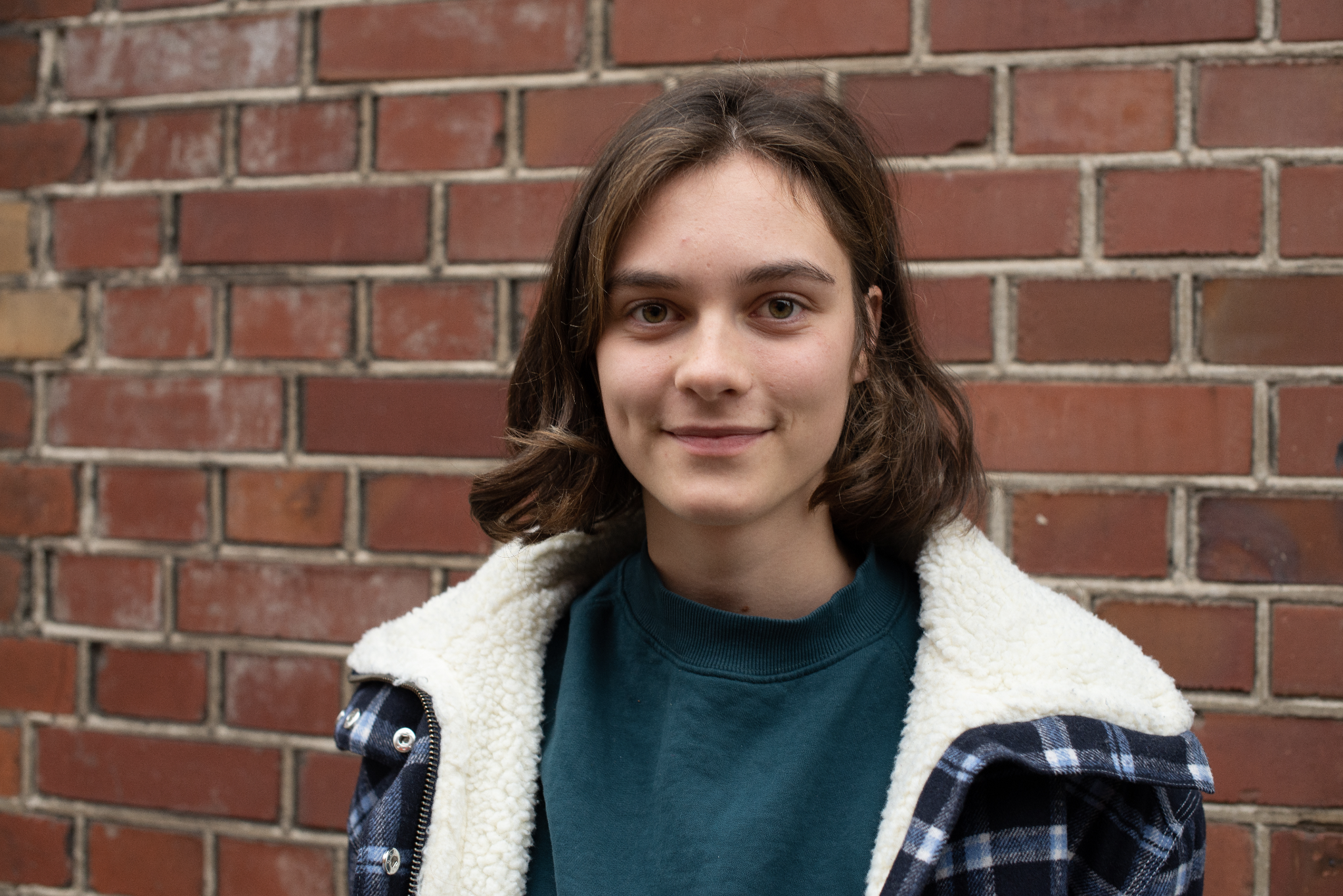 @okki.poortvliet
"My name is Okki Poortvliet and I study at the Minerva Academy in Groningen. I did animation illustration last year and this year I am doing time based design. That is kind of like video installation, but I still do a lot of illustration and animation things as well."
#howigothere
"I started studying design at Minerva and in the first year you get taught all disciplines. In your second year, you have to choose a specialization. Animation, illustration and time based design always had my interest and that's actually how I got there."
#inspiration
"I find analog animations or working with analogue a lot of fun. I do a lot of graphic work and in terms of topics, I am very interested in environmental issues. I also make a lot of things because it is both fun and in order to practice. It is a kind of mix between what you do in society and creating things just because they are nice."
#highlight
"In my first year I made rap video with a classmate and last year I made an animation film inspired by Jan Svankmajer. It ultimately turned out to be a very cool animation. I also like graphics or printing art very much, so I also created an animation using graphics. That is also a very large project I am proud of."
#5yearsforward
"I hope I make cool and beautiful things which, will inspire lots of people around me. Lastly, I hope I'll earn some money with my work, that would be nice.
Follow Okki on Instagram @okki.poortvliet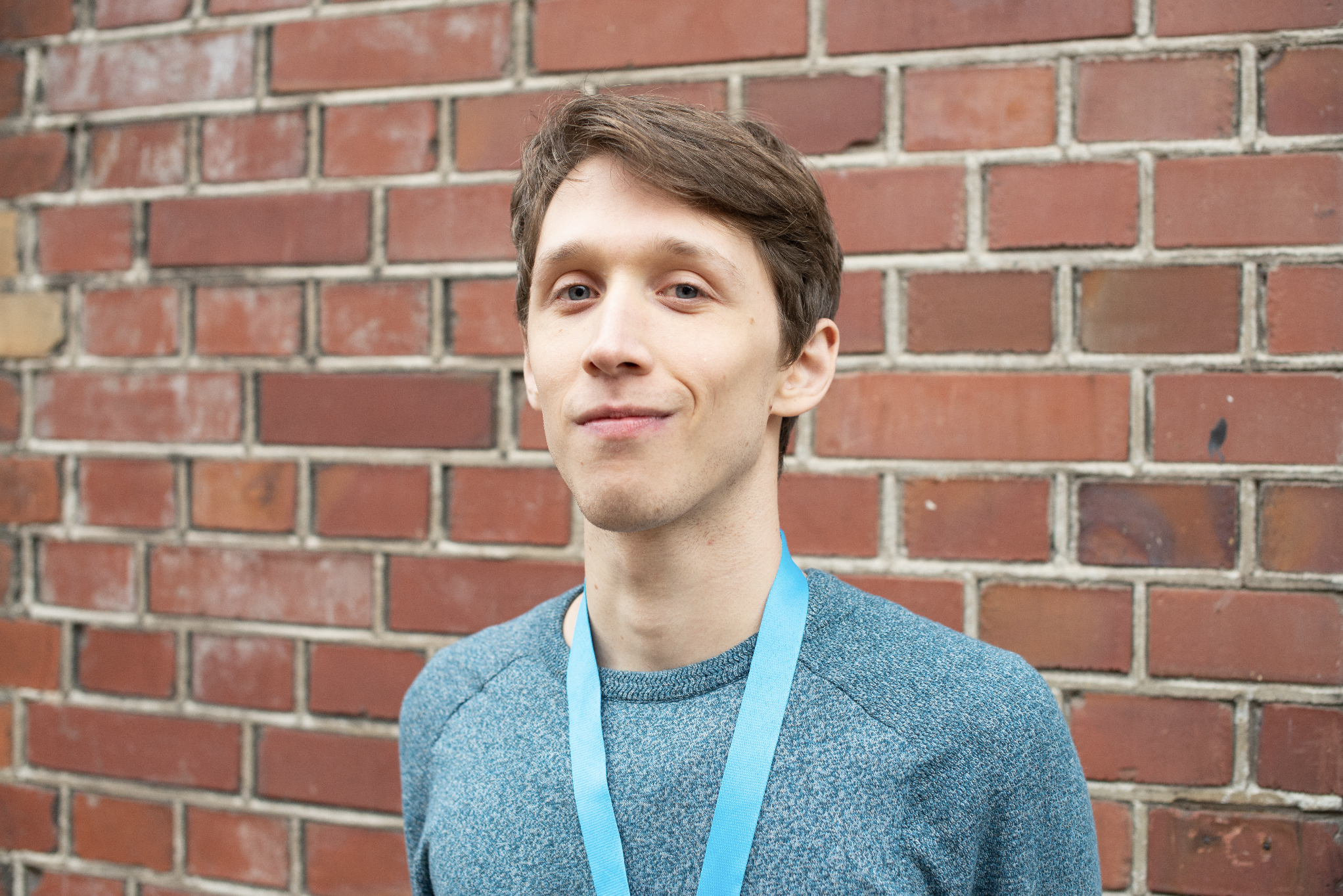 @mosman.p
"My name is Mischa Penders and I am studying at Willem de Kooning Academy in Rotterdam. I am now in my third year of my animation studies."
#howigothere
"I actually wanted to be an actor for a long time, or do something with theater. Until I found out that I didn't really like that world. I was actually always drawing in my room, making small games, mainly just for fun. It wasn't really anything serious, but at one point I had two hundred super small projects that led nowhere. So, I decided to go a bit further and made myself a portfolio. I got here ultimately through games."
#inspiration
"I get my inspiration especially from games, especially the indie games of this moment. I am really interested in the graphics, not the graphics of the mainstream games we are used to though. I also like surrealism and a lot of different filmmakers. So it's a bit of a mixture of everything."
#highlight
"I am @kaboomfestival to showcase my VR project, which is great. I have to say the best evening I had though was when I made a video clip. The song is called 'I'll be the moon', and it was shown at her concert. The coming together of music and animation and watching your animation with an audience was really cool. I also enjoyed this a lot because you don't just work on that one product but on its experience as well."
#5yearsforward
"It would be great if I could set up my own game studio with my classmates or at least create projects together. As long as I can make something that I enjoy and we all support, I am very happy. This project would probably be a game, an adventure game."
Follow Mischa on Instagram @mosman.p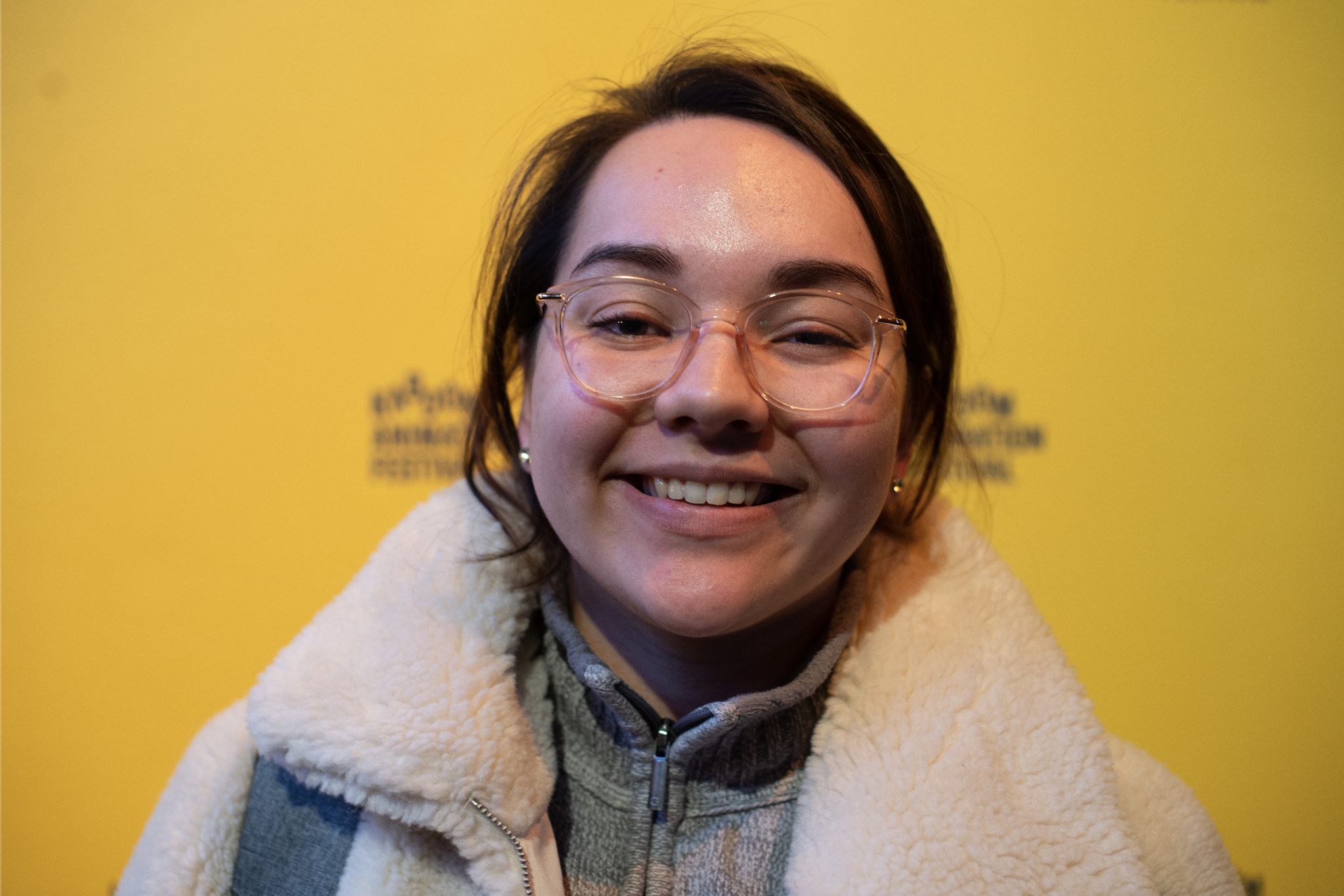 @o0kawaii0o
"My name is Jasmine, I am 21 years old and I'm an animation student at the Willem de Koning Academy, in Rotterdam."
#howigothere
"Personally, I always liked drawing and I was very fond of animation films and I was always having fun with them. I never did anything with this though. I was interested in something else and I didn't think I could find work in animation. Later on, I thought I might as well try it, so I went to an open day and it was really fun and looked so nice. I took a leap of faith, registered myself and now I am in my second year, which I enjoy a lot."
#inspiration
"Well it's quite different actually because I grew up with Disney films, Pixar and DreamWorks. Currently, I'm very fond of anime (Japanese animation). And I find it very nice that even as an adult I can still enjoy them. So, it would be nice for me if I could work in some kind of company or maybe even as a freelancer and make a series that all ages can enjoy. That's my inspiration."
#highlight
"I think studying animation in school has opened up a lot of things for me. I've got a few different things I'm interested in and it doesn't have to necessarily be a TV show or anything, you can just make animation for art. I'm not sure if I really want to go that way but I found it very interesting. So yeah school is just the most interesting thing and definitely a highlight."
#5yearsforward
"I think right now I'm interested in making something for TV, like a series or a movie or something. I would like it to start my own company or work at a company where I could fulfill my dream."
Follow Jasmine on Instagram @o0kawaii0o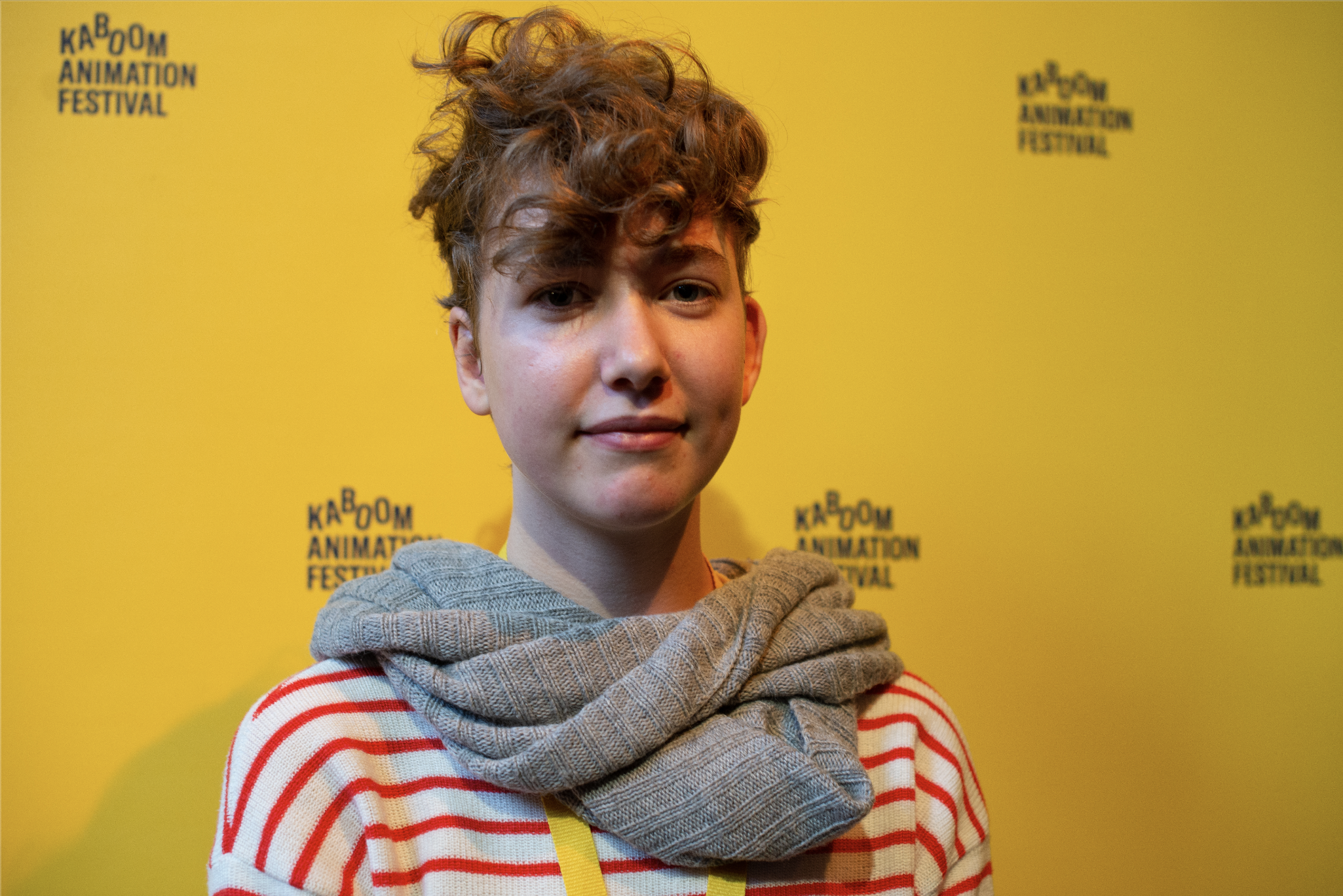 @lauravian_arts ⁣
"I am Frederieke Mooij, I am 21 years old and I live in Amsterdam. I am studying at the HKU in Utrecht and I am now a third-year 2D animation student.⁣"
⁣
#howigothere⁣
"When I was 18 I already knew that I wanted to do something with art. I didn't exactly know what I wanted to do, so I did a preparatory year here in Amsterdam, at MKStart. During that year I did ceramics, drawing, illustration, film, and animation. I noticed that I really enjoyed film and animation, so I started thinking about whether I might want to become a film director. I also really liked drawing though so I ended up throwing that together and decided to do animation. I then registered at the HKU and got accepted to study animation.⁣"
⁣
#inspiration⁣
"I spend a lot of time on the internet. I follow a lot of artists on Instagram and online. I think this is where most of my inspiration comes from. I also visit these kinds of festivals to see a lot of short films that inspire me. I often talk to the artists and I get my inspiration from that. And for my stories I mainly get things from YouTube. My film, which is also shown at Kaboom festival, is about a boy who is being interviewed in virtual reality. I got it from a YouTube video and I emailed the creator asking if I could use it. So I take a lot of stories from other people and try to twist them into my own images.⁣"
⁣
#5yearsforward⁣
"I am currently doing an internship at Submarine and I think it is cool to work in a studio, but it is also very nice to be able to work on my own things. So I think I would prefer to work somewhere as a freelancer. I don't know if I want to stay in the Netherlands, or if I want to go to another country.⁣"
Follow Frederieke on Instagram @lauravian_arts ⁣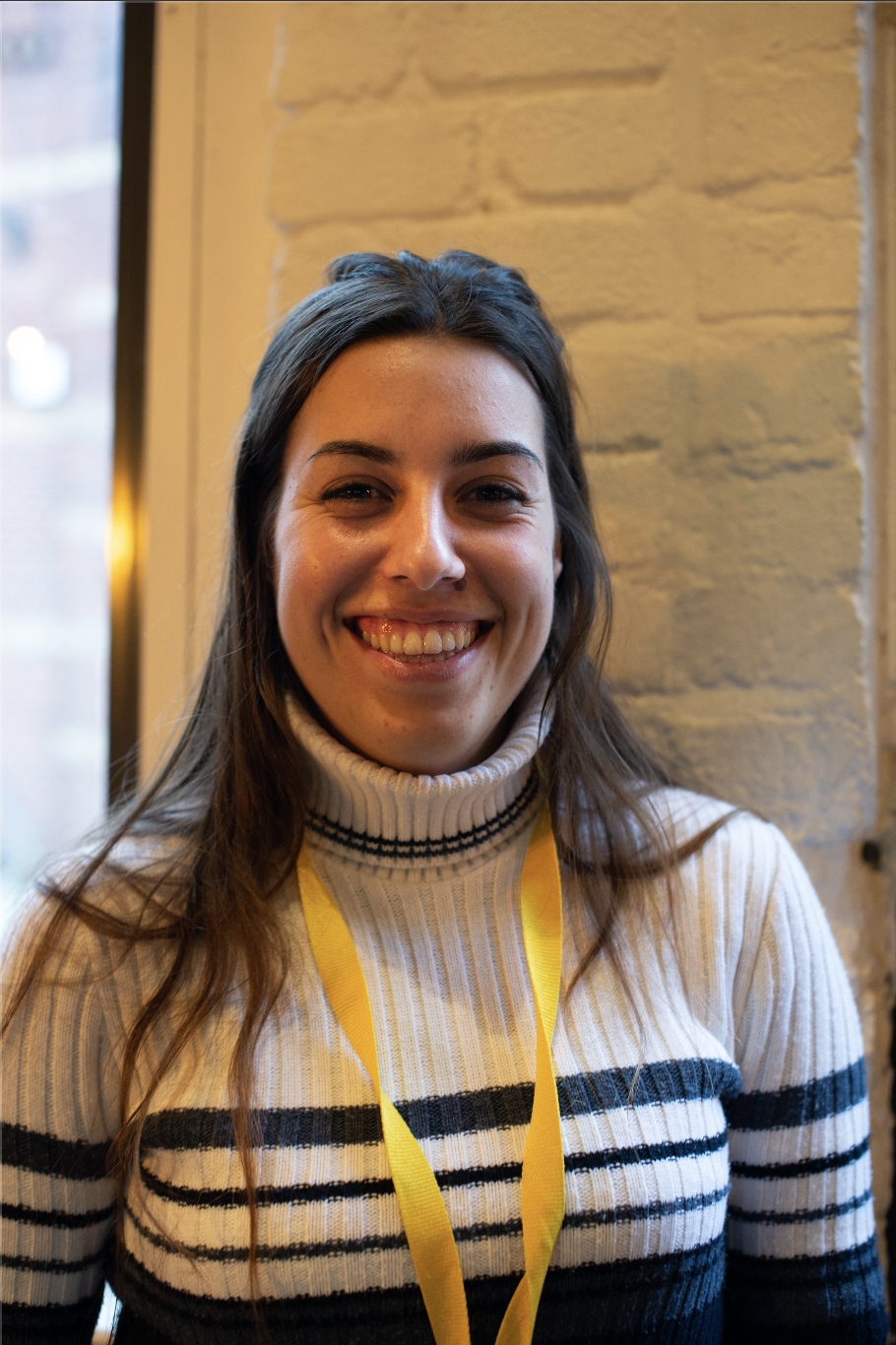 @mai_animation
"I am Maï, I am from Belgium where I studied animation. I graduated in 2018 and my graduation film is now being shown here at Kaboom festival. It's a stop-motion film about silence made with paper triangles."
#howigothere
"I think I have always been interested in storytelling and narrative, and became fascinated with animation because it is a combination of everything. You can write, but you can also draw, and work with music and sound. Animation is kind of a puzzle in which it all comes together, but where you also have a lot of control over what something looks like. If you say I want a purple world, you create a purple world. Or if you want everything upside down, you turn everything upside down. If it is possible in your head it can be done in animation."
#inspiration
"I think I am inspired by literature, poetry, by critical thinking, and philosophy. And thinking of the question who inspires me, I think of the many powerful women that I look up to. Female pioneers whom are often in circumstances that are not very easy to work in. Women who have a voice for other people and are very recognizable. Virginia Wolf for example. I think she is a very good writer and also the form in which she writes inspires me a lot for the films that I make myself. Emma de Swaef is also a very good film maker along with her husband Marc. So there are so many women that I look up to."
#5yearsforward
"If I could live off of animation films I would do that. I think that's the dream, to be able to do that full time. Especially with your own projects, which you as a director and as an artist fully support."
Follow Maï on Instagram @mai_animation
Lucas Toornvliet @theezakje ⁣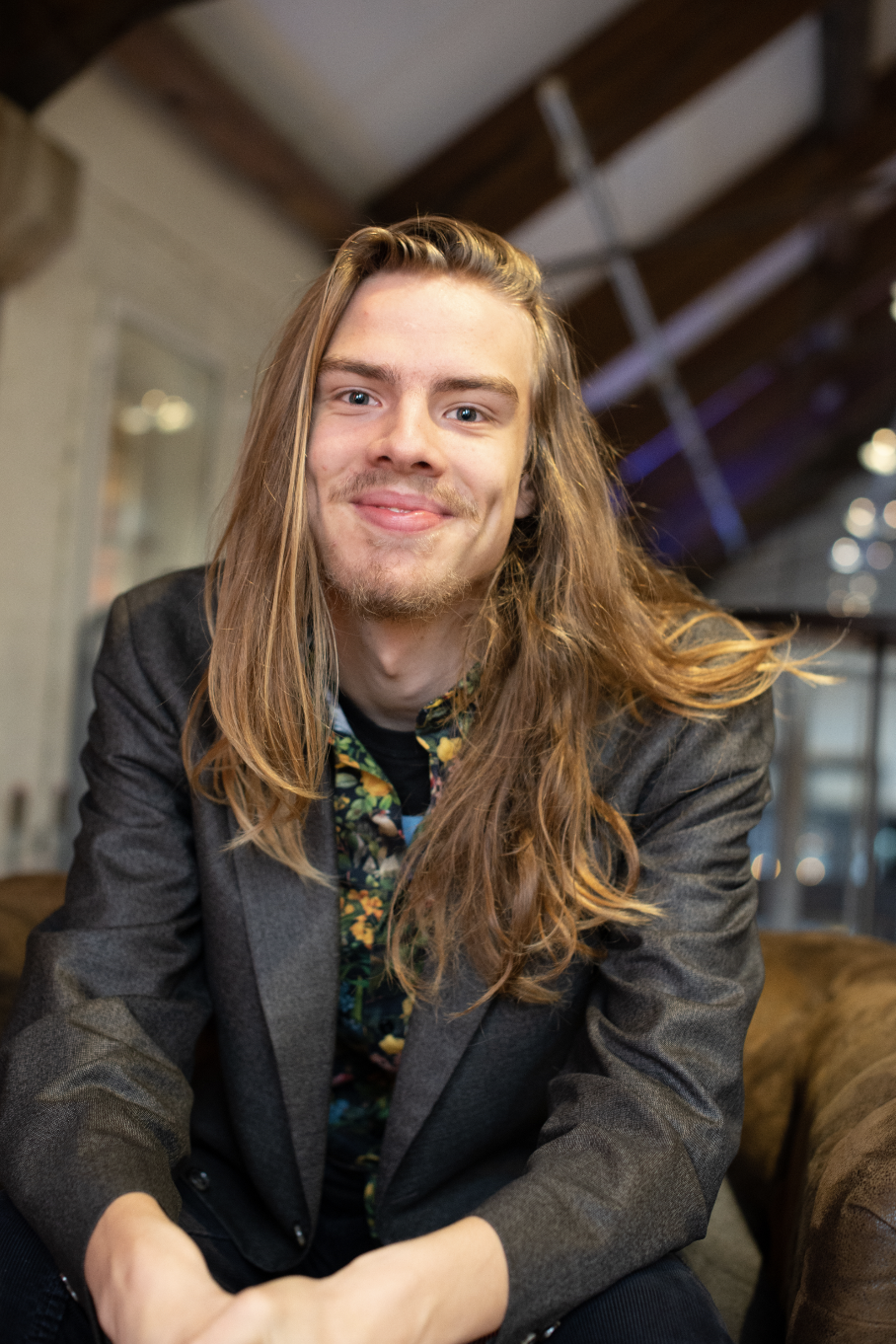 @theezakje
"My name is Lucas Toornvliet and I study animation. I am now in my second year at ArtEZ in Zwolle. And at the moment I mainly focus on 2D flat animation.⁣"
⁣
#howigothere⁣
"I actually always drew and then I studied illustration for a year. In this year, however, I noticed that it was not at all what I wanted to do with my drawings. I was hanging a lot around a friend of mine, who was studying animation at that time, and I thought it was super cool. So the next year I started studying animation.⁣"
⁣
#inspiration⁣
"There is a YouTuber who is called Keshen8 and he has been making Lego stop motions for as long as I can remember. Because of that I used to make small Lego stop motions as well and I think it's still an inspiration to me.⁣"
⁣
#5yearsforward⁣
"Ideally I would like to work on small projects and I would like to direct a film. But I don't know if I can do that at this point. So helping with a film would be awesome. I just want to be working creatively."
Follow Lucas on Instagram @theezakje ⁣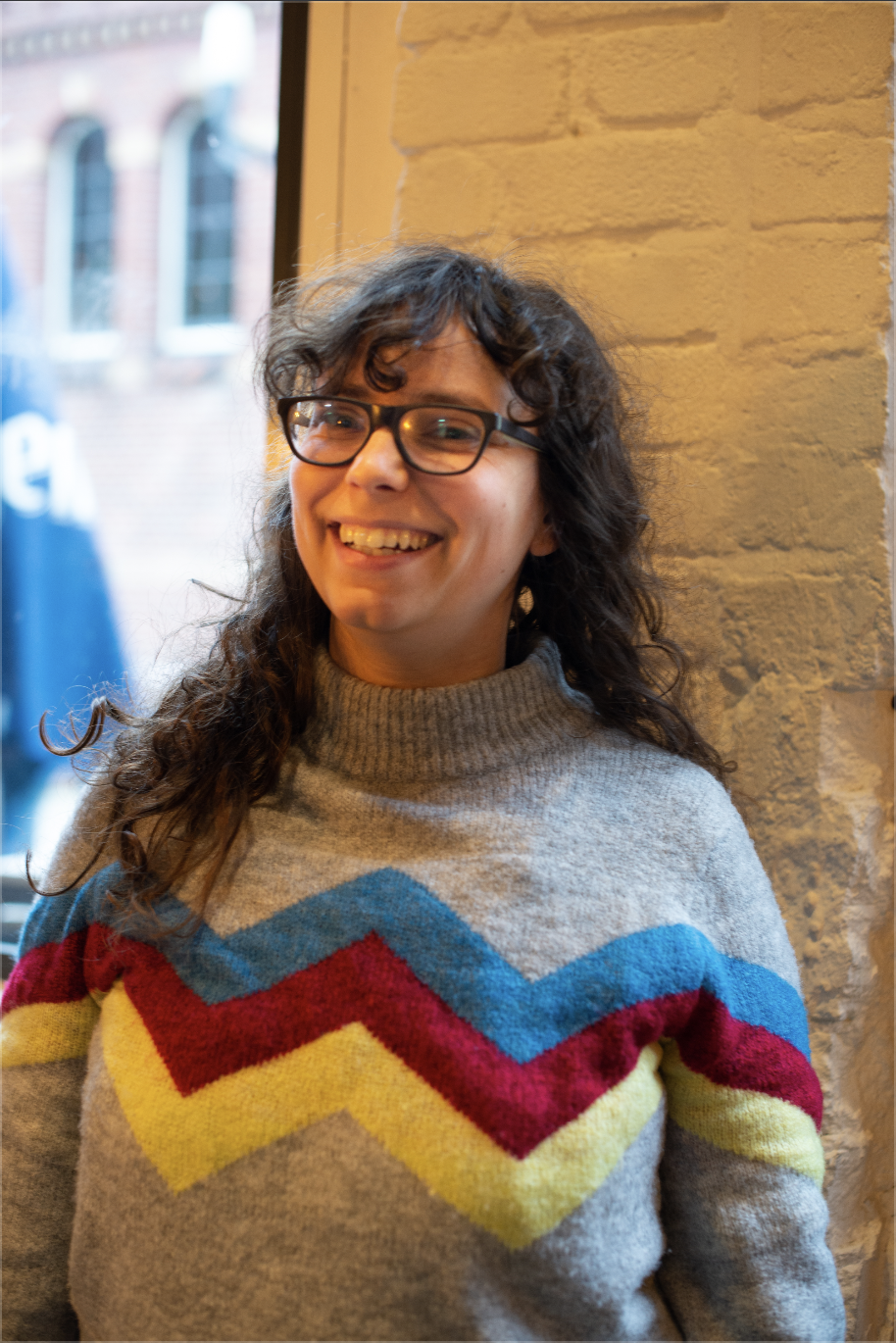 @brittraes ⁣
"My name is Britt and I am an animation film director and illustrator from Belgium. I am an independent filmmaker and I have a few new projects in development. I made a short film called 'Catherine'. I do my own projects and work commercially.⁣"
⁣
#howigothere⁣
"I actually studied illustration first and after I didn't feel like I was ready for work and just wanted to develop myself more, creatively. But it was also difficult for me to choose what I wanted to do next because I am just someone who cannot make decisions very well. The great thing about animation however is that you don't need to choose because there are so many things you can do. You can write, developing stories, draw, be involved with sound and music, and all those different aspects. This really appealed to me and that's why I chose to do animation.⁣"
⁣
#inspiration⁣
"Julia Pot is definitely an inspiration. I have been a fan of her work for years. She now has her second season of the series 'Summer Camp Island' on Cartoon Network. There are also many inspiring short film animation makers whose work I see at festivals. I often go to festivals as it is very interesting to see how other people work and approach projects in different ways.⁣"
⁣
#5yearsforward⁣
"I have a number of projects that I am developing at the moment. So it would be nice if those would eventually turn into movies. I hope I can go to festivals with these projects and see it somewhere on a screen and then hear what the public thinks. Now it's all in my head and in five years time there will be something for others to see. I also have one project that I want to write a book about, so it would be nice if I could finish that book in five years."
Follow Britt on Instagram @brittraes ⁣