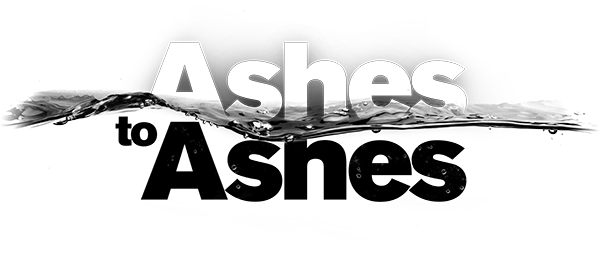 Ars Electronica Film Festival 2018
Ashes to Ashes has been selected by the jury of Interactive art + Ars Electronica for the Honorary mention.
ShortsShorts Film Festival 2018
The ShortsShorts Film festival, biggest event to promote video content in Asia has selected Ashes Ashes to be part of the VR section.
Imagine Film Festival  2018
Ashes has been showcased in the VR section at Imagine Film Festival.
ShorTS International Film Festival 2018
Ashes has competed in the Shorts Virtual Reality section and been showcased.
SXSW Festival @ Capital Factory 2018
Ashes has been showcased and presented to the public. The film has competed in the VR category. More informations here.
Landshut Short Film Festival 2018
Nominated for the virtual reality short film category.
Netherlands Film Festival 2017
Nominated for a Gouden Kalf in the Best Interactive category.
National Museum of Singapore 2017
Ashes to ashes has been showcased at the National Museum of Singapore in the Virtual Reality section.
BIFF 2017 – Busan International Film Festival
Ashes has been showcased at BIFF 2017 (12-21 October 2017)
DISCOP Johannesburg 2017
Ashes to Ashes will be showcased at DISCOP Johannesburg that will take place from the 25th to the 27th of October. The event aims to shine a spotlight on VR in the African context.
Milano Film Festival 2017
The Milano Film Festival (MFF) has selected Ashes to Ashes for its VR section titled "VR – Ultrareal World" that will run in Milan from the 5th to the 8th of October.
FIVARS Festival 2017
The Festival of International Virtual & Augmented Reality Stories (FIVARS) has selected Ashes to Ashes to showcase and compete in its next edition running in Toronto, Canada, September 15th-17th 2017.
EyeMyth Festival 2017
In August 2017, Ashes to Ashes has been showcased at EyeMyth – Future as Fiction, a Mumbai Film Festival that brings together storytelling pioneers.
Virtual reality @ LaRotonda 2017
The Geneva International Film Festival (GIFF) connects with the Locarno Festival to present an exclusive programme of ten virtual reality works, including Ashes to AShes. From 2 – 12 August, every evening from 6 to 10 pm at LaRotonda 2017 – the Village of Locarno Festival
Transilvania International Film Festival 2017
Ashes to Ashes is screened from June 3 to 10 in the festival's VR Cinema. The city of Cluj-Napoca in Romania is where TIFF 2017 takes place from June 2 to 11.
Cannes 2017
Presented by our partner Film Fonds with other Dutch productions, Ashes to Ashes will be showcased as part of Cannes' film market, Next. While a screening will take place on May 18 and for those who cannot attend the screening the film will be also available to watch from 17th to 21th of May in the video library.
MediaBites Amsterdam 2017
Ashes to Ashes will be screened at MediaBites festival of Amsterdam on May 18-19.
Leiden International Short Film Experience 2017
Ashes to Ashes will be shown at the Volkshuis of Leiden during the LISFE festival on May 14-15 2017. More information coming soon here.
World VR Forum 2017
Ashes to Ashes was showcased as part of the VR Cinema at World VR Forum. It takes place in in Crans-Montana, Switzerland on May 11-14.
Virtual Territories Zurich 2017
As part of the Tous Ecrans film festival, Virtual Territories is the program dedicated to VR. Ashes to Ashes was thus screened on May 5 in Zurich as a part of it.
Go Short Nijmegen 2017
Ashes to Ashes was screened on April 8 from 1PM to 7PM at the Go Short festival in Nijmegen as part of the Specials program.
Sofia International Film Festival 2017
Ashes to Ashes was showcased on March 16 as part of Sofia International Film Festival's VR Film Hub program.
Glasgow Short Film Festival 2017
Our film is selected in the VR showcase of the festival, the VR Movie House. You can pick a slot and watch it at the Glasgow Short Film Festival in between March 16 and 19 2017.
Berlinale 2017
Ashes to Ashes is selected for the Berlinale, the International Film Festival of Berlin 2017. The film is as part of the European Film Market (EFM). You can see Ashes to Ashes from 10 to 15 February at the Pop-Up VR Cinema in the Gropius Park Pavillion. This special program features the best VR- and 360° films of the past yearAshes to Ashes is the only Dutch project that is selected for this program.
VR Days Europe 2016
Ashes to Ashes premiered at the VR Days Europe in Amsterdam in 2016. This was a closed presentation for a limited audience.
Venice Gap – Financing Market 2016
During its develpment, Ashes to Ashes has been pitched at Venice Gap, the financing market of the Venice Film Festival.
x
HELLO fellow human,
Please subscribe to the Submarine Channel newsletter. We will not bother you more than twice a month. Promise!